Last monday SPK token from the upcoming SPK network just went live and LARYNX just got an interesting upgrade in usability.
From a snapshot taken on January all users are receiving monthly airdrops of LARYNX. Check the full details.
Now it's possible to stake it (like your Hive Power) and delegate it to node service accounts in order to help build up the DPoS consensus.
Although I guessed that It was going to be a bit trickier process it ended up being pretty easy, felt like powering up and delegating Hive power.
in case you haven't done so yet:

After that you have to delegate your LARYNX Power to one of the nodes. Full list there. select the amount of LARYNXP to delegate and confirm. In a day or so you'll notice that you're receiving drops of SPK, the governance token for the SPK Network. I recommend holding on to these at the moment.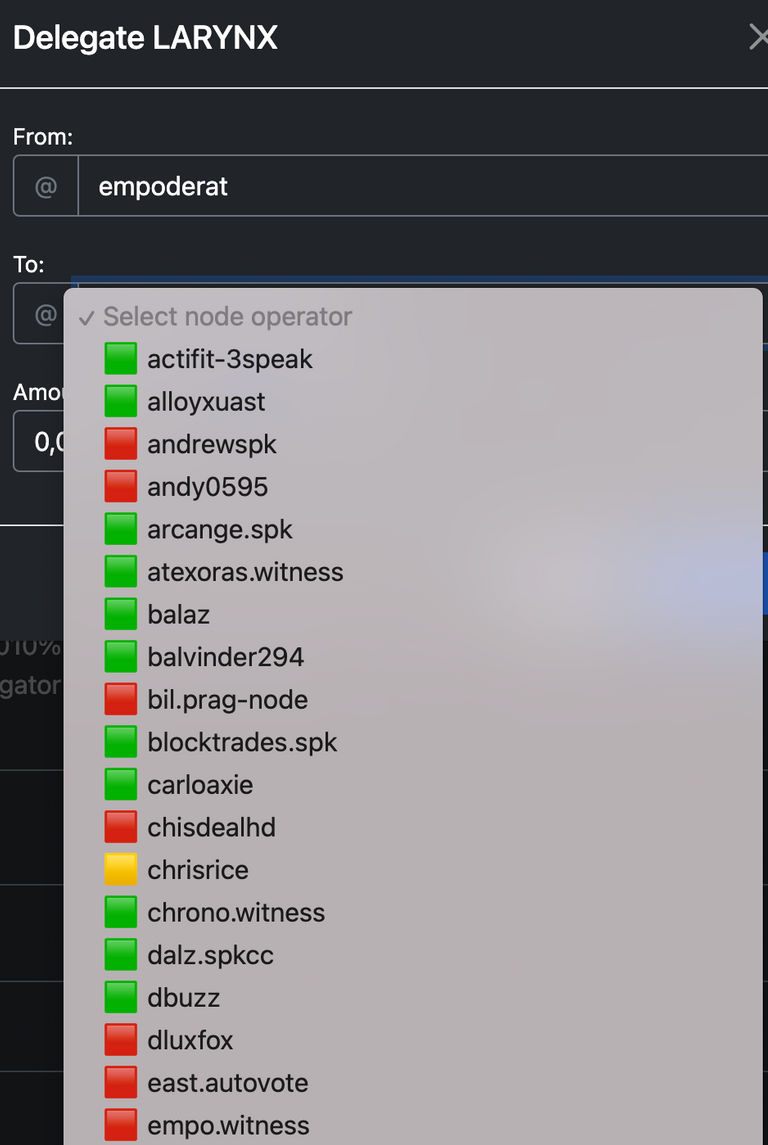 Don't know who to delegate your LARYNX?
Consider spreading between the following users (not tagging the main accounts in order to avoid mass spamming). All of them are long-term Hivians and it's in their best interest to act honestly for the network (both HIVE and SPK).
And there's someone more who I'm probably forgetting... But 7 accounts is a good starting point to delegate your LARYNX. Maybe you don't have much and you don't think that it makes a real difference, but trust me, long-term its very important. As a backup witness myself, every tiny vote counts!
Cheers!