I wrote my strategy how to play for free last week.
my rewards is 22 chests.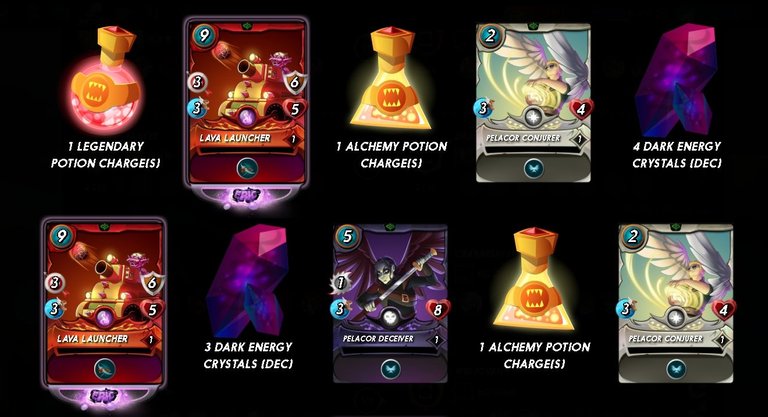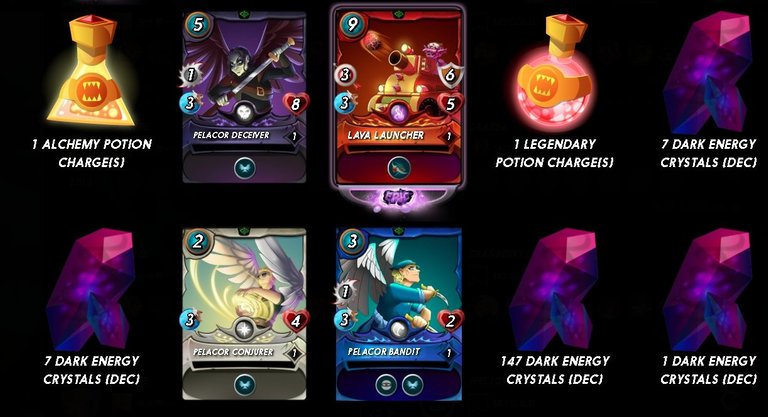 Buy 100,000 DEC and rent a key team cards once per three days.
Cards cost three times more than usual at the end of season.
I have 101,400 DEC at the final day, and rent two teams cost me 3000 DEC
I fight back 2000 DEC and got 22 chest , stay at 1200 ratings after season.
It seems I lost 1000 DEC in this season,but I will rent cards again after three days.
100,400 DEC give me about 10 SPS first day,equal 380 DEC,three days I can get 1140 DEC.
BTW I open 22 chests and you can see on top.
today my DEC is 101,987 and ratings is 2015.

this strategy is well known in Taiwan guild, and we all know what cards should rent.
我上週寫下如何玩免費的策略
這次賽季我得到了22個寶箱 內容如圖
這個策略是買10萬顆 DEC 然後租一組關鍵牌組
在賽季末的當天,租牌花費幾乎是平常的三倍多
當天我本來有101400顆DEC,花了3000顆租了兩個隊伍
在24小時內打回了2000顆DEC並得到黃金三的22個寶箱,賽季結束留在1200分的銀三組
看起來我損失了1000DEC,可是我三天後才會再租牌。
100400顆DEC可以讓我一天領到10SPS左右的空投,大約等於380 DEC,三天就有1140顆DEC了。
再次提一下我開到的22個寶箱在上面圖片中。
今天,我有101987顆DEC 同時又打到了2015的積分。
這個策略我在台灣公會內分享得很清楚,同時我們公會都知道那些牌組才是關鍵的隊伍。
#splinterlands and #play2earn. (Let's get TRENDING!!)
https://splinterlands.com?ref=yanyee
#SPLINTERTALK
#CTPCONTENT
#LEOFINANCE
#CTP
#ALIVE
#NEOXIAN
#PROOFOFBRAIN
#ARCHON
#SPT
#ALIVEANDTHRIVING
#Splinterlands
#play2earn