Hey guys!
---
Azmare dices are here, and with airdrop incoming it's a great time to secure some of the new packs!
There are great cards in there that I already love, such Goblin Dartling, Kralus, Lorna Shrine and Brighton Bloom! I'll discuss those in a separate post in the future. Without further ado, let's see the openings!
---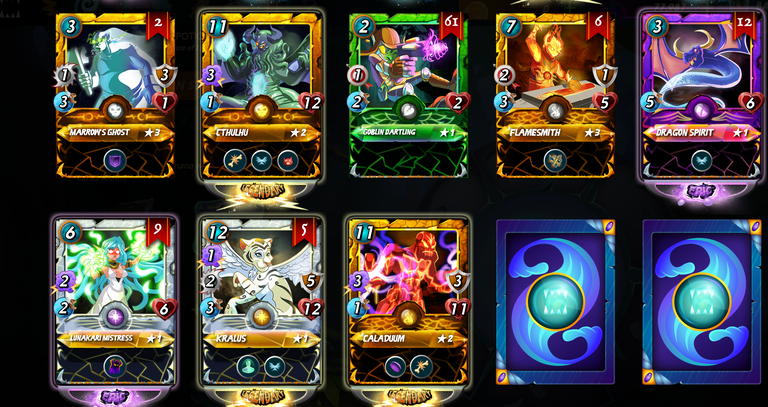 I was already happy after gold Cthulhu and a wild gold Caladuum appears!
---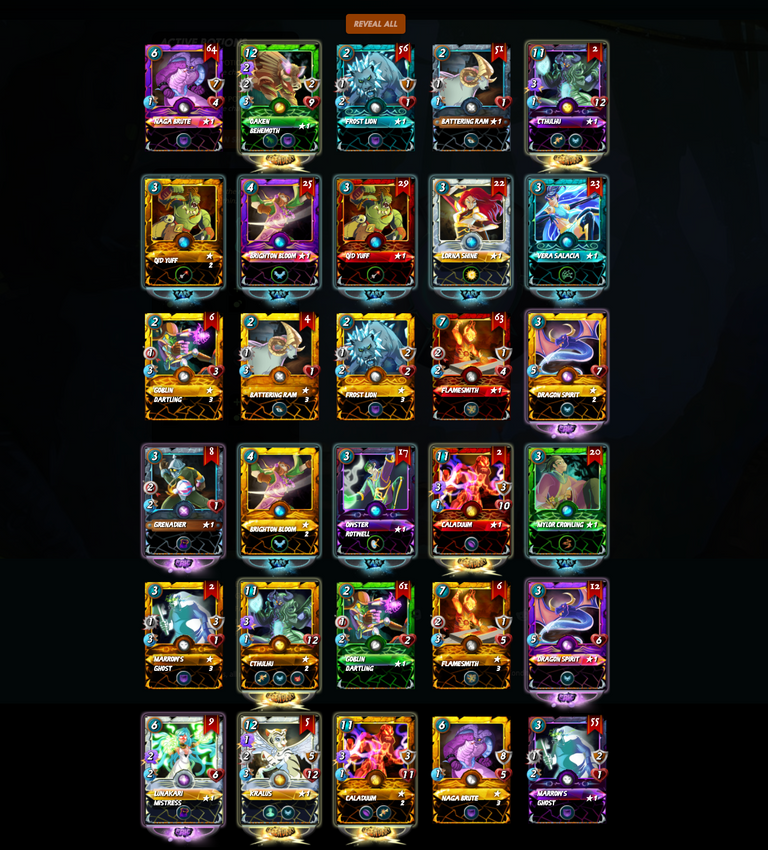 2 GFL in 110 packs!
---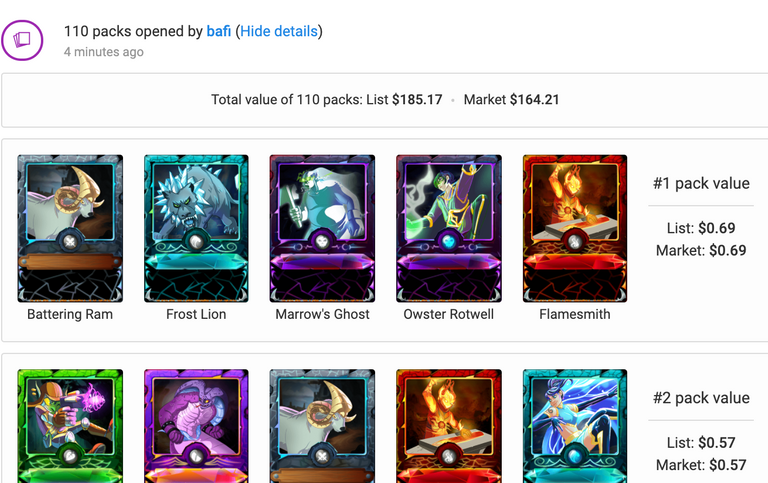 first 110 batch - value
---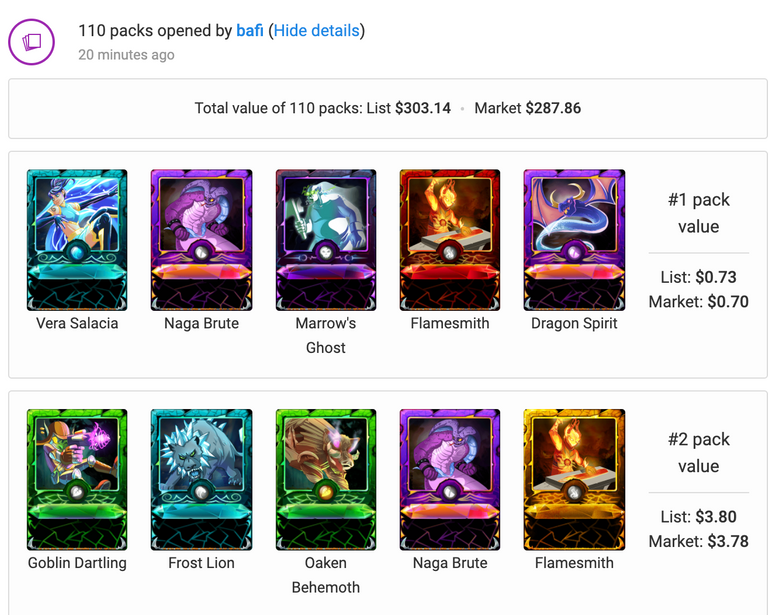 second 110 batch - value
---
What's your favourite new card? did you already buy dices?
Let me know in comments below, and support @splinterlands!