SPLINTERLANDS is having a double DEC event going on for the ongoing December Month! Every tournament has double the prize pool!
There are many tournaments sponsored by players coming up too! So I thought maybe I should contribute a little to the fun and make an unconventional tournament for everyone to enjoy. Read along and get to know what's in store for you!
Aim For The BULLSEYE To Win The Big Prize!!
Does Reaching The Top Prize Bracket Of Tournaments Feels Impossible?
Do You Always End up Somewhere In the Middle?
Do You Sometimes Feel Your Bracket Has Tougher Opponents?
Then This Is A Tournament Which Is Meant For You! WHERE JUST WINNING IS NOT ENOUGH
Getting Matched With Tougher Opponents Won't Matter Anymore! Winning All The Games Is A Thing Of The Past! You Get To Decide Which Match To Win And Which Match To Lose. Observe The Leaderboard, Strategize Your Moves And TRY TO HIT THE BULLSEYE!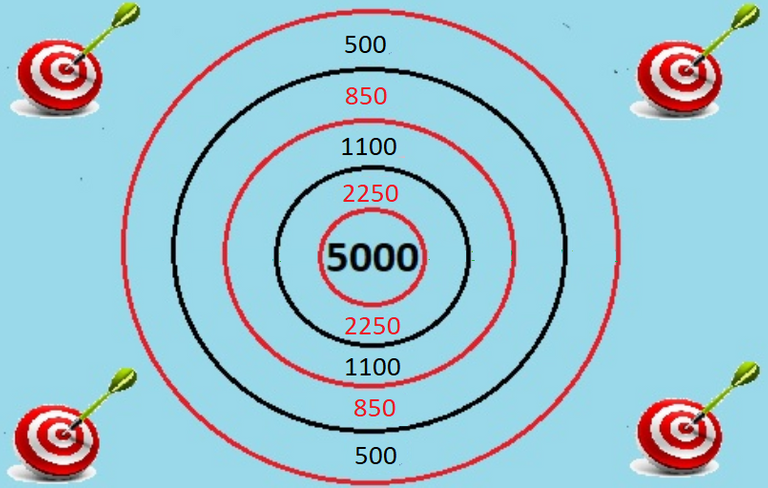 Try coming in 16th instead of 1st to win the Prize!
(P.S. Watch out for the DRAWS)

Join the very helpful community of Splinterlands on Discord here -
SPLITERLANDS DISCORD
Interested in daily giveaways and want to connect with more Splinterlands players? Join the official Splinterlands Telegram here-
SPLITERLANDS TELEGRAM
Want to keep yourself updated with what's happening in the game? Want to read about the amazing lore of Splinterlands and be a part of wonderful series that keep rewarding you with in-game rewards? Join the official splinterlands Twitter here-
SPLINTERLORE TWITTER
If you haven't joined the game yet then what are you waiting for? Come play Splinterlands, the best crypto game out there, where you play to earn :
SPLINTERLANDS