Hello friends...
today my quest is to win 5 battles with fire monsters. As I'm in silver league III, I'm entitled to 02 baues, after completing the 05 victories. We will monitor the results of the openings.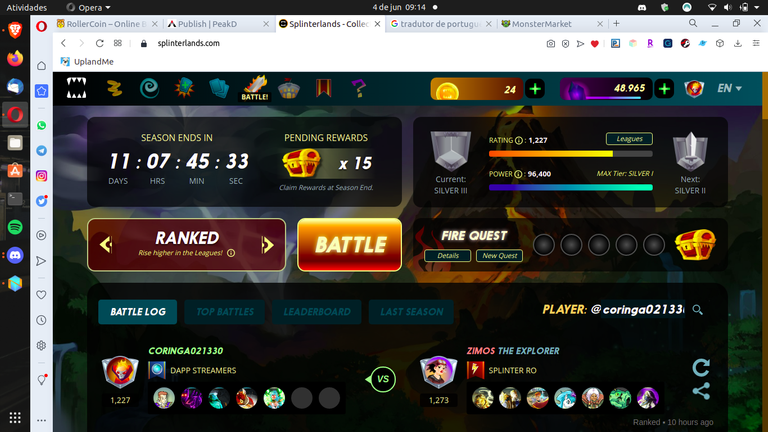 After long battles, I finally managed to complete my quest for today. Let's see what's in the chests....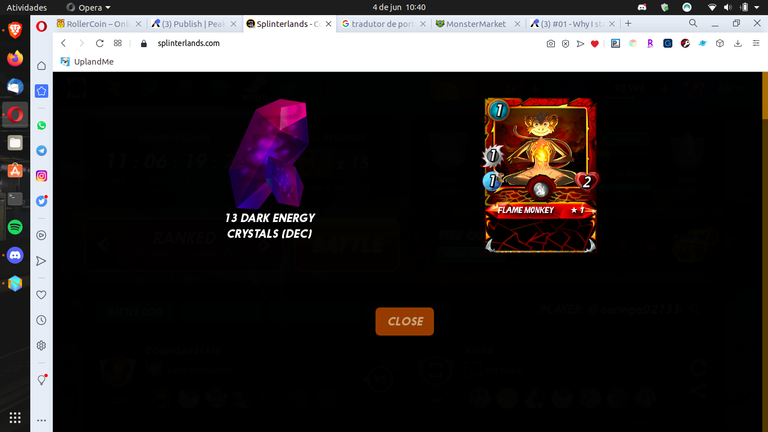 Today I had no luck opening the chests. But I will keep trying, and encouraging you who like me love playing Splinterlands.
See how my last battle went.
https://splinterlands.com?p=battle&id=15d86b970dec4f22231feb0cbd456febabbb42a9&ref=coringa021330
Follow me on twitter
Join the fun now: Sign up here.
Images: @splinterlands