Hi Splinterlanders.
Today I'm going to show you how to assemble a Water element team to play the bronze league.
Let's start with summoner Bortus.
Summoner Bortus will reduce the magic attack of enemy monsters by -1. Something that will be a big advantage in battles.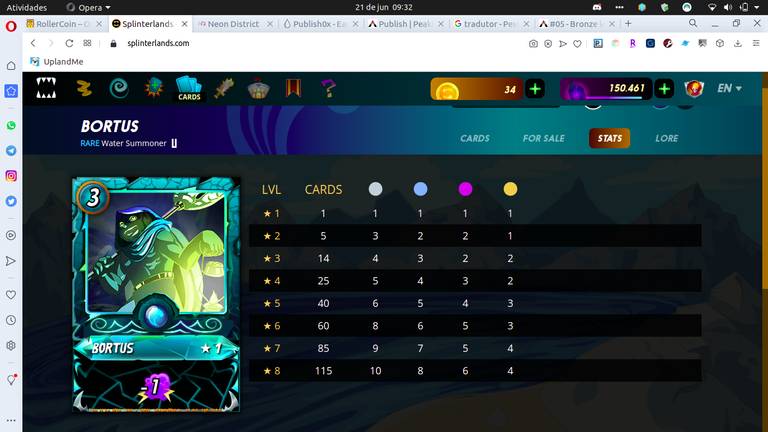 Our next monster that will be used as a tank will be the Sea Monster.
The Sea Monster is a common water element monster that has a high damage power, and many lives. As an ability it regenerates a part of lost lives each round.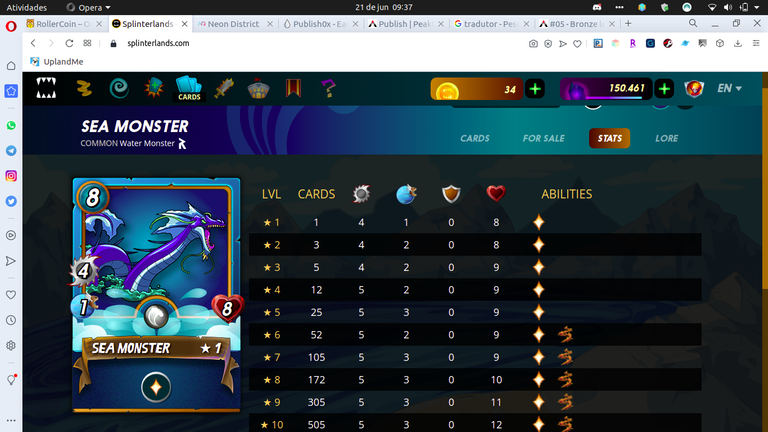 For the second position he indicated the magic attack monster Ruler of the seas.
The Legendary monster Ruler of the seas has great attack speed, high damage power.
And as abilities we can mention the speed he provides to all friendly monsters, and Blast in his attacks.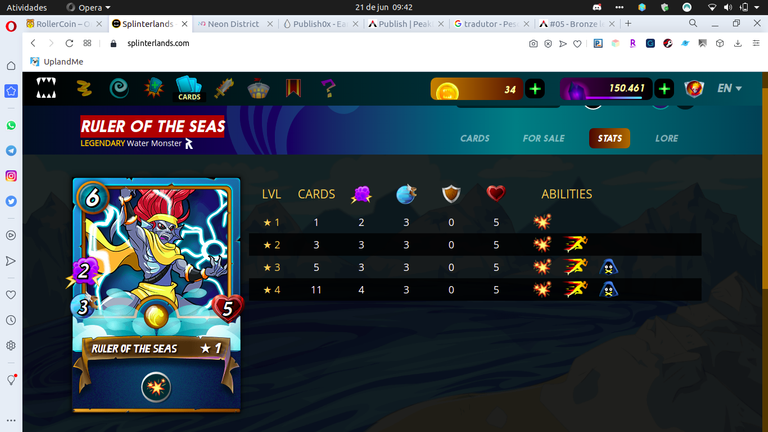 For third position I'm going to nominate an insane legendary archer.
Poseidon, with incredible stats this monster has high number of lives, besides speed, and attack damage.
As main skill we can mention Shield
Lastly, let's add a healer to our team.
Crustacean King, this monster's main ability is to restore a portion of the monster's lives from the first position each round.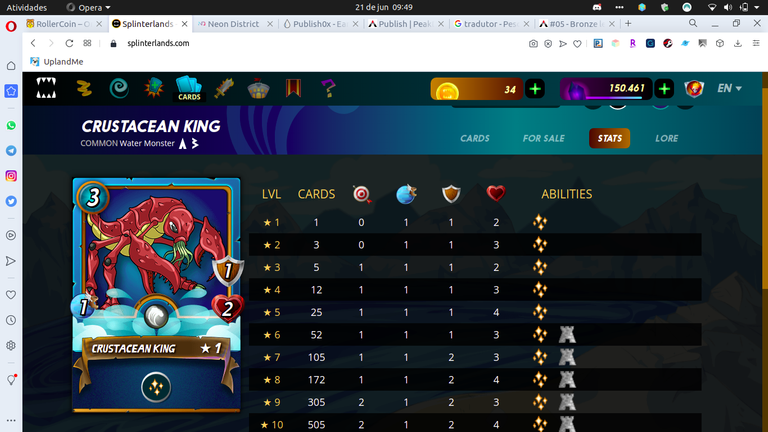 With these 5 monsters you will have a very competitive team to dispute the bronze league with the water element.
In the next post we'll set up a team with the death element for the bronze league.
Hug.
Follow me on twitter
Join the fun now: Sign up here
Images: @splinterlands