Hi Splinterlanders.
Today I'm going to tell you about my last opening of DICE AZMARE packs, which took place on Sunday.
I opened a total of 03 packs, with 05 potions each, to increase my chances of winning golden or legendary cards.
And luckily see below the letter I took.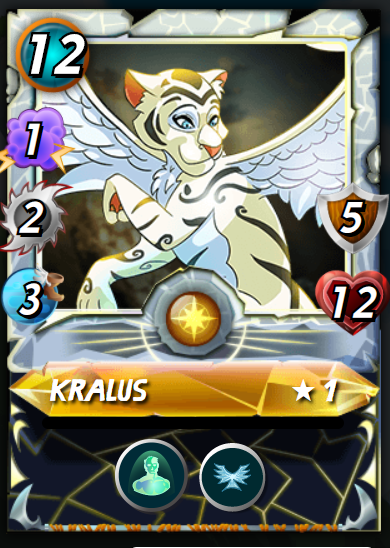 Kralus is a legendary monster of the life element that is very important in battle strategies. He has 1 magic attack, 2 melee attack, 5 shields, and an unbelievable 12 lives, and 3 speed. For high mana battles, he is very important piece.
In the image below, we can better see the statistics of this powerful card.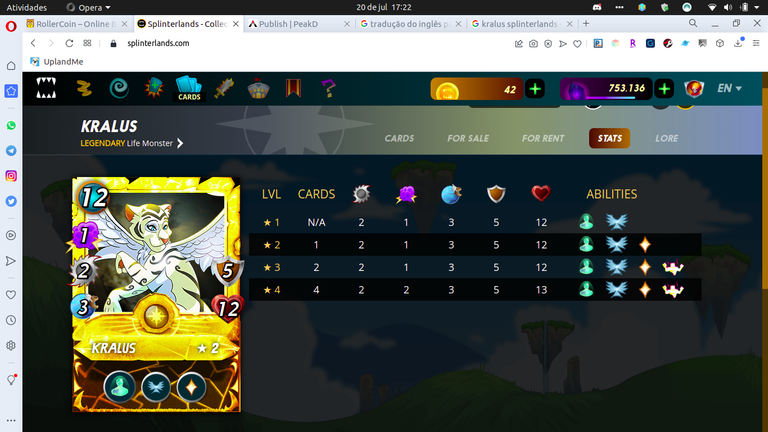 Today this card is sold on the market for an unbelievable $300. I how lucky I am already took it 3x. That's right 3 times.
I particularly like the feeling of opening packs in splinterlands. The excitement in their opening fascinates me. As you can see in the image below, I already bought 124 DICE packs, and as I said above I already took the KRALUS 3 times.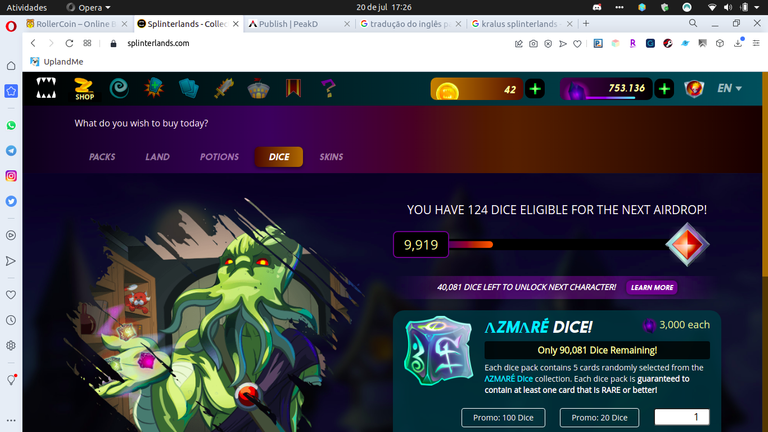 Do you play or do you like Splinterlands?
Let me know in the comments what you think about this fantastic card game.
We met at Game.
Hug.
Follow me on twitter
Join the fun now: Sign up here
Images: @splinterlands