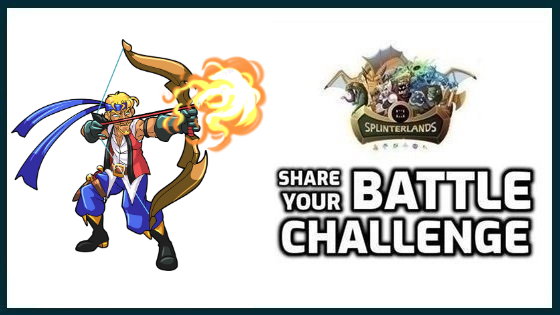 Back to a regular card this week in the Share Your Battle Challenge The Pirate Archer is a Beta set Ranged mosnter from the Water Summoner...
---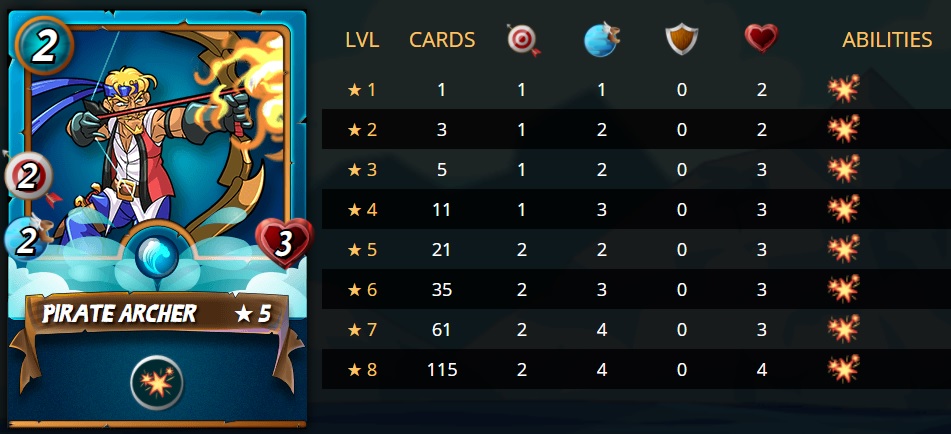 I like the Pirate Archer as a card and use it quite often the 2 damage and blast ability for 2 mana are really solid stats and work well in matches where all ranked and magic monsters get snipe ability or in combination with the Ruler of the Seas. When it comes down to different tactics that can be used, I really like the Water Splinter as I love heal and it provides 2 rather cheap cards with that ability. On to the match...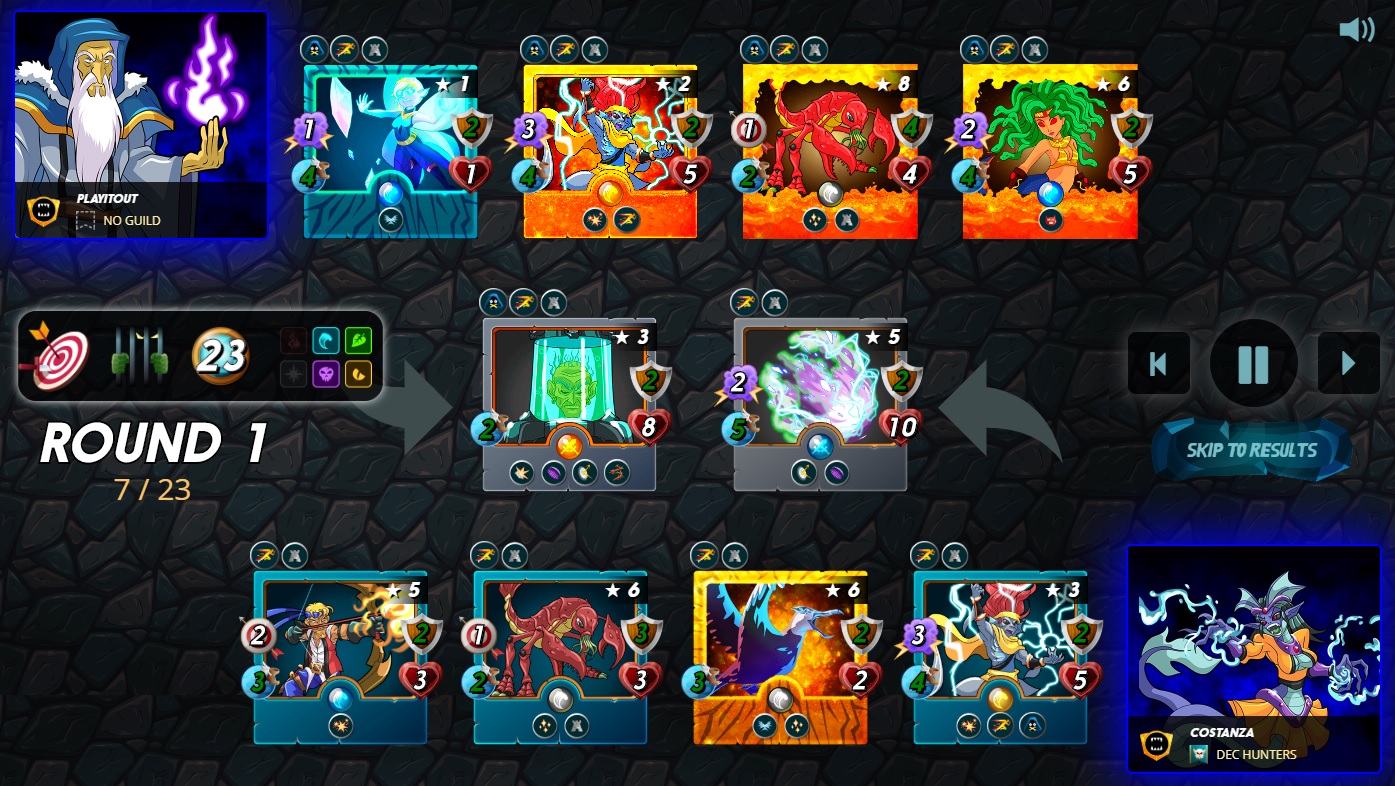 The rules dictated that no Melee monsters were allowed on the match so you know it will mostly be magic damage oriented. The Prismatic Energy with 10 health is a solid Tank in a match like this especially combined with the Albatross and Crustacean King who both provide plenty of heal. The Ruler of The Seas is also a no brainer since it reduces the damage attack from the opponent and provides plenty of damage itself. To end the line-up, the Pirate Archer is a good fill as it gets 2 Shield from the Crustacean King which makes it able to survive some sneak attacks.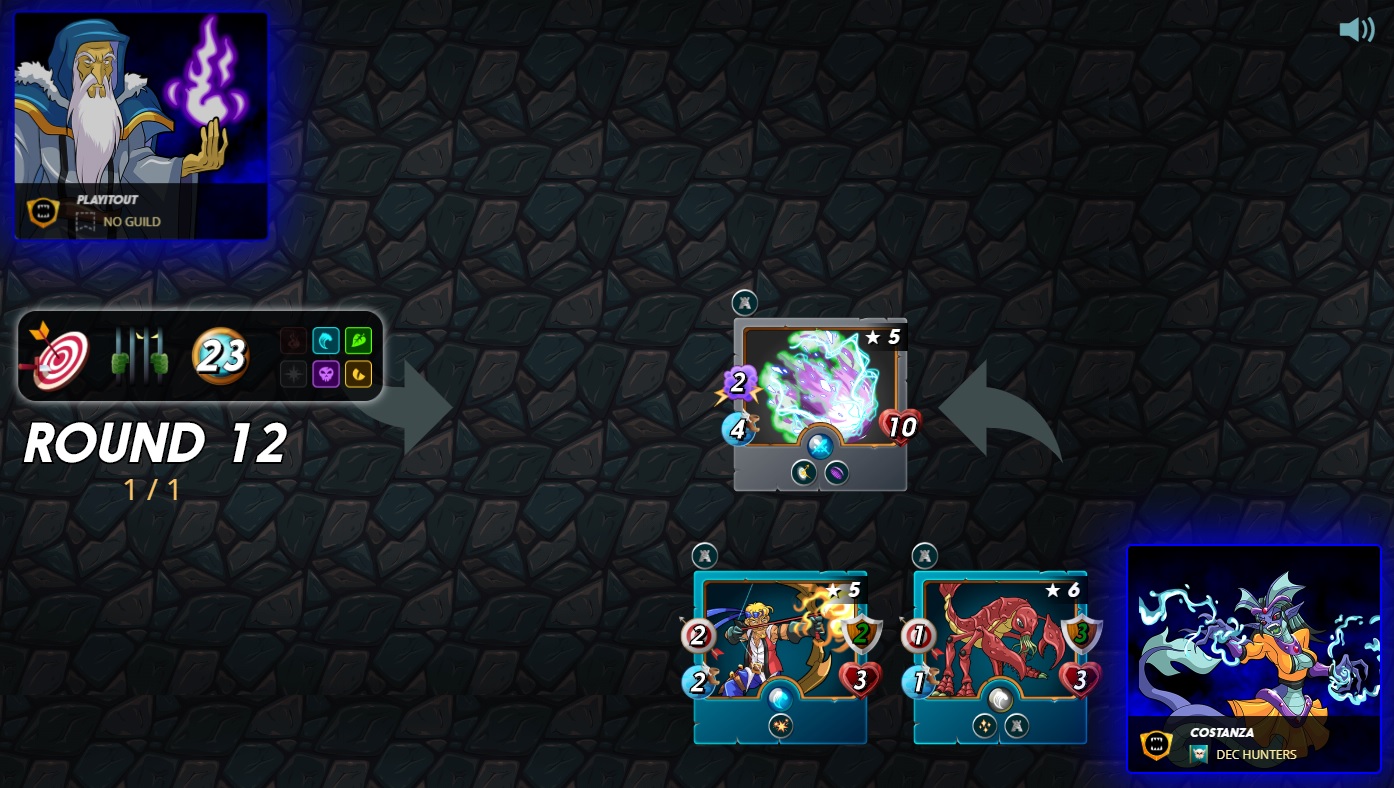 It ended up being a fun matchup (these have become rare after the recent leaderboard and collection score changes) where the blast ability of the Pirate Archer actually won the match. One of the key reasons I won was also because I had a Level 3 Ruler of the Seas while my opponent only had it at level 2. Healing was also a crucial factor toward taking the win.
---
---
Previous Weekly Challenges
---
SIGN-UP PROMO OFFER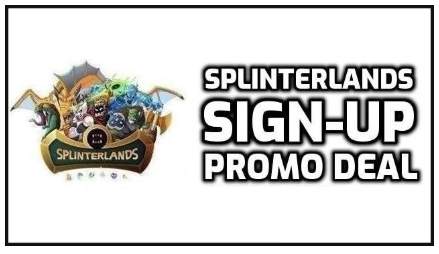 I continue to offer a win-win deal to everyone who tries out the game using my
Referral Link
and from what I have seen, this is the most favorable way for any new player to sign up at this moment. Right now, this deal really helps to increase new players their collection score to at least around 5000 which allows for Bronze 1 rewards. See
Full Sign-Up Deal
.
---
To see what can be expected in terms of earnings from the Splinterlands game, check my monthly earnings reports. The numbers will likely go down with the new reward restriction implementations. In my next Splinterlands post, I'll be breaking down my September results.
To understand what the game is about and how it can be played check the video below!
---
---
Important: Treat games in the first place as games and not as investment opportunities, Splinterlands allows you to earn some money and get good returns but you are much better off flipping burgers in Mcdonalds when looking at the money earned for the time invested.
---
---