Today I became the first card owner to max out a gold foil Prince Rennyn, Splinterlands' most-dominant summoner.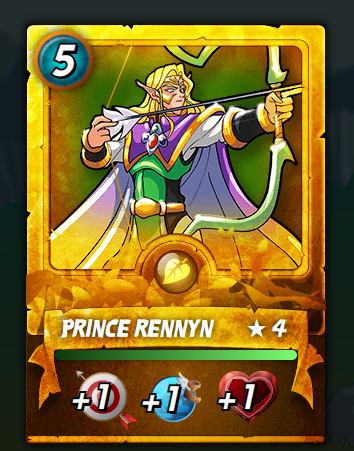 Rennyn's so overpowered that when the game runners tried to nerf him he ended up better. That's metagame in an even larger sense.
If you want to kick ass in the big gold tournaments (and also every other day) here's your ticket. $4/day on the Peakmonsters market.