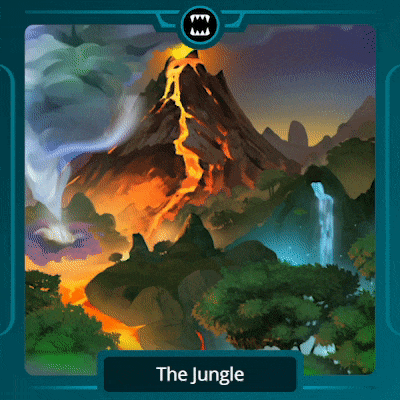 First thing first, that last AMA was lit!
@brybro27 did a good job (as always) documenting the neat summary on it, check his post here:
https://peakd.com/splinterlands/@brybro27/splinterlands-ama-summary-september-3rd-2021-2pm-eastern
One of my favorite takeaways are Splintertalk's (out of game) collectibles NFTs.
For me, it's a no brainer. I want it!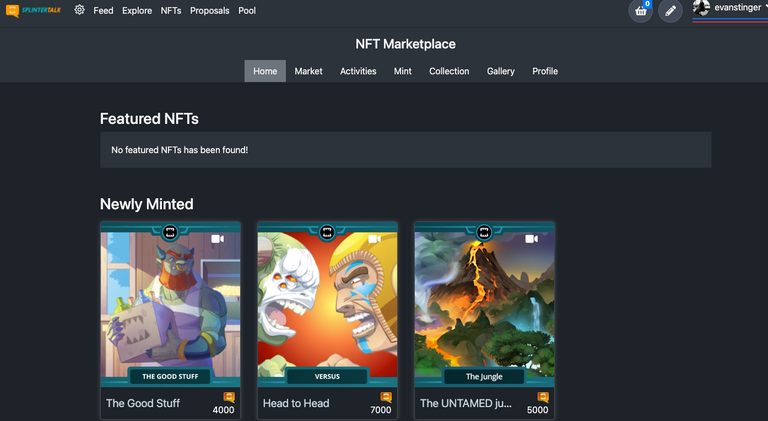 It can be found on Splintertalks front end, head to NFT's section and boom:
Spent your hard-earned SPTs (or just buy them from the market), and you'll get yours in no time.
It's a limited series. You can check the details, every collectibles got its number.
I pick mine, The UNTAMED jungle, because I love the scene. It feels like a signature world of Splinterlands, I want to own one of it as a memento for my journey in Splinterlands' world.
You can check my collection here:
https://www.splintertalk.io/@evanstinger/collection/splinterlands_splinterlands-collectibles_the-untamed-jungle
That's all for today guys, get yours while it still available on the first mint, or you'll have to pay higher later.
---
For those who don't know what this is all about: Splinterlands is a collectible card crypto game on the Hive blockchain. To (confirm) actions in the game, transactions are used in the blockchain, and each card is a unique token (which you can sell, trade, burn, or rent). In addition, the cards have a fairly wide variety of parameters; daily in the market players sell cards in total about several thousand dollars!