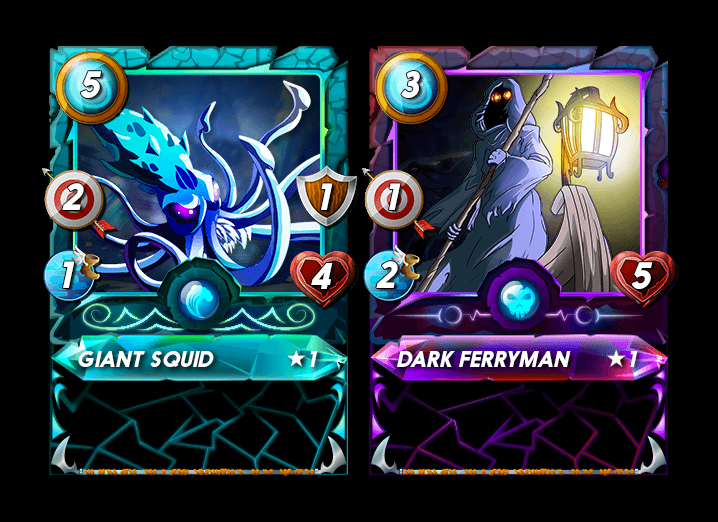 Hello again, my GIVEAWAYS are back!
After the last long run of my DAILY GIVEAWAYS for the whole month of August, I'll be doing weekly giveaways for Splinterlands Cards. I do this as my contribution to this amazing community, I want to help build more awareness towards Splinterlands (and HIVE, too) by doing this giveaway on Twitter platform which currently has the widest reach to crypto related users.
Alright, this weekend's giveaway will be 2 Rare Cards, "Giant Squid" from Water Splinter and "Dark Ferryman" from Death Splinter. Both are ranged attackers, Giant Squid has higher damage base, but with higher mana too.
All you have to do is follow me on twitter, Retweet the tweet, Tag at least 3 people (don't have to be your mutuals/followers), and comment your in-game username. Here is the tweet:
That's all folks, I wish you Good Luck!
---
For those who don't know what this is all about: Splinterlands is a collectible NFT based trading card game (TCG) on the Hive blockchain. Every actions in the game are broadcasted to the blockchain, providing provable fairness on every aspects of the game. NFT technology making every card/game asset is a unique token (which you can sell, trade, burn, or rent). Today's market cap of Splinterlands cards are exceeding $110 Millions!!