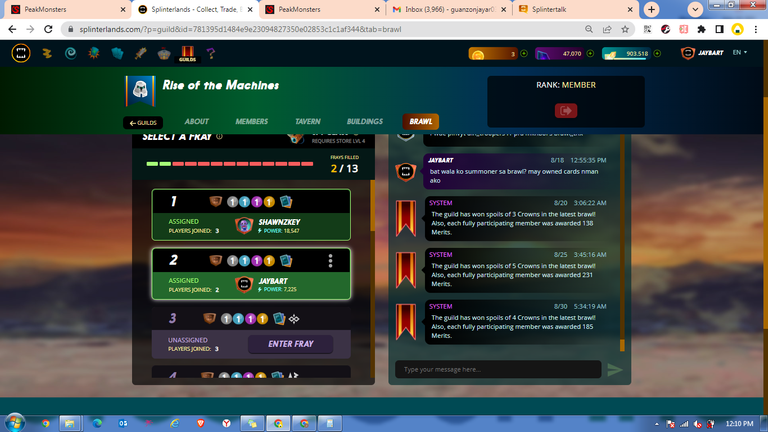 I was excited to participate in my first participation in brawl and my first was discourage as i don't have any summoner to choose even i know i have summoner using in wild ranked battles.
In my second participation in brawl i have notice that you have to choose Fray and each Fray have set of rules. Wisely, i choose the applicable fray for me. Some of my fights i have won and some i lost.
Overall, the experience was great. From now, i will participate in every brawl in our guild. I will slowly accumulating merits to buy gladius packs. I have 1500 merits as of now and 500 more merits to be able to buy gladuis packs.
More fun on playing splinterlands and participating in Brawl