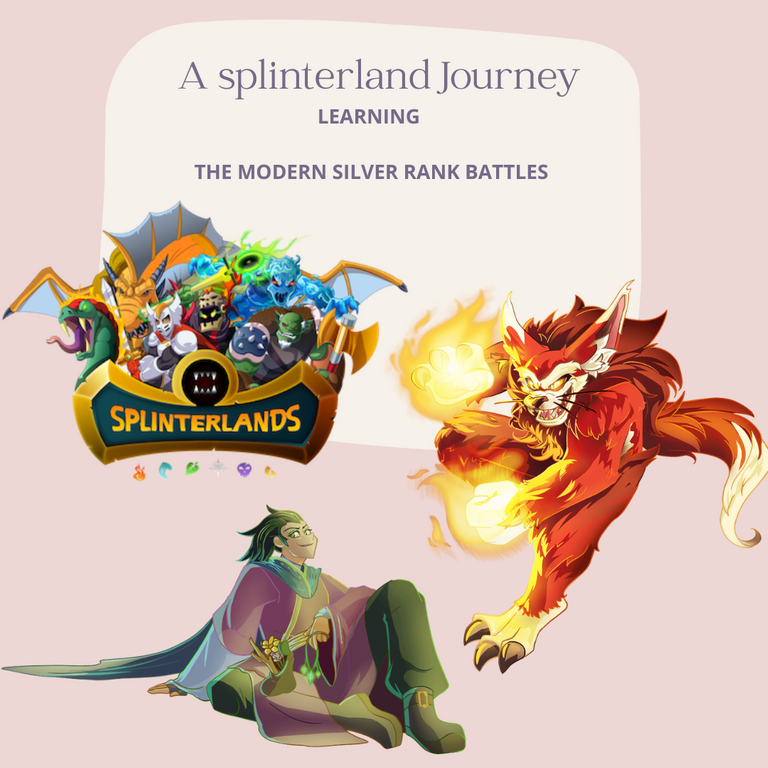 Hello and Good day!
Kevian21 here
coming back with a new journey it's been a long time since I posted about splinterlands, well here are things I've learned and some things you might learn too in the current modern silver rank battles, but first off let me show you the fruits of my training at the moment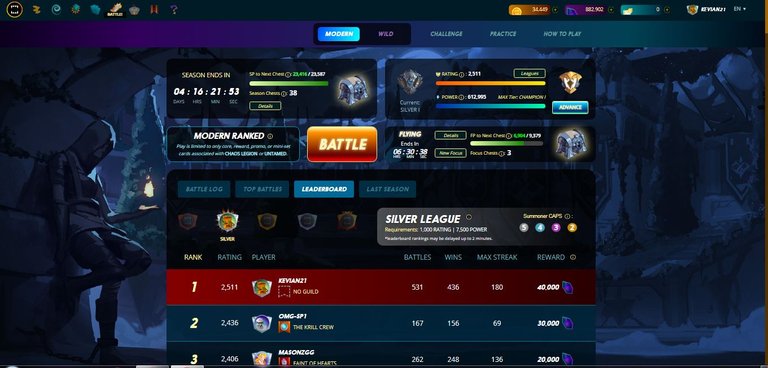 with almost 5 days left I unknowingly became the top 1 for a moment there, but well I suppose I cant keep it because I'm a bit busy and cant play as much.
The General rule
for me the general rule of silver rank battles (modern) is for 25 and below go defensive or at least set up some defense mechanism that will guarantee a win for yourself, and the other rule is to go full offensive which will guarantee success for yourself at 26 and above.
I will show you some battles of mine that has this as base for my strategy building in matches.
High Mana battle 99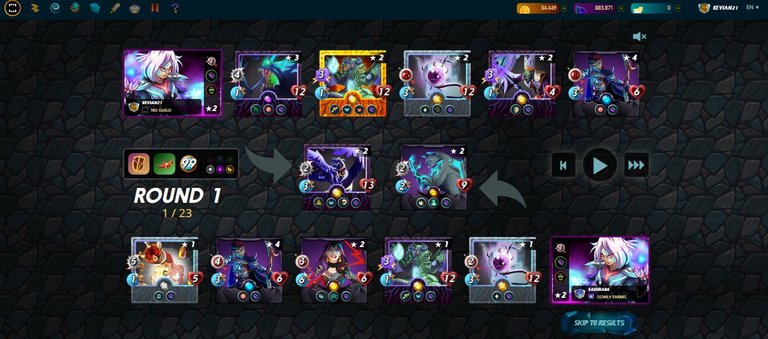 as I explained earlier I went full force on the offense in this battle knowing we got no armor as a ruleset ranged being taken up front that can attack, with the absence of red, blue and green splinter, the best option would be death splinter using Mimosa nightshade as to we don't know what each other will use as a summoner its a safebet,
my strategy for this battle is to taunt all his/her attacks in my dark Haon and get all the most highest hp monsters and highest damage monsters going full offensive.
Low mana battle 25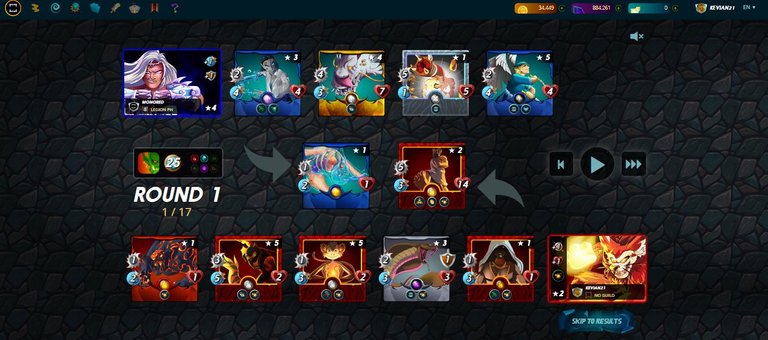 This battle is a good example of using a defense strategy that will guarantee a sure win, although i used yodin zaku as my summoner you can see that my strategy has a safe fallback defense strategy to go, which is the Uraeus shield 1 combo with flame monkey repair ability, small setups like this helps you win games, especially the high-level ones like this one.
The ruleset is all melee so you will expect high-damage or high-speed melee with blue and red splinter available.
as expected my enemy had high speed high damage cards so with that in my mind i used taunt to gather all the damage in 1 card m because if I can survive long enough i will outlast the opponent because I have set-up a trap that has repair and shield ability, note that also its a big help that Yodin has blast ability which helped my end the game fast not needing the trap I have setup.
Low mana battle 16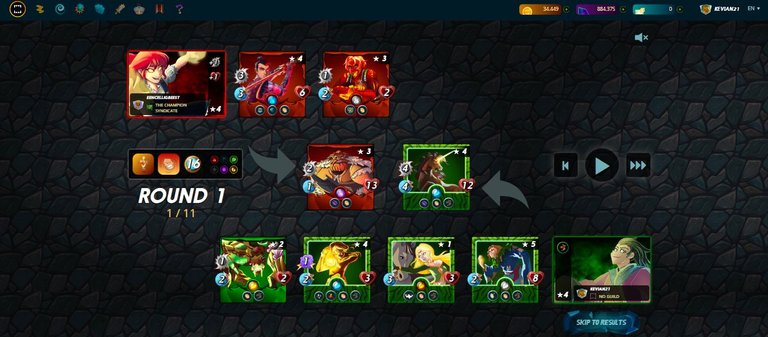 First I'd just like to say why is the unicorn mustang rented for such a high price?

this guy ain't even legendary or epic right?
but here is the thing the mustang has 4 speed and 4 damage which is high and has void ability a perfect combo with mylor crowling because you wanna have everything when it comes to tank, also high hp helps a lot.
battle strategy
In this battle the ruleset is enranged and snipe which unicorn mustang is the best way?, because he has high-speed high damage, and high health, knowing in green splinter we got a cheap 2 mana heal card which is princess Khmer, with this in mind I got 2 cards already worrying about his/her incoming magic attacks unicorn mustang is plenty tank already but with the snipe rule implemented my healer is in danger so I setup failed summoner as 2nd card to absorb and reflect magic damage. although he/she didn't use any magic damage it's just best to have one so I can have a fallback strategy if he/she does have one.
The general rule applies in this battle going full in defensive with Mylor crowler as my summoner and a heal, for good measure magic reflect of failed summoner in case he/she uses magic damage cards, the defensive mindset helped me win this game without worrying too much of what will my enemy pick as may it be melee or magic type because the mana is limited only to 16.
Low mana battle 23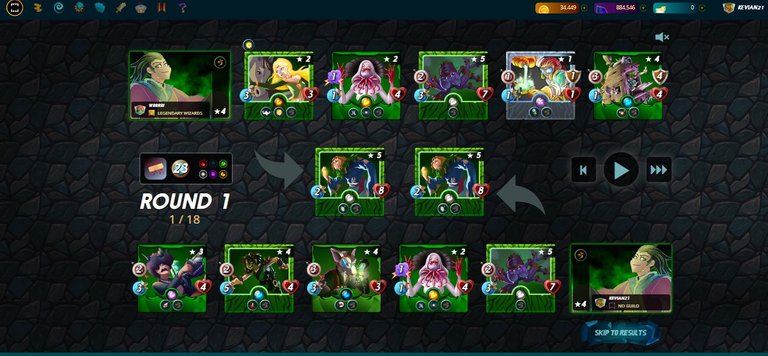 In this battle, we both have the general rule to be defensive but it seemed he/she focused on the offense a bit more than I do as he used the goblin tower, you might be wondering why is my barking spider in the second row, as you can see the barking spider is also a good tank with 7 health and also notice that in modern you should be careful to use melee cards as you will encounter Mylor summoner frequently in high-level battles with low mana options I went full force with the idea of ranged attacks with the back up of queen mycelia for the buffs.
I edged him/her out because I have put the barking spider in the second row and also him/her using the goblin tower was a big price to pay for this low mana battle also notice the fallback plan I made with the scavenger ability of venari seedsmith making him/her tanking as many cards die and high-speed attack from a child of the forest making my cards not only last but guarantee a fallback guaranteed victory.
my thoughts on this journey
I think with the general rule we learned from this blog, you too can be the next top silver modern ranker I know it's not that simple to formulate such strategies but take a look at my games before accomplishing this feat


531 battles, that is how I learned, I know it's not the best stat but at least if you try hard enough it pays off.
from this training I've come to better understand how to play the modern silver rank league I hope you learn too.
thank you for reading, stay sharp and good luck!!
have a nice day!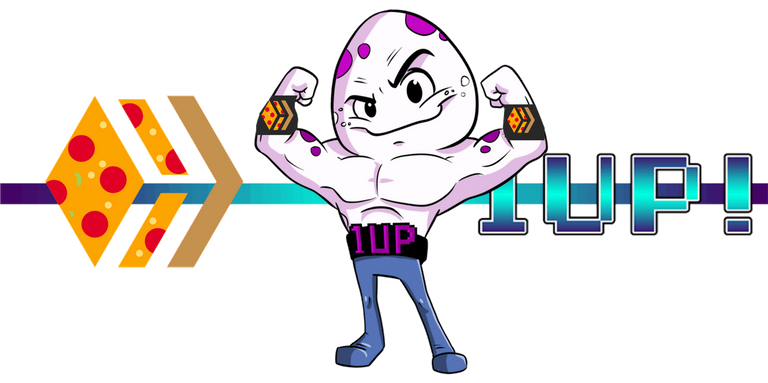 HIVE-PIZZA
Hive Pizza is a very active, very fun, and engaging community. I recommend you check out they're Discord to join in the fun or just want a cool place to hang out.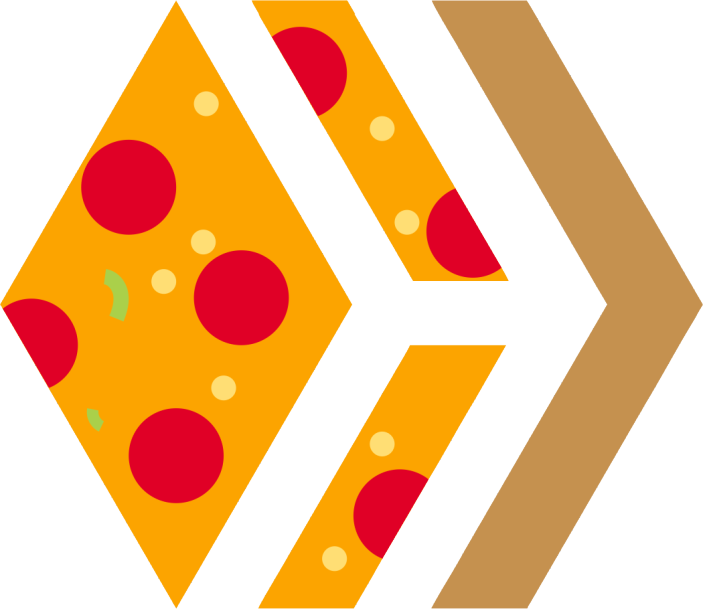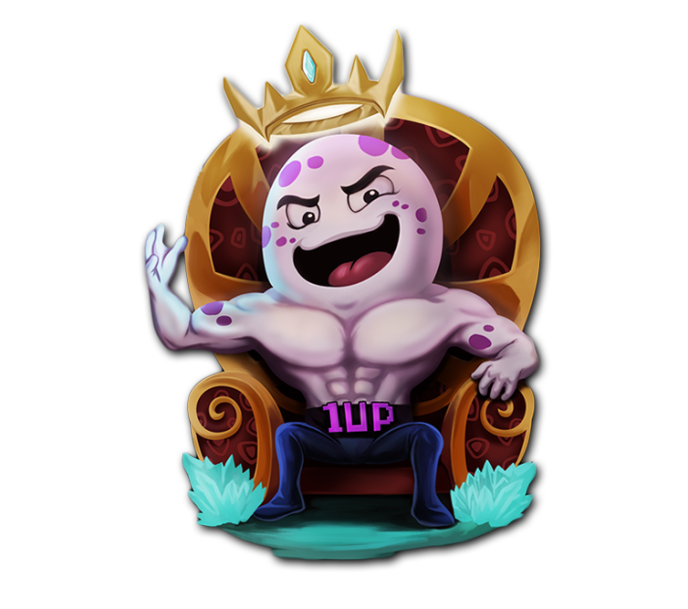 1up
1up is a community mainly on NFT and blockchain games, actively rewarding those who create content for play2earn games in Hive blog platforms. if you wanna check em out, here is the Discord

Splinterlands is a play2earn Trading Card Game, which operates on the Hive blockchain.
if you wanna register and play this game visit here https://splinterlands.com/
Disclaimer: All the images used in this post were taken from the game's website https://splinterlands.com/ in my account