| ES | ENG | |
| --- | --- | --- |
| Este es mi primer post, espero poder ir haciendo todas las semanas una ilustración o animación para participar en el concurso semanal de arte de Splinterlands. Hace poco comencé a jugar y me encanta! En este caso se me ocurrió enfrentar (con un poco de humor) a "Kron the Undying" con "Flame Monkey" en una pelea despareja. Aunque luego pensé que tal vez hay algún escenario en donde "Flame Monkey" de el último golpe y gane esa pelea. ¿Será posible? | This is my first post, I hope to be able to do an illustration or animation every week to participate in the weekly Splinterlands art contest. I recently started playing Splinterlands and I love1. it! In this case it occurred to me to face (with a bit of humor) "Kron the Undying" with "Flame Monkey" in an uneven fight. Although then I thought that maybe there is some scenario where "Flame Monkey" hits the last hit and wins that fight. Will it be possible? | |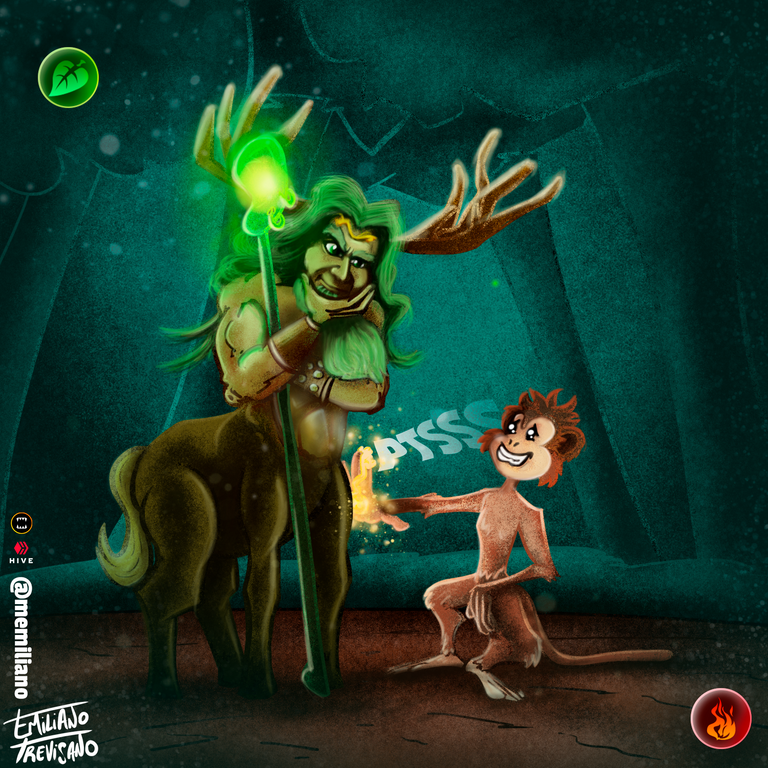 El proceso fue el siguiente: | The process was as follows:
1- Primero busqué las imágenes de los personajes originales en Splintercards.com | I first searched for the images of the original characters in Splintercards.com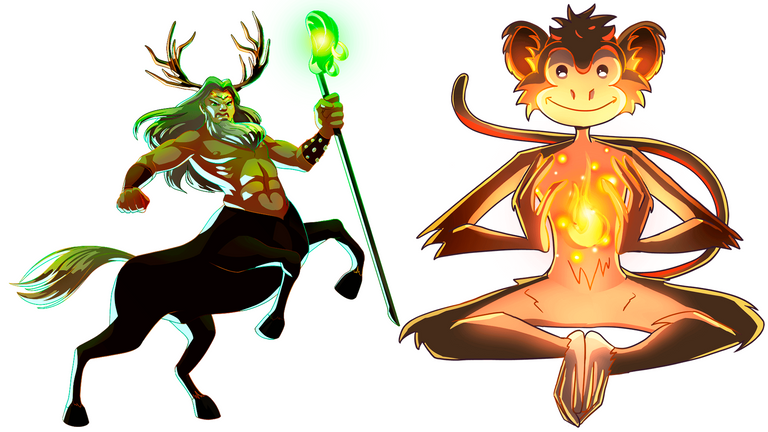 2- Primer boceto. Bocetando la idea y posicionando los personajes. | First sketch. Sketching the idea and positioning the characters.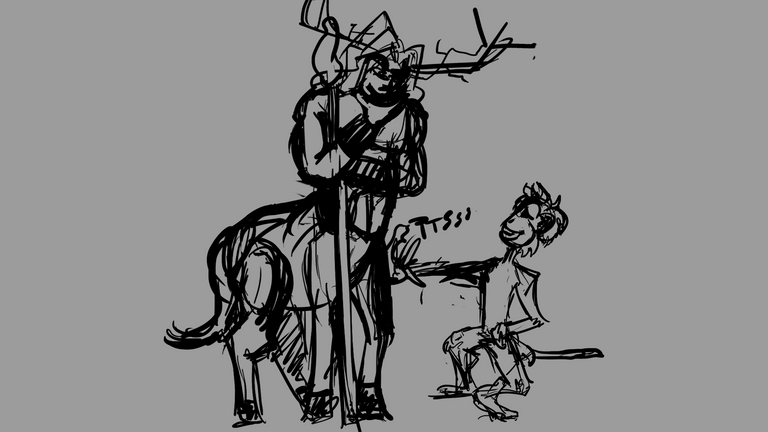 3- Trazado y limpieza. | Tracing and cleaning up.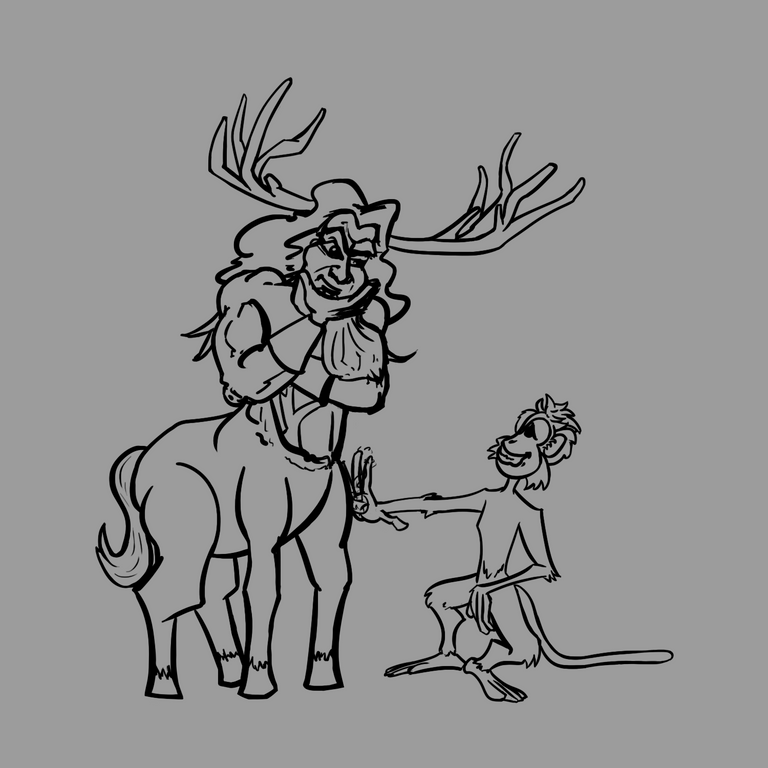 4- Algunas correcciones: | Some corrections: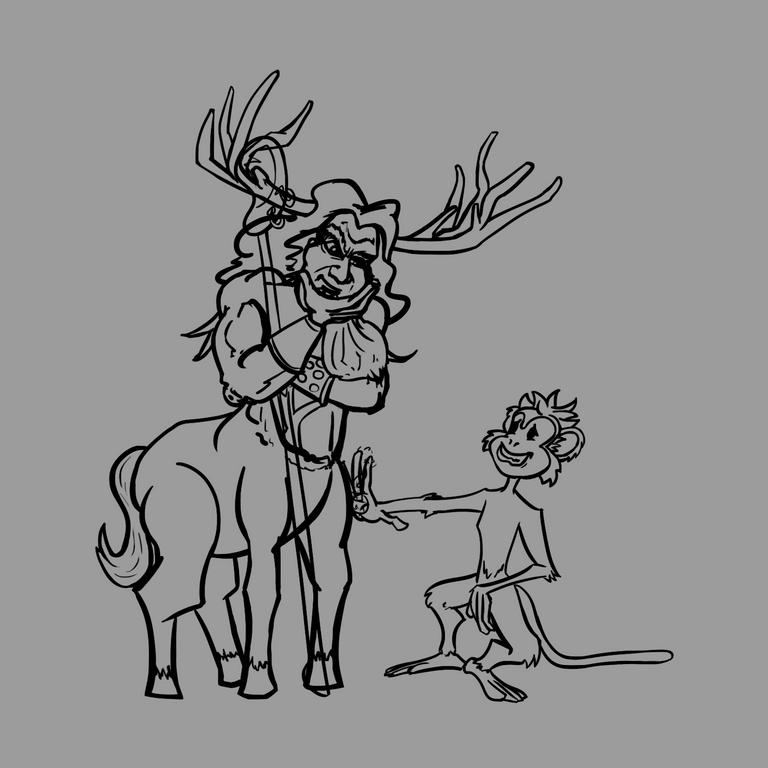 5- Color base. | Base Color.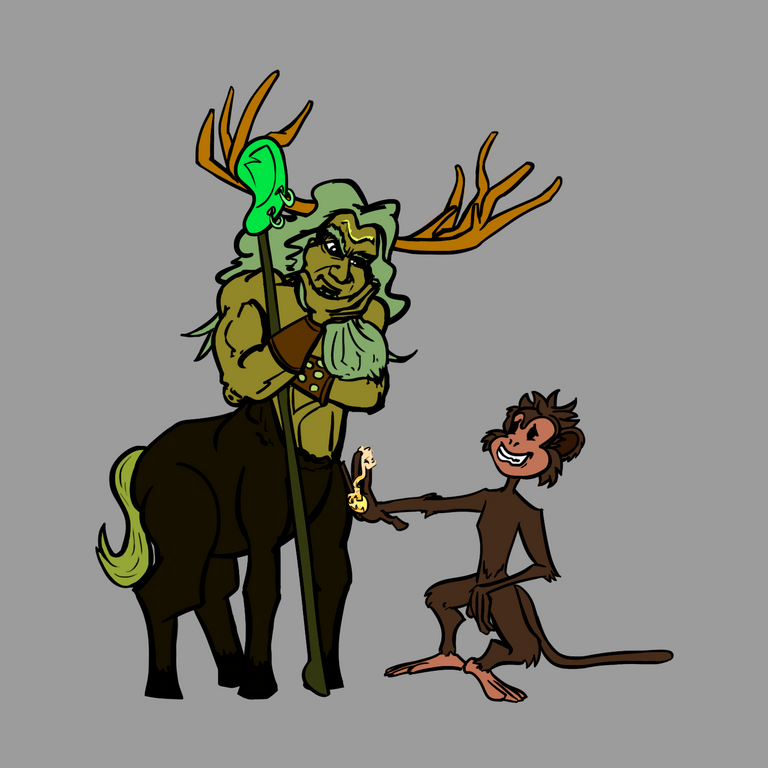 6- Agregando el fondo. | Adding the background.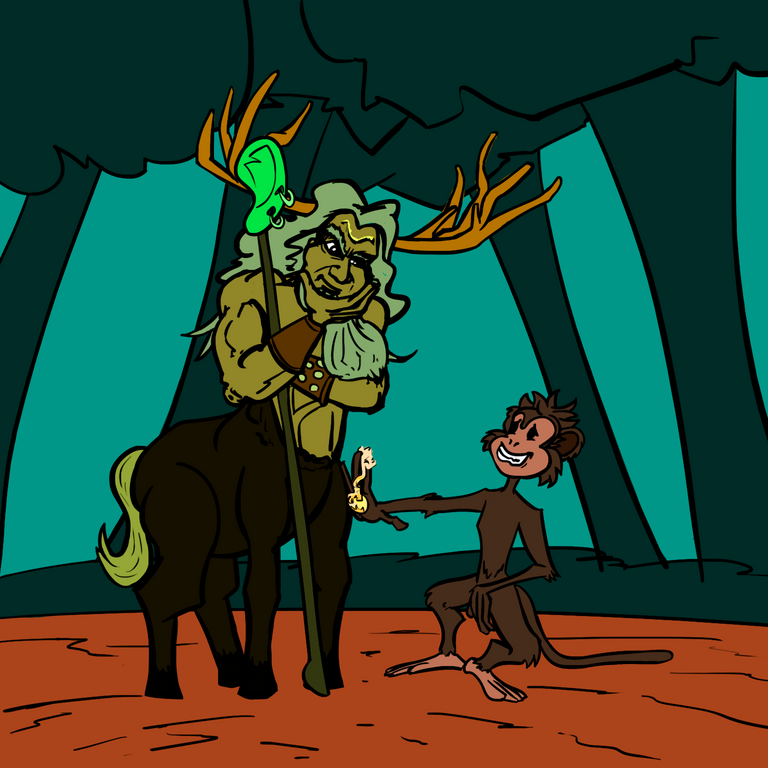 7- Luces y sombras. | Lights and shadows.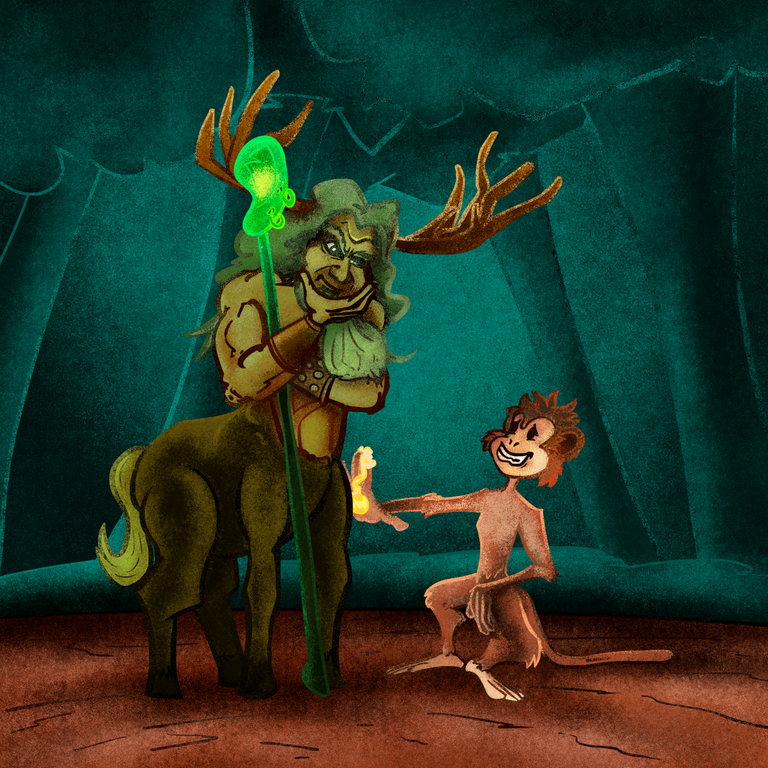 8- Agregando detalles. | Adding details.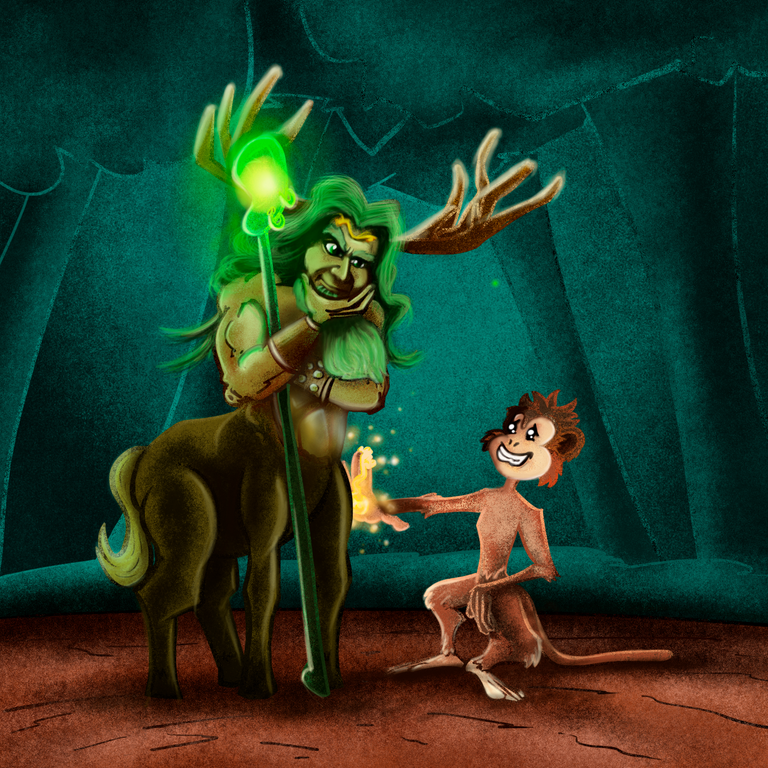 9- Ilustración final. | Final illustration.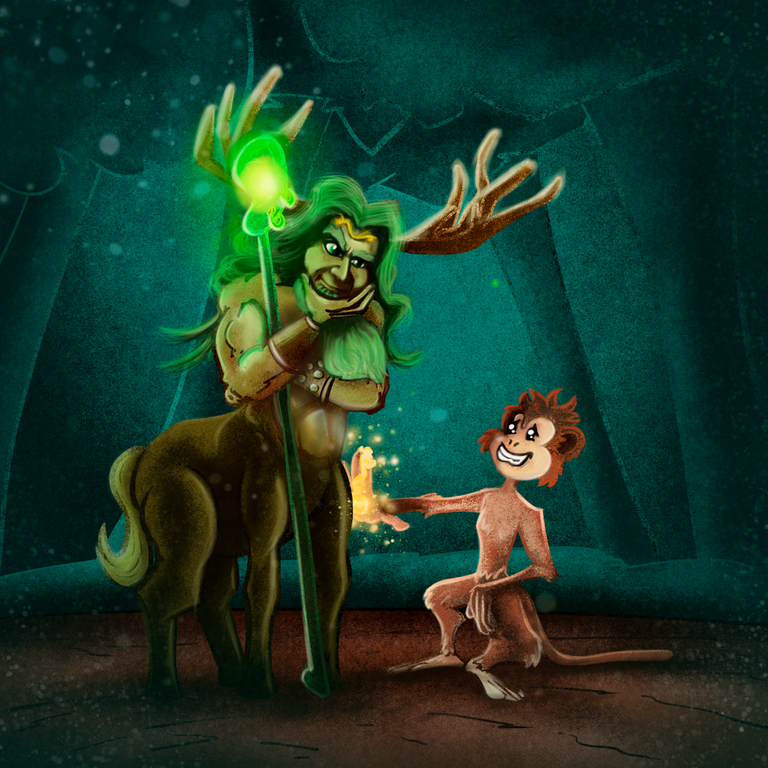 Pueden registrarse y conocer este apasionante juego: Splinterlands.
You can register and learn about this exciting game: Splinterlands.