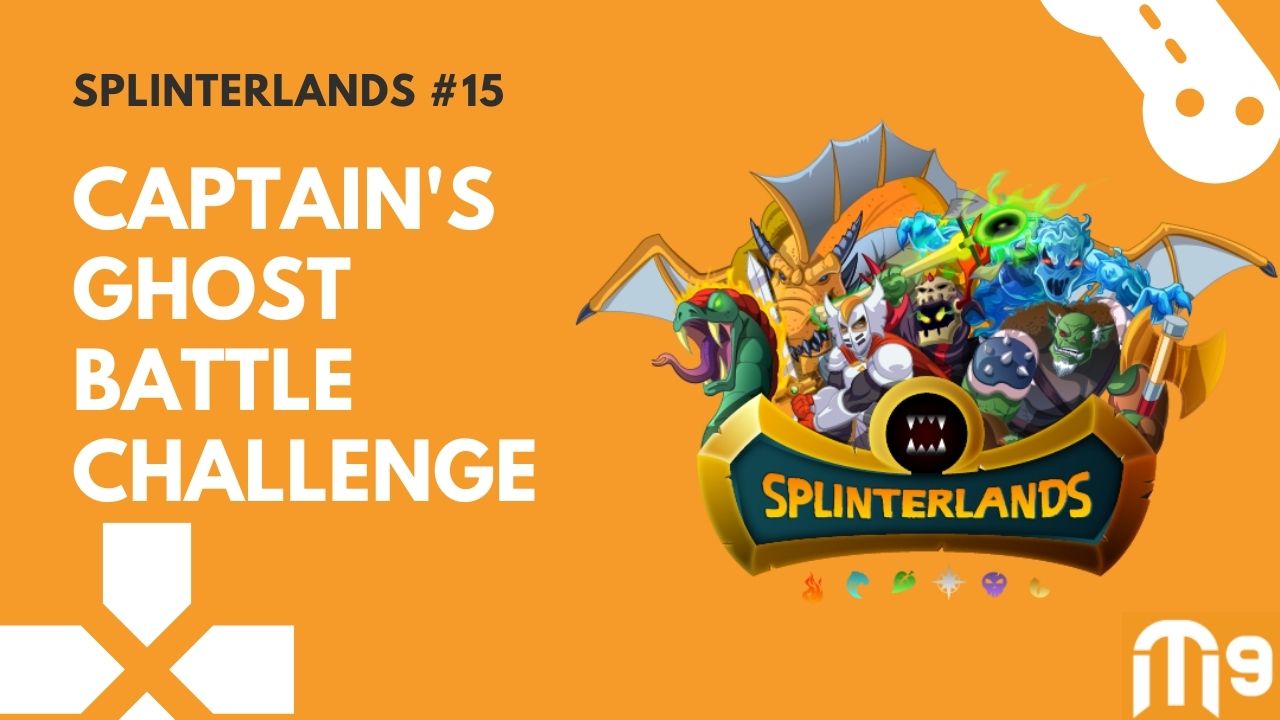 This week's battle challenge focuses on the Captain's Ghost:
The Captain of a great pirate ship perished in a battle against Old Frank, one of the most ruthless Sea Monsters of the Splinterlands as his ship was dragged under. While he died, the burning desire for the treasure the Captain was seeking ripped his soul from his body. The Captain simply could not cope with the fact that he would never behold the treasure, so he defied reality and life itself. As his lifeless body sank with the ship, the Ghost of the Captain sprang for the surface and began to wander the Splinterlands, lost and seeking a hopeless treasure that he would never find. After nearly a hundred years of wandering, the Captain has finally chosen to appear in battle at Mount Mox. The mere sight of his ghostly presence is enough for many opponents to collapse in fear.
Card

The Captain's Ghost is high health magic monster in the water splinter that is very useful in those high mana cap battle. I don't use this card often but I do like the affliction ability which prevents his targets from being healed.
Battle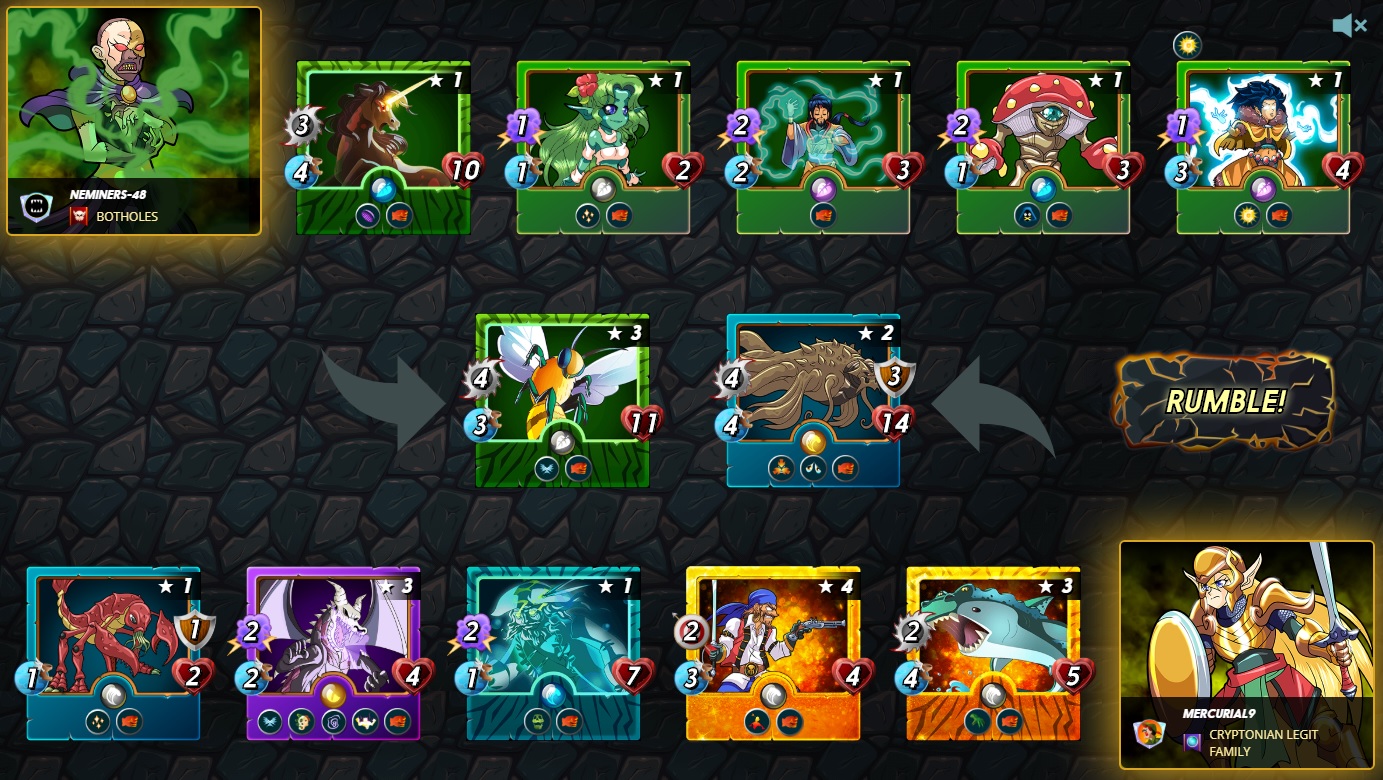 In the following battle, Captain's Ghost played more an auxiliary role in terms of Damage and due to his high health - he survived through the entire battle and taking no damage. Having the high health does add to his resilience to last through the entire battle. I feel to get the most out of Captain's Ghost its a necessary to upgrade his card to unlock higher damage, which I then think he would be a potent addition to any water splinter battle. Full Battle Replay
If you enjoy reading my Splinterlands content, please support me by signing up to playing Splinterlands through my affiliate link: https://splinterlands.com?ref=mercurial9.
Thank you for reading and hope you have a good rest of the day!
---
I also post my content on the following platforms:
Publish0x: https://www.publish0x.com/@aftershock9?a=Vyb82ANmev
Hive: https://hive.blog/@mercurial9
Read.cash: https://read.cash/@merurial9
Uptrennd: https://www.uptrennd.com/user/mercurial9
Steempeak: https://steempeak.com/@mercurial9
Instagram: https://www.instagram.com/minimalistpixel/?hl=en
Pinterest: https://za.pinterest.com/minimalistpixel/boards/