Hello Summoners! Hope you are all doing great and are enjoying your weekend.
Today we continue opening Chaos Legion packs from the pre-sale. Packs 13 through 16 are lined up and ready to be opened, so let's get to it!
Pack 13:
Three rare cards, including an Earth splinter summoner and a Water splinter healer. We are off to a good start today, ladies and gentlemen! I love decks centred on magic attacks, by the way, so I will certainly be using Obsidian's help a lot in the coming battles.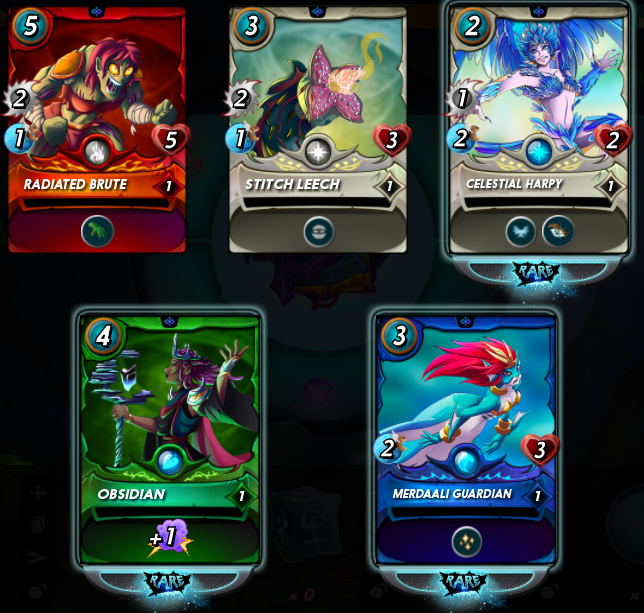 Pack 14:
One rare in this one, nothing to write home about...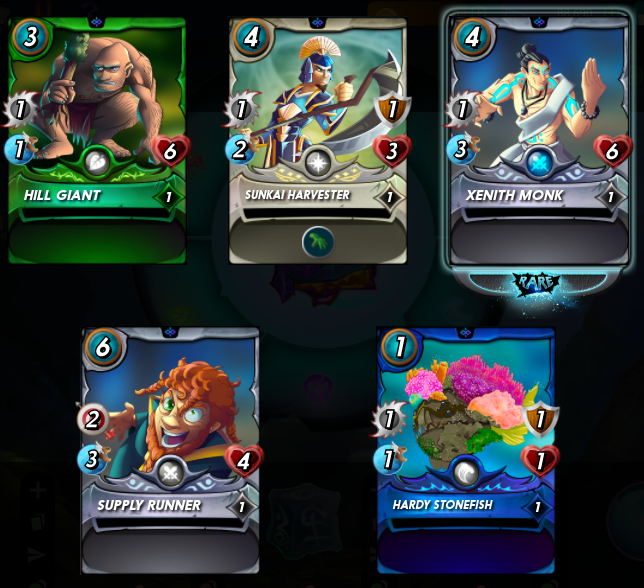 Pack 15:
Again, only one rare card in this pack, but it's a cool one. Like I mentioned, I will enjoy playing with a magic attack Earth splinter deck in the near future, and this card will be my main tank.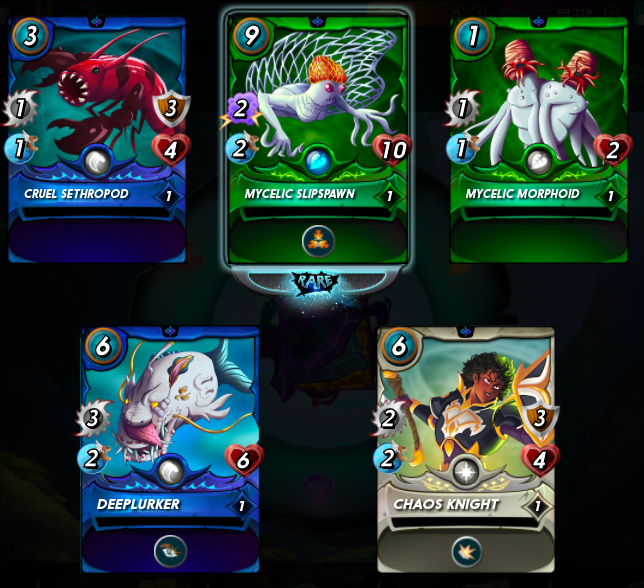 Pack 16, the last pack we are opening today:
Another possible tank monster – this one is from the Water splinter. You don't want to make an encounter with a Demonshark, when taking a swim in the ocean!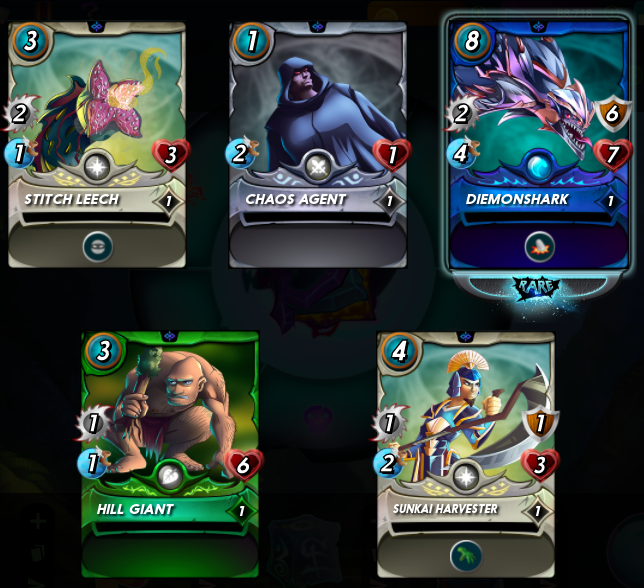 Sorry folks. No legendaries or gold today... Your upvote and comment is worth more than gold foil cards to me, though. Please support this humble Summoner with your upvote and leave a message below. I always appreciate your support and feedback! Have an awesome Saturday, everyone!