I like passive investing in Splinterlands because it has the best(not one of the best, it's literally the best) renting system in GameFi.
first, go to https://peakmonsters.com/
log into your account using hive keychain,
then, click my cards
here, you can see all the cards you own.
the cards you own can be rented out to other players and earn fees.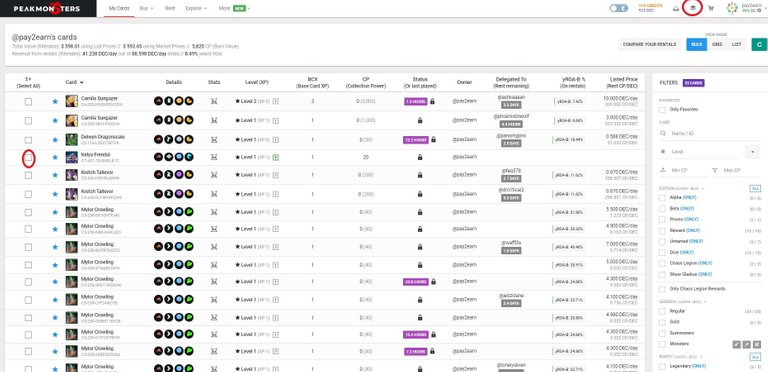 now, you wanna rent some cards out, for example, Kelya Frendul in my cards,
check the left box next to Kelya Frendul, then click the icon in the top right corner circle in red.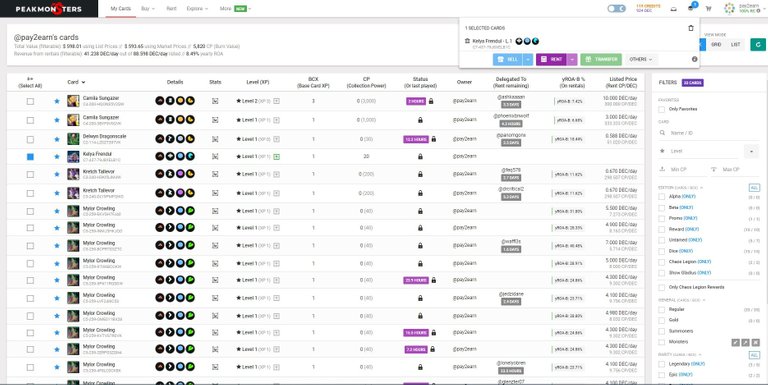 then, click RENT when a textbox comes out.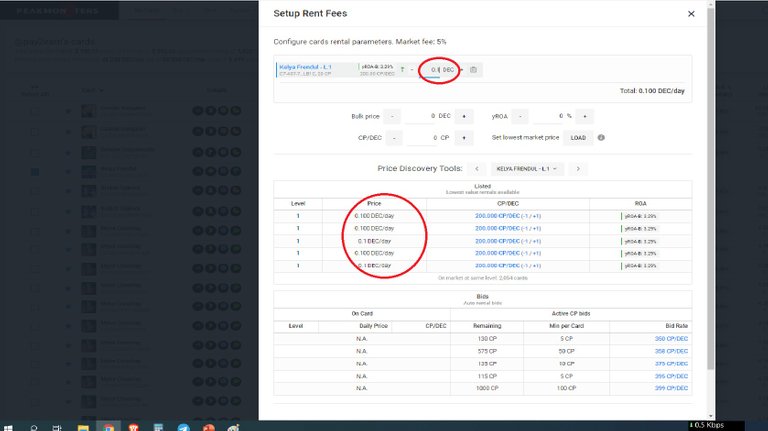 after that, you can see the setup rent fees with a price discovery tool which you can see the lowest prices offered by other players to rent.
If you wanna rent out you cards as quick as possible with a reasonable price, you can set the rent price to a little bit lower than the lowest offer in the market at the moment.
after you set up your price, then click confirm and wait for your cards to be rented out !
DISCLAIMER:
I am not a financial advisor. Do not take anything on this post as financial advice, ever. Do your own research. Consult a professional investment advisor before making any investment decisions!