hi players,
looking for great card investment but have no ideas?
then this POST is written for you.
dragon summoner cards are known to be a more stable investment than the monster cards and other summoners
why are the prices of dragon summoners more stable than other summoners?
its because the only summoners that can summon all of the monsters are the dragon summoners, so dragon summoners are special and rare.
so, in order to find the rarest cards out of the already special and rare dragon summoners, we look at the circulation number of the cards.
circulation number of a card is the number of cards owned by all the Splinterlands players.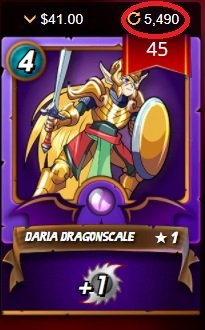 The number=5,490 which is circled by red is the circulation number of this card.
the smaller the circulation number is, the rarer is the card.
if the card is rare, its more possible that the price of the card is higher.
so, personally, i think the legendary dragon summoners are the best investment.
but their prices arent cheap.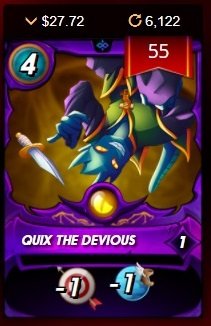 the cheapest legendary dragon summoner is QUIX THE DEVIOUS which is around $30 by the time I'm writing this article.
its cheap because the chaos legion pack sales is going on right now, the cards are still printing out, so the circulation number will keep increasing until all the chaos legion card packs have been opened.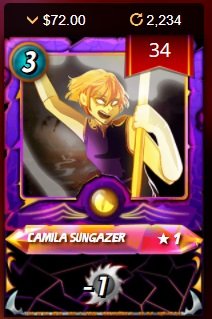 the second cheapest is CAMILA SUNGAZER which is $72 and has a circulation number of nearly 2,300.
it's actually very cheap and it's worth putting money in this card because the circulation number is quite low.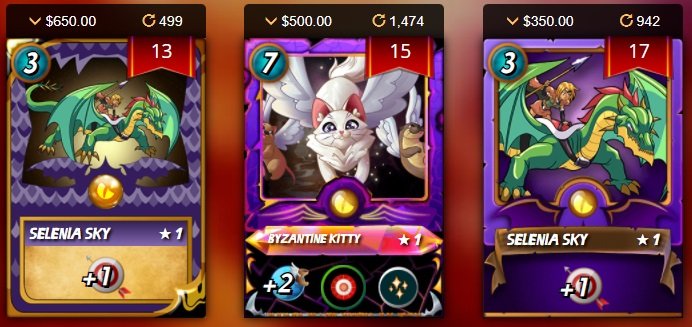 the prices of these3 legendary cards are between $350 to $650 which are a lot more expensive than CAMILA SUNGAZER and QUIX THE DEVIOUS but they are still affordable. you can invest in these cards if you have extra cash.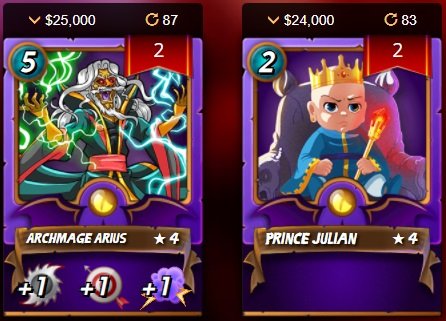 the above two legendary dragon summoners are almost the most expensive cards in Splinterlands.
these two cards are for hardcore Splinterlands card collectors.
If you want to invest in these two cards, you have to remember these cards are very illiquid which means you may not be able to sell them for cash quickly.
DISCLAIMER:
I am not a financial advisor. Do not take anything on this post as financial advice, ever. Do your own research. Consult a professional investment advisor before making any investment decisions!