My Splinterlands journey continues, and I find my track again. Took a while to adapt to the new mechanics and integrate the new cards but I am back again to Silver III. Got the rank just 2 hours before the end of the season, with an outstanding 8 wins streak! It's nice hanging out with the cool kids in the Silver League!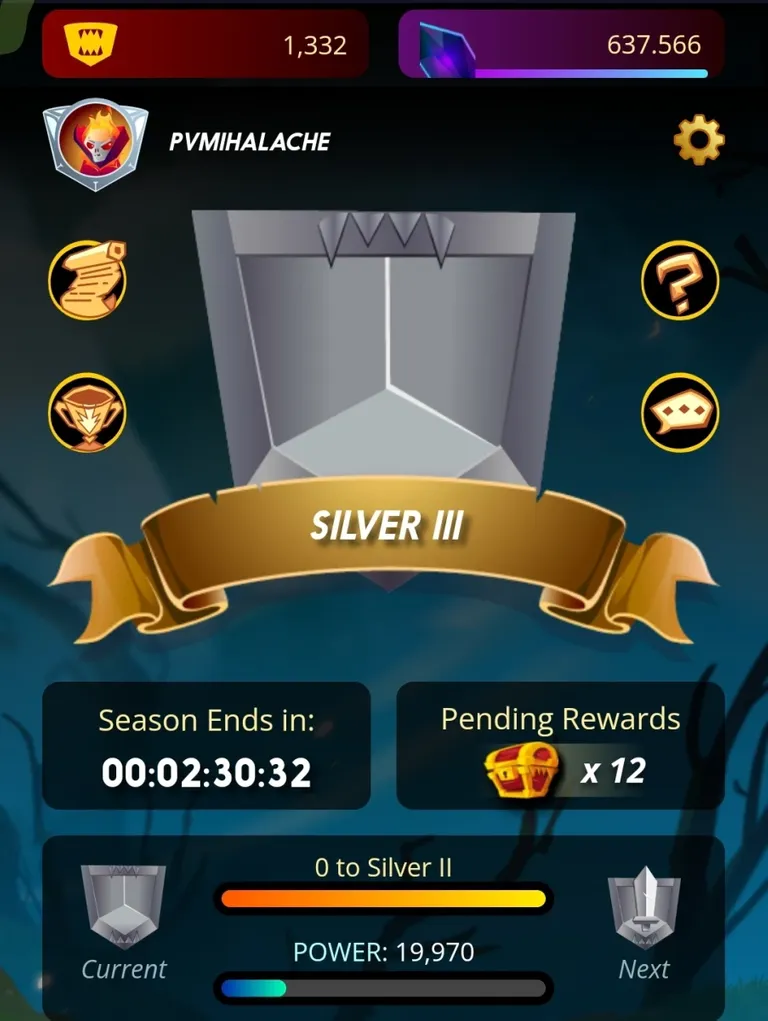 The new cards did help me to create better game mechanics, and I reached Silver III again. Before the Chaos Legion re-shuffle, I was struggling to reach even Bronze II. I am happy I unlocked a new league and will soon open 12 loot chests. After 2 or 3 months in Bronze mediocrity ... it's Silver III baby!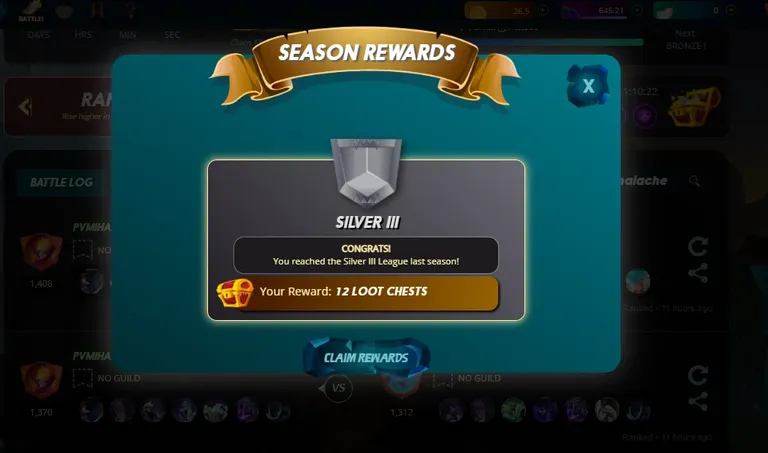 Not only 12 chests, but far better rewards then in the Bronze League. I got 867 Dark Energy Crystals, one Legendary Potion and 6 cards. The rarity of the cards was above average, with a gold foil Pelacor Deceiver, 2 Rare Crystalsmiths, Epic Djinn Chwala and Epic Djinn Renova! Feels like an early birthday present!
The Silver III status has more benefits, as every daily quest will reward two loot chests. Completed the quest twice before the reset, and enjoyed double rewards and the rare Naga Assassin.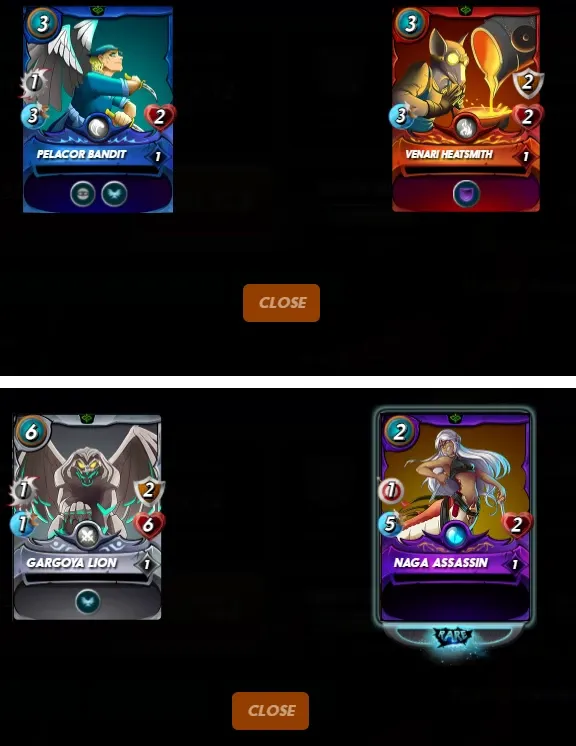 New season and got to Silver III again! New rewards cards were added, and got myself a Blood Maker and a Ever-Hungry Skull. Blending cards and DEC as a basic reward, and one Legendary Potion to top up.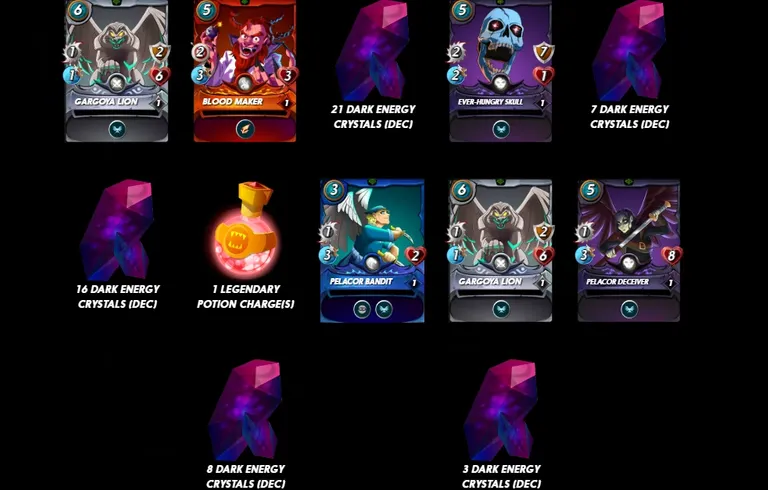 I swapped some random tokens and got some $DEC to top up my deck even more. I used it to buy the cheapest cards on the market and upgrade the most used cards. Got most of my favorite monsters to level 3 and bought some new "pawns".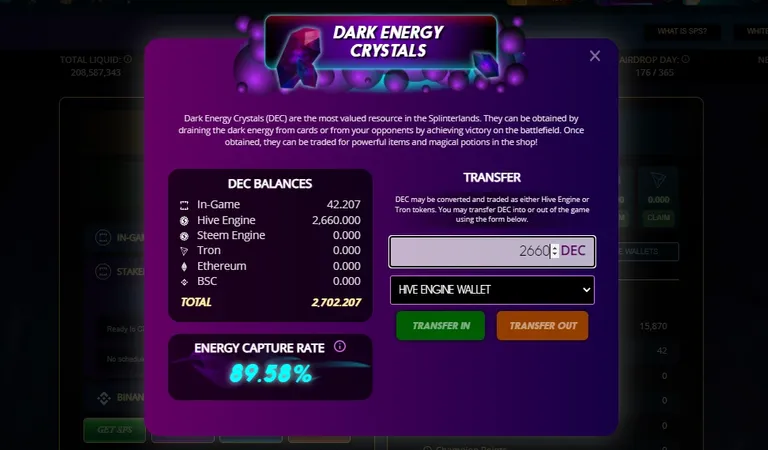 Funny things happen in Splinterlands, like battling two different opponents with the same line-up. Small battle with only 12 mana cap, and identical set-up for both me and my opponent in both battles.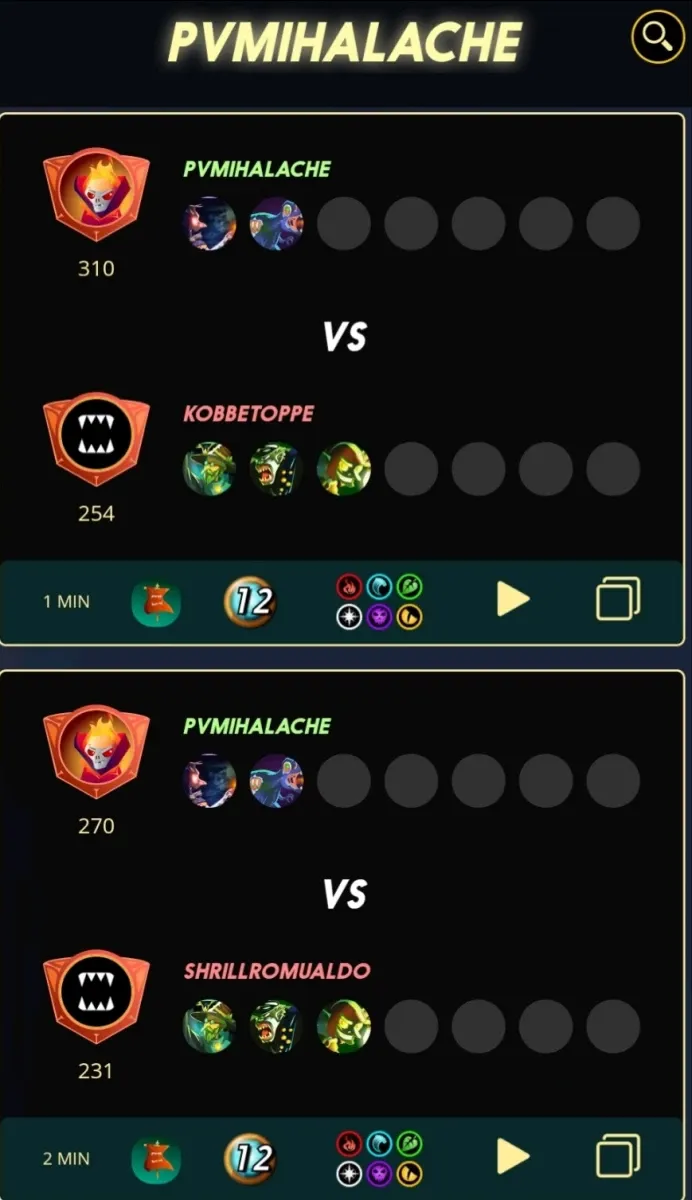 It's not odd until it happened again! Same battle rules, same set-up for both me and my opponents. I don't know the algorithm but the odds are probably impossible... but it still happened.... TWICE! Have you seen this before?
I find this funny, maybe it's not! The new Jurassic Park trailer played while I was battling a guy with two dinosaurs in his team, while I had the Undead Rexx as my tank. The odds of this? Splinterlands keeps surprising me!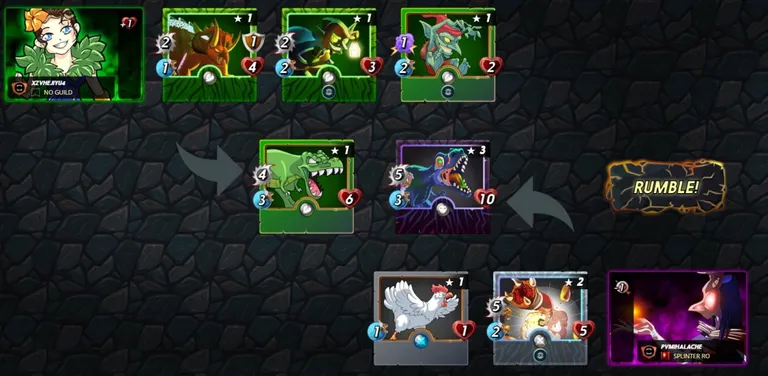 April was a good month, and hopefully May will be even better. I got 48 reward chest, 890 DEC, 277 credits, potions and 19 cards. Djinn Chwala and Djinn Renova as treats, the amazing Lava Launcher, and many blending cards.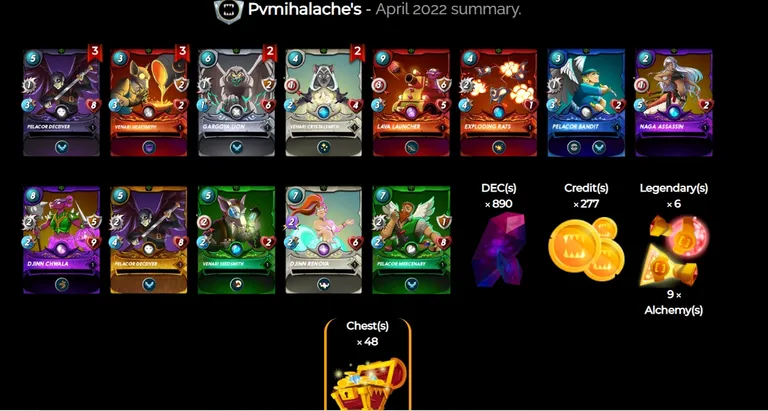 I will conclude this with with the $SPS airdrop, going towards the last days of distribution. It's unbelievable how quick a year goes, and how quick a token can lose value. Have 952 SPS in the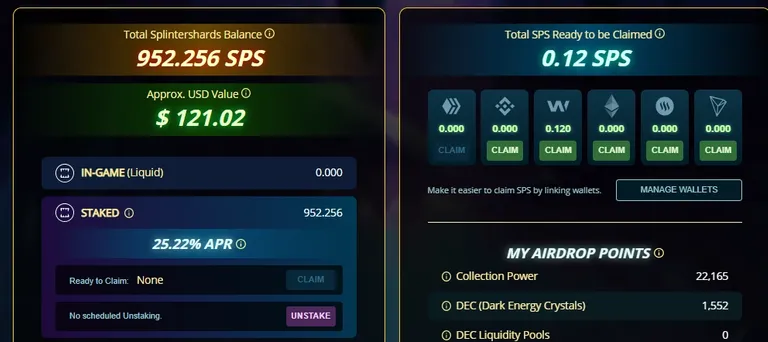 Residual Income:
DeFi bounty at CakeDeFi with $30 DFI for new users
The fountains: PipeFlare ZCash, GlobalHive ZCash & Get.ZEN