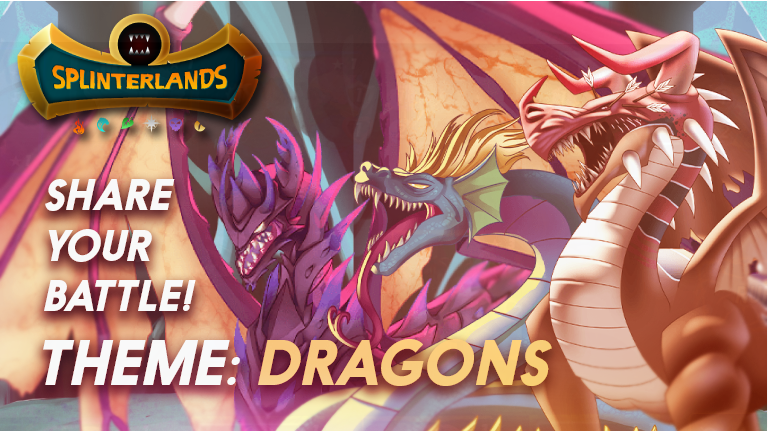 Hey there good evening party people! For tonight I would like to share my battle today with my dragon splinter! I like Quix The Devious I believe he is slept on! In Silver 1 yesterday I went on a nice 5 win streak using him! In this match my high hp monsters won the day absorbing damage letting my magic from the backline blast through his tanks armor. WATCH BATTLE WITH LINK BELOW!

https://splinterlands.com/?p=battle&id=sl_a512c74968a46640e9e99a1792ad4cdf


Lets just take a moment to admire this artwork..I wouldnt mess with Quix

QUIX DOES HAVE LESS TOTAL COLLECTION POWER THEN THE OTHER LEGENDARY DRAGON SUMMONERS BUT THE VALUE DIFFERENCE IS PHENOMENAL AT THE MOMENT! YOU CAN GET QUIX MAXED OUT FOR AROUND $300, COMPARE THAT TO THE CAMILLA SUNGAZER WHICH IS ALMOST TWO TIMES THE PRICE BUYING A MAXED ONE WOULD COST $516 ACCORDING TO THE CURRENT LOWEST PRICE PER BCX..AND KEEP IN MIND THE QUIX HAS TWO STATUS DEBUFFS AND WILL MOST LIKELY BE PRICED HIGHER THEN CAMILLA IN MY OPINION EVEN THOUGH QUIX HAS HALF THE COLLECTION POWER OF CAMILLA.