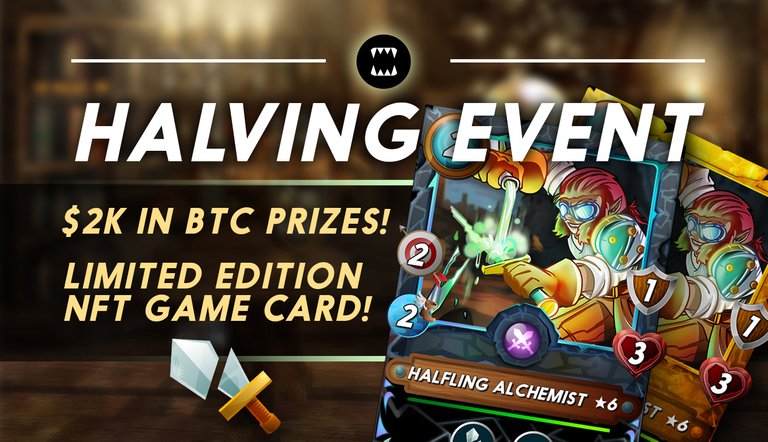 The Bitcoin Halving is now just over ONE WEEK away, and to celebrate, Splinterlands is having a special promotion that starts TOMORROW - Monday, May 4th around 9 - 10 AM ET (13:00 - 14:00 UTC)!
You can read more about the promotion and the new Halfling Alchemist card in the initial announcement post here: Splinterlands Halving Promotion
Halfling Alchemist Update

After a good deal of play-testing and community feedback we have decided to amend the new Halving ability used by the Halfling Alchemist to only work when the Monster with the ability hits a target, and not when the Monster with the ability is hit itself. The ability description will now read:
Halving - Whenever an enemy is hit by a Monster with the Halving ability, their attack stat (Melee, Ranged, and/or Magic) is cut in half, rounded down.
To compensate a bit for the ability nerf, we've given him 1 point of Armor at all levels to help him stay in the fight a bit longer and get the chance to use his Halving ability on more enemy Monsters!
How to Get the Halfling Alchemist
Once the promotion starts, players will receive one Halfling Alchemist card for each 5 Untamed edition booster packs purchased in the shop until 10,000 of the total 12,000 Halfling Alchemist cards are given out. There is a 2% chance that each card will be a Gold Foil version, so the more packs you buy the more chances you have at getting a super-rare Gold Foil Halfling Alchemist!
Bonus packs for large purchases count as well, so if you purchase 500 packs and receive 75 bonus packs then you will receive 115 Halfling Alchemist cards!
Please note that 5 or more packs must be purchased in a single transaction to be eligible to receive Halfling Alchemist promo cards. Making a purchase of 2 packs and then another, separate purchase of 3 packs will not count.
The other 2,000 Halfling Alchemist cards will be randomly airdropped to active players over the course of about 2 weeks! Approximately 140 cards will be airdropped per day for 14 days to random accounts that played 5 or more battles on that day. Please note that only players that play through the official Splinterlands game website will be eligible to receive the airdrops.
Just as with the cards given out for buying packs, each airdropped Halfling Alchemist card will have a 2% chance of being a Gold Foil version, so make sure you play each day during the promotion to get your chance at as many airdrops as possible!
Tournaments
Don't forget that we will also be running tournaments to celebrate the Halving with $2,000 of BTC prizes available to be won! Once the promotion goes live you will have the ability to link a BTC wallet address in the game, so be sure to do that in order to be eligible to participate and receive your winnings.
The tournaments are planned to occur on May 9th, 10th, 16th, and 17th. Times are TBD so please stay tuned for further announcements about those.

Stay tuned for more updates from the Splinterlands!
Website | Blog | Discord | Telegram | Shop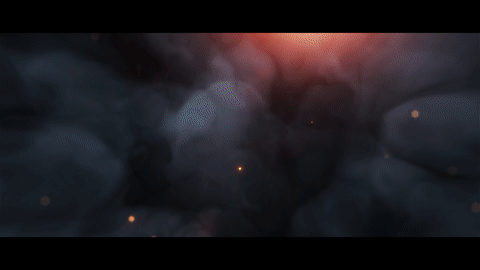 NOTE: All rewards from this post will go to @steem.dao (the Hive Development Fund account) to support the development of the Hive platform