TL;DR
Splinterlands has joined Polypixels as a featured advertising partner.
Polypixels is giving away 7 Pixels to 5 of our DYGYCON Sponsors.
It's not too late to become a booth sponsor of DYGYCON 4.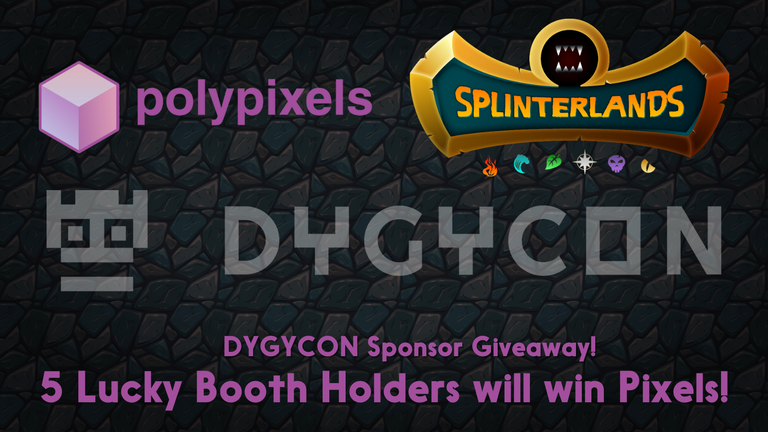 ---
It was announced a few weeks ago that Splinterlands has teamed up with Polypixels, a new blockchain advertising program inspired by the Million Dollar Homepage from the early 2000s.
Splinterlands recognized the value of adding blockchain-backed ownership and web3 functionality into such an idea right away, and we joined up with Polypixels as a featured advertising partner. This program is built on Polygon (formerly Matic Network), Ethereum's "internet of blockchains," the most popular and fastest growing ETH scaling solution in existence.
How it Works
Companies and projects purchase pixels on the wall - The pixels are limited in total supply, and they are sold in different sizes of groupings for different levels of partnership.
Money received for pixels is applied to low risk yield-producing smart contracts
All funds earned through Polypixels yield farming create the shared advertising budget for pixel-owning projects - The greater the yield, the greater the advertising budget.
Partnering projects are advertised through Polypixels' growing list of influencers, media outlets and blockchain advertising platforms - Polypixels is working with advertisers hand-picked for the most effective reach in blockchain, NFTs, play-to-earn gaming, defi and crypto. As the Polypixels wall grows, so does this network.
Once the wall is full (3339 Polypixels), every pixel will become fully transferable - This allows partner projects to take advantage of the new advertising model in a low-commitment way, knowing that their pixels are owned assets that can be resold in the future as the industry continues to grow.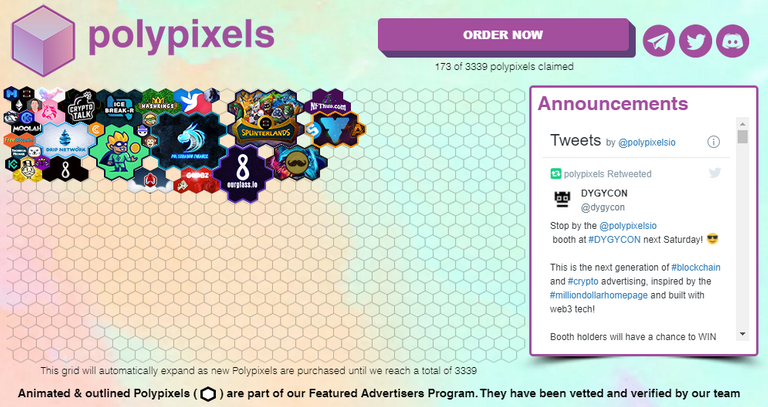 Who's Behind Polypixels?
Polypixels was created by marketing visionary and long-time Splinterlands player AJ Brockman (@abrockman). AJ is also one of the forces behind the Monster-Curator initiative, which rewards creators of Splinterlands content with the largest SPT upvotes in the community on a daily basis. AJ is joined in both projects by @flauwy, who has also been one of Splinterlands' greatest supporters since the very beginning. It's great to be able to tap into our own dedicated community for partnerships and resources like this one!
---
Polypixels and DYGYCON
Of course, we couldn't partner up with Polypixels without also getting them involved with DYGYCON 4, our big event coming up this weekend (Saturday, July 17th - 2-5pm EST). We built DYGYCON to make connections in the space; we know there are a lot of great connections there for Polypixels, and there are plenty of other projects at DYGYCON who will benefit from ownership of pixels on the Polypixels wall.
A Sponsor Giveaway
Since Polypixels is an advertising platform, they have decided to run a giveaway not to the guests of DYGYCON, but to the sponsors! Five of our sponsors will be randomly chosen to win Polypixels. 4 will each receive 1 Polypixel, and 1 grand prize winner will receive a 3-Pixel Cluster.
Winners will also have the opportunity to upgrade the size of their Polypixels, as there is still plenty of real estate on the Polypixels wall.

---
If you'd like to become a DYGYCON sponsor and get set up with a booth, it's cheaper and easier than you may think. Just send an email to [email protected] by the end of the day on Wednesday July 14th if you'd like to know more!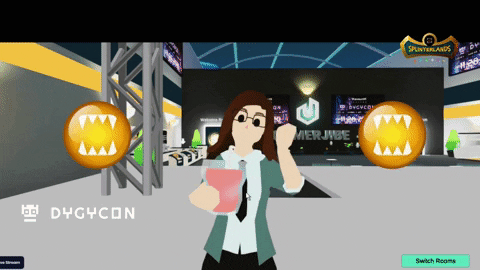 | SPLINTERLANDS.COM | SPLINTERSHARDS (SPS) | BLOG | DISCORD | TELEGRAM |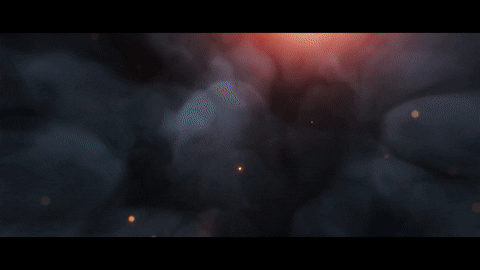 Rewards for this post are burned.🔥