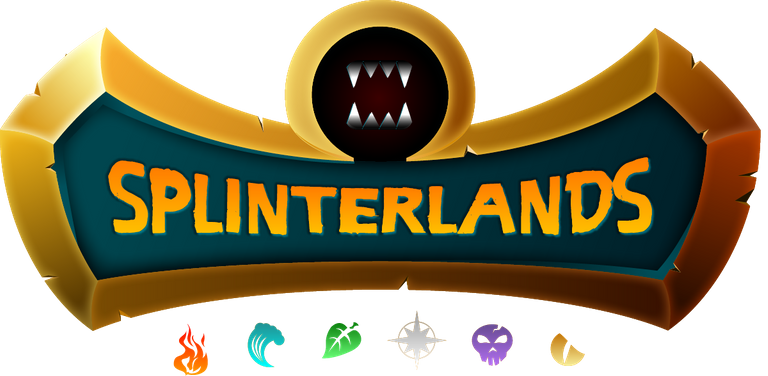 The Splinterlands team has been slowly expanding over the past 6 months or so with the goal of delivering a lot more higher quality updates and features more quickly going forward. It takes time for the effects of new people being added to the team to manifest in the product, but I think we're at the point where players are going to start noticing an increase in updates and new releases.
Process & Planning
The typical process that we follow when adding new features or making changes to the game is the following:
Determine what features or updates we want to build taking into account difficulty and expected results towards meeting our high-level goals
Design the feature or update including how it should work, how it may affect the game economy, and visual/UI designs
Implement the back-end portions of the feature or update
Test the back-end code using scripts and fix any bugs
Implement the UI changes to the website (and now into the mobile web app as well) and put on the test/qa site
Test the UI changes and fix any bugs
Initial release
Fix any bugs that were not caught in testing
Step 7 is where players will start noticing changes to the site. We're at steps 4 - 7 on several updates and features simultaneously right now so players can expect to see new functionality appearing on a regular basis as these projects near completion.
We are also taking a longer term growth perspective with what we're working on now than we have in the past. We're working on putting many building blocks in place that, together, have the potential to lead to some significant growth in the latter part of 2020 and beyond. This focus will require some foresight and patience from our player base, but if we are successful then it's likely that everyone who has been involved and stuck around will benefit greatly.
Splinterlands.com
Before getting into the development updates, we are excited to report that we have just recently acquired the splinterlands.com domain name, which has been updated to point to the game website. While .io is definitely the hip new domain in the tech and blockchain industry, there are still a number of instances where people use .com just by force of habit, so it is important and helpful to have both names. Please note that both splinterlands.io and steemmonsters.com may still be used indefinitely and will all go to the exact same website, but going forward we will be updating our official website links to say splinterlands.com.
We want to send a big thank you to player @onefatindian who had originally registered the domain name and transferred it to us without asking for any type of remuneration! We are extremely appreciative of his generosity and support of the game, and thanked him by sending over a bunch of booster packs.
Tournament Allowed Card Updates
First on the list for development is some updates to the options for the types of cards that can be allowed in tournaments. Going forward, tournament creators will be allowed to choose any combination of card editions that are able to be used in the tournament. This is also separate from the card foil restrictions as well as the "No Legendaries" and "No Legendary Summoners" options, which leads to a huge number of different "allowed card" options that are now available.

Starting next week we plan to focus a significant number of the Splinterlands-sponsored tournaments on the Untamed edition as the "core" set in order to help boost the utility and desirability of the latest set, but we will also be making some new and interesting options for our Alpha edition card holders as well.
This change will be released today so that we can start making tournaments that utilize the new options starting next week. Existing tournaments should not be affected.
We also want to thank @cryptomancer, who joined the development team in January, for leading the development of this update! Upgrading this tournament creation system was a key part of unlocking Anytime Tournaments.
Anytime Tournaments
We expect that pretty much everyone will be excited to hear that @cryptomancer is now focusing on the "anytime" or "asynchronous" tournaments that we have been talking about for the better part of a year.
These tournaments will create all of the matches at once and allow players to submit their teams at any time over the course of a 24 hour period. We expect this will enable many more players to enter tournaments as they can participate whenever is convenient for them and do not have to be present and active for hours on end.
Having more players participating in tournaments will make them more attractive to sponsors and this new system will also serve as the basis for things like PvE boss fights and guild wars.
WAX Integration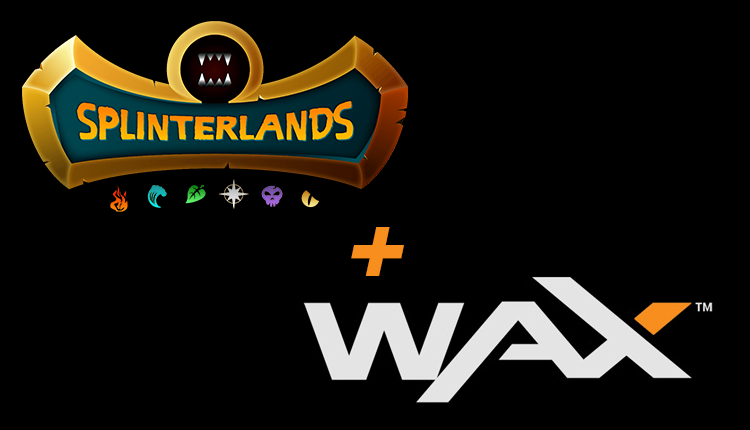 Also planned for release today is the first part of our integration with the WAX blockchain platform and token who are also behind the popular opskins.com digital asset marketplace. This will allow players to purchase booster packs, starter sets, and potions in the game using the WAX token, and also allow WAX/OpSkins users to register and log in to the game using their WAX All Access account.
We have been working on this integration in partnership with the WAX team, and will be working with them to promote the integration to their community and to promote WAX and OpSkins to our community as well.
You can read the original announcement of the partnership here: https://wax.io/blog/splinterlands-is-coming-to-wax
We also want to send a shoutout to team member @shacatan, who joined the development team towards the end of last year, for his work on the WAX integration.
Player Profile Updates / Achievements
In addition to the WAX integration, @shacatan has been working on updates to the player profile in the game which will lead into a new achievements system that we are planning to add in the near future.
One of the most fun parts about putting a lot of time and/or money into a game is the ability to personalize your profile or persona in the game and also to show off your achievements. To this end, we are working on adding in custom avatar images, the ability to change your account's display name, custom titles, and more to allow players many opportunities to customize their persona and show off their accomplishments.
This is a very involved project as it requires a redesign of many of the existing screens in the game to show all of the new player profile information and be able to fit names like "Archmage Yabanius the Untamed". You can get a preview of how some of these changes will look, such as the player avatar images, in the mobile app.
Mobile App
We also have a big update coming for the alpha version of the mobile app which we expect to be released in the next day or two. This update will fix a HUGE list of issues found and reported by the community. Once the bugs and issues have been worked out the mobile app development team will focus on adding in the missing features, starting with the shop which will include integration with various mobile crypto wallets.
While there is still a lot of work to be done on the mobile app, we are extremely excited about its potential to help market and grow the game. As a quick anecdote, when the game is demoed at crypto/blockchain conferences the first thing people typically do is pull it up on their phones, which has never been a great experience as the website is designed for desktop browsers.
The recent NFT.NYC conference was the first time we promoted the product at an event since the mobile app was available, and the difference was really amazing. At the dinner event the night before the conference, a number of people sitting at our table signed up through the mobile app and were actively battling, which is something we have never seen happen before.
Home Page
The amazing @nateaguila (who designs pretty much everything you see in the product) is currently working on a redesign for the game's home page both on desktop and mobile. This will include a separate view for users who are logged in to a game account vs those who are logged out, and will focus on marketing the product and converting new people who visit the site into active players.
Expansion
The addition of these new members to the team (plus some more who are focused on other areas of the business), has allowed us to start designing and planning the next major expansion to the game without slowing down development and progress in other areas.
We will be making a post that goes into much more detail about the planned expansion in the very near future, so please keep an eye out for that!
"Starter Card" Bug Fix
It has come to our attention that there is a bug where the back-end system is not properly checking the player's join date when determining which edition of "starter cards" are able to be used in battles. By "starter cards", we mean the set of Common and Rare Beta or Untamed cards that may be used in battles even if they are not actually owned by the player.
This means that players who are submitting teams outside of the Splinterlands website UI have been able to use both the Beta and Untamed edition starter cards when they should have only been able to use one set based on the date that they joined the game.
This issue will be fixed along with the Credits release which is currently scheduled for Monday, March 2nd, so please update your scripts / code accordingly or otherwise matches will be forfeited if invalid starter cards are submitted.
Players who use the Splinterlands website or mobile web app to play will not be affected by this change and can ignore this update.

Stay tuned for more updates from the Splinterlands!
Website | Blog | Discord | Telegram | Shop