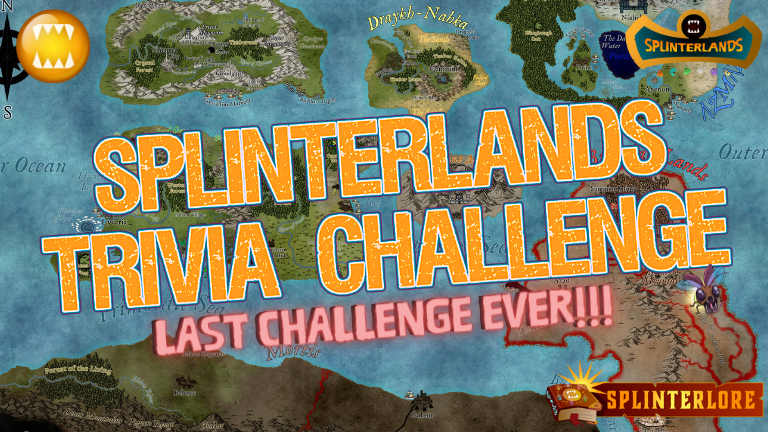 Note from Carrie: The time has come to retire this little challenge. But do not fear! I'm sure there will be other amazing things on the horizon! Plus, the Telegram Trivia Contest will still happen every other week so you'll have your chance to prove how much you know about Splinterlands.😎 Because this is the "Last Challenge Ever" I will make it a little harder (maybe) AND very likely end up giving everyone prizes! Yay! Thanks for always being awesome. 🥰-carrieallen
🤓The Challenge🤓
You MUST answer the following questions correctly in the comment section to enter the RANDOM DRAWING.

What is the Dinosaur Realm called?
What is the name of Magnor's spear?
How many living Royal Dragons are there?
Which ability sometimes prevents enemy monsters from being healed?
BONUS QUESTION: What is your favorite Splinterlands poem?

Also include a picture/gif of ANYTHING (safe for work, please).
Note: Entries sharing identical answers AND images will be disqualified. Everyone MUST USE A DIFFERENT PICTURE for their entry to count.
Deadline to enter: When this post pays out. I'll send prizes soon after! Keep on the lookout!
Prizes: Booster packs and maybe even cards!
Places to find answers
Good luck!

May 13th Answers & Winners!
If you traveled from Centuari Wood to the Elder Tree which continent (Splinter) would you be on?
Anumün, the Earth Splinter
How many different card editions are there?
This is a weird one... I didn't realize that Orb was changed to Promo...
So BONUS Pack to those who said 7 (which I think is the correct answer, even if the website doesn't show it at the top)
6: Alpha, Beta, Promo, Reward, Untamed, Dice, + Orb (now listed as 'Promo', though they were not promos)
What rating and how much power do you need to compete in Gold II?
2200 to 2499 Rating and 1,50,000 Accumulated Power


👉Those who remembered the Orbs!👈
You each win TWO Booster packs!
🌟 oivas 🌟 tingletangle 🌟 hansgans 🌟 koition 🌟
👉Quick Draw Winners!👈
You each win TWO Booster packs!
🌟 giemo 🌟 lealharold 🌟 yameen 🌟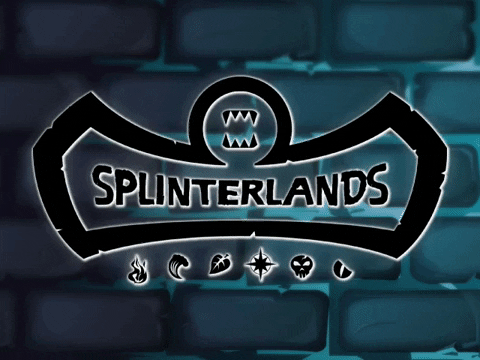 RANDOM WINNERS
🌟 blog-beginner🌟 elricmoonslayer 🌟 pardinus 🌟 statico 🌟theums 🌟
🌟 polessins 🌟 cryptoniusrex 🌟 alex-hm 🌟 hive-world 🌟 mightyrocklee 🌟
🌟 photosnap 🌟 fwxiii 🌟 brunyson 🌟 bong1011 🌟 handtalk5 🌟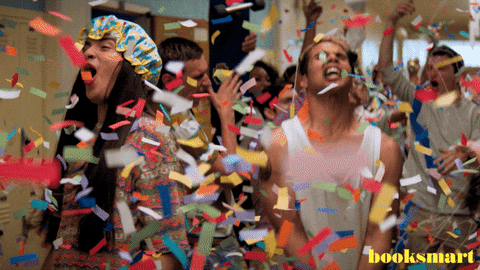 Reminder: On off weeks you can win more Booster Packs in the Live Telegram Trivia Contest!

| SPLINTERLANDS.COM | SPLINTERLORE | BLOG | DISCORD | TELEGRAM |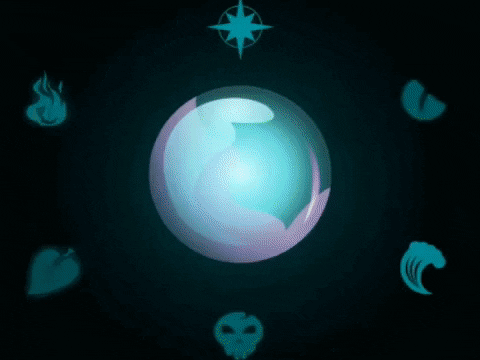 Rewards for this post go to the author.