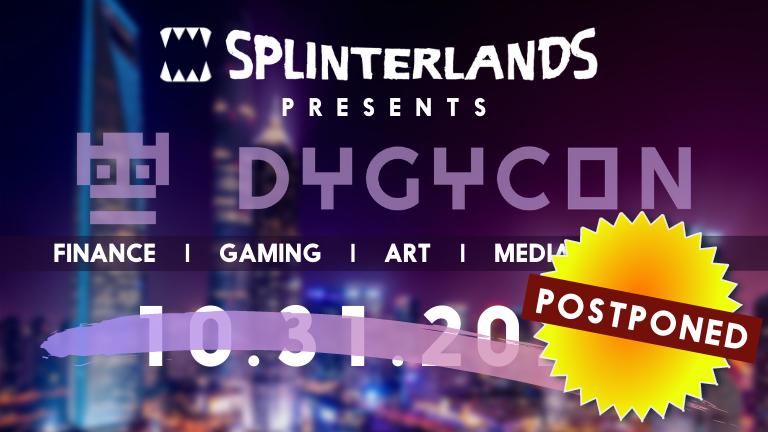 Due to unexpected delays in the construction of the virtual Expo that will host the monthly DYGYCON event, DYGYCON has been postponed.
With all the exciting things happening lately in the Splintersphere, we are not surprised that a virtual event of this magnitude could not be thoroughly planned and executed in such a short time. It is our hope that this event will deliver value to not only attendees, but companies and friends of Splinterlands looking for the most from their marketing dollars. We will make certain that when the first DYGYCON happens (TBD) it will be an unforgettable experience, everything we have envisioned and more.
Ideas and visions are not always limited by reality, but technical development is. Sometimes our ideas move much faster than our current technical capabilities allow. We are working closely with Gamerjibe to craft DYGYCON and the Expo into a unique and customized experience that everyone can enjoy.
We look forward now to bringing you the inaugural DYGYCON event before the end of 2020.
We are currently looking for participation in several areas of DYGYCON planning, so please fill out one of these forms or email [email protected] with specific questions.
Sales - Interested in helping fill up booths in the virtual convention hall? We're looking for a dedicated few to help us do this! Apply here: https://forms.gle/KqPiMqHL6AoE3DMC7
Artist Whitelist - This form will help us know you're who you say you are. We'll be reaching out to feature artists and include them in our NFT Auction House! https://forms.gle/LuAfP6a3sv9N51nm8
General Interest - Interested in helping out but don't know exactly where you'll fit in? Or do you just want to stay up to date on all things Dygycon? Fill out this simple capture form to let us know! https://forms.gle/576SZkqGNB9j1oJLA
We cannot wait to bring the world a new kind of supercharged virtual event, but we can wait as long as necessary to make sure it's awesome. Thank you for your support, and we'll see you on the battlefield.

| SPLINTERLANDS.COM | SPLINTERLORE | BLOG | DISCORD | TELEGRAM |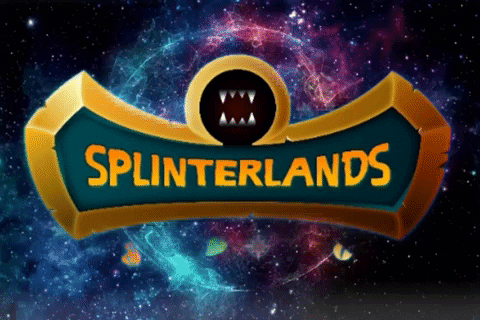 Rewards for this post are burned.🔥