Steem Monsters released an update today aimed at preventing people from begging for multiple starter packs in the social media channels and selling off the cards essentially farming new player acquisition for small gains. That was an annoying problem and I'm glad they fixed it, but it came with an interesting side effect that should be of interest to anyone who gave up the game and sold off their cards over the winter: every account that has ever had a starter pack now has a set of the new cards in it.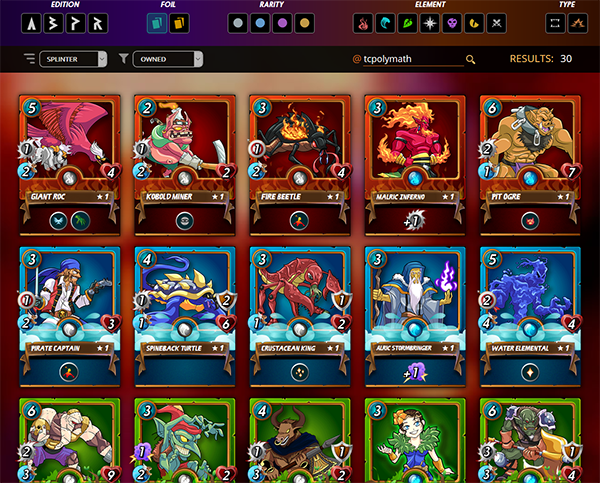 It's basically the same as a Beta starter pack, except that these cards can't be gifted, sold, or burned. They're only there to play with. But they do give daily quest credit, and they do earn DEC when they win battles. Hopefully some of the people who left the game over the winter will come back and try it in the new world of DEC and see what's happened in the last months. Maybe a few will even decide to start again.
If you're one of those people, all you have to do is log into the site and play with your new cards, so why not give it a shot? If nothing else earn a couple of DEC and a reward card or two in a daily quest.