One of the coolest part of the new Chaos Legion packs coming out is the airdrop cards we'll be getting.
The first one that has been announced is named Doctor Blight and it has some amazing artwork.
But is the artwork all it has going for it?
Will you be able to use it in battles?
Will it even be worth anything?
Yes. Yes. and Yes!
This going to be one amazing card, and we don't even know how it fits into the broader play that comes with other Chaos Legion cards.
Gank made a great video on the details and I posted it on our YouTube channel. Check it out.
Here is a picture of the Doctor Blight in all of this glory. Look at all of those abilities.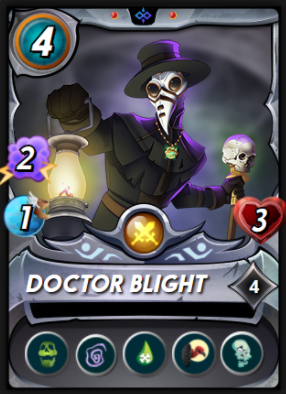 This card is going to be awesome, and I can't wait to start opening packs!
Gank and I will be opening 1,000 packs live on Twitch on Dec. 8th. Stay tuned for more info.