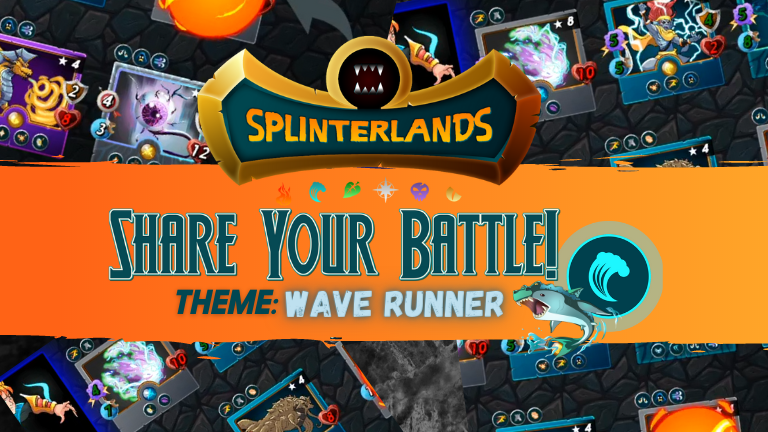 For this week, the featured monster is WAVE RUNNER, a water monster. I do not own this card, so I need to rent for it at Level 1.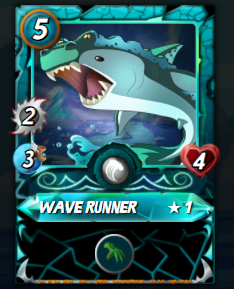 Lineup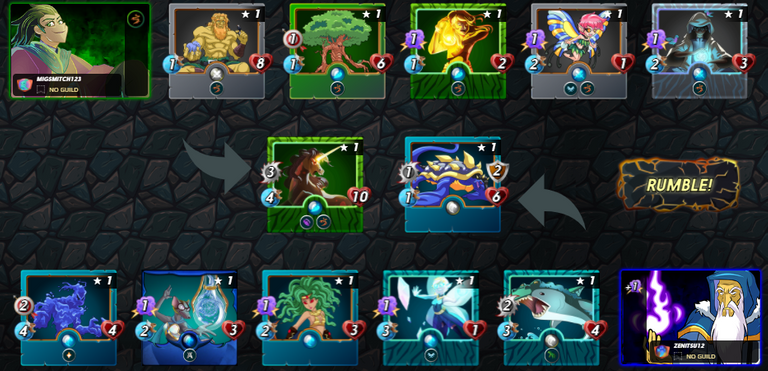 Summoner:
Alric Stormbringer - All friendly Magic Attack Monsters have +1 Magic Attack
Monsters:
Spineback Turtle - a good tank with 2 armor and 6 health, even though it has only 1 damage and 1 speed
Wave Runner - The STAR of this post is at second position, because of its REACH ability.
Ice Pixie - For damage and Flying ability
Medusa - Deals 2 Magic damage, if there is no debuff from the opponent
Venari Wavesmith - Protect allied monsters. Wave Runner and other monsters became more tanky with the addition of 2 armor. (Venari Wavesmith Spammer 🙌😂😂)
Water elemental - Range, Heal, and Protect Venari Wavesmith
Wave Runner about to be killed by Khmer Princess. Run, Wave Runner, Run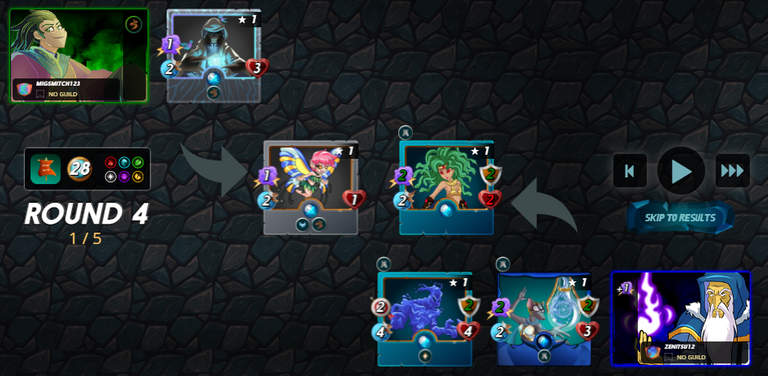 Last and Winning Round
My strategy was succcessful, despite the fact that the enemy used Mylor Crowling as the Summoner, a counter against Wave Runner and other Melee monsters. Also, the opponent used Unicorn Mustang, which has a Void ability reducing the damage of my magic monsters. I was lucky that the enemy did not use monster/s with Magic reflect or Silence; otherwise, the result would have been different.
I want to try Wave Runner at higher league with higher level and better tank, like The Kraken, Frost Giant, or Sea Monster, and monsters with higher damage and health.
I like the Wave Runner, because of its reach ability and decent attack, speed, and health.
You still have time to create your weekly challenge and don't forget to share it to other Social Media Site.
Link for the battle: Wave Runner
Referral Link: Splinterlands