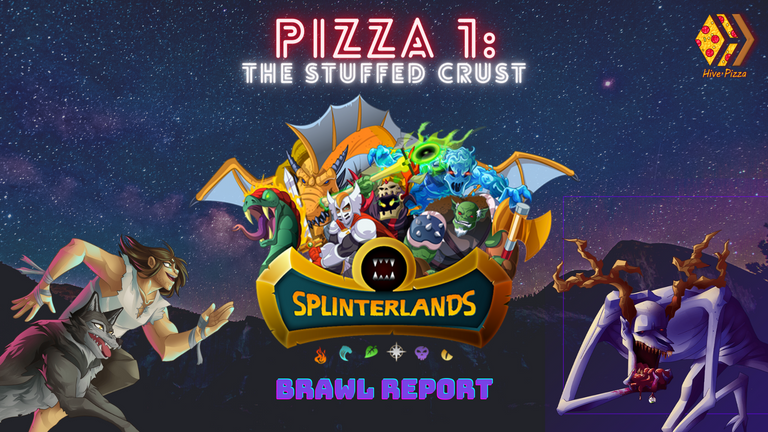 Thanks for stopping by to check out my Brawl Report, representing @hive.pizza and Pizza 1: The Stuffed Crust. Hope you all had a wonderful holiday season and a very Happy New Year.
Speaking of the holiday season, thanks in large part to Splinterlands' Winter Sale, another 1M packs have been sold, and that means yet another Legendary Summoner has been released. I wasn't able to continue my streak of GF Legendary Summoners, but I did take home at least 1 Regular version. So without further ado, I present the newest Legendary Earth Summoner, Immortalis: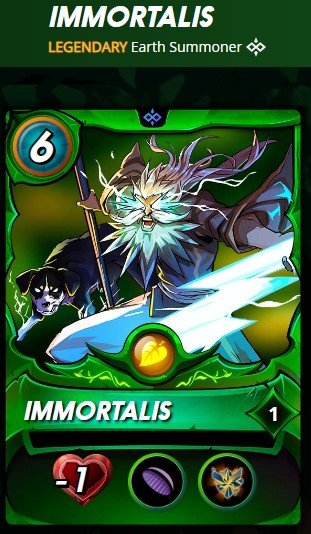 Now my immediate first thought when I saw this summoner was, "Damn, this guy looks badass". My second thought was he is a beefed up version of Thaddius Brood, a summoner that, in my experience, is used a lot in the lower leagues, especially Bronze. Let's explore this...
Thaddius Brood is a 4 mana Rare Summoner from Chaos Legion. It's abilities include -1 HP and -1 Magic. Immortalis at 6 mana, gives also gives you -1 HP and provides VOID, which halves Magic damage. Void itself is a slight boost over Thaddius' reduced Magic Attack, but then on top of that, Immortalis provides shatter, which completely destroys a target's shield. It'll be interesting to see if/how Immortalis might change the use of Thaddius Brood in Bronze, though I think he'll have a greater affect in Silver given the greater number of higher mana battles in the higher leagues.
As with everything, time will tell. Now let's get to this weeks brawl report where I tackle the Bronze GF fray for the 3rd time...

Battle #1 - Win
Ruleset - Opponent Fled

A win is a win is a win. Not good for the Spirit Animals Guild to give up a free win without putting up a fight.

Battle #2 - Win
Ruleset - Earthquake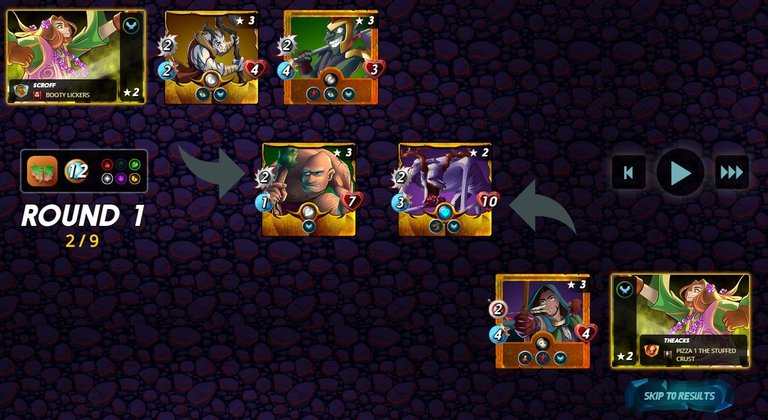 Same summoner, built specifically for this Ruleset, but very different strategies. Their 2 opportunity monsters quickly take out my Gladiator, Whistling Damon, in the first round. However, Cursed Windeku easily picks up the slack and it's thorns ability shreds my opponent. This is over in Round 3.

Battle #3 - Win
Ruleset - Opponent Fled

A 2nd opponent flees the battle, this time at the guild Full Counter's expense. What more can I say? Don't miss entering your battles! You're better off giving yourself and your guild a fighting chance that giving your opponent an easy forfeit win.

Battle #4 - Win
Ruleset - Equalizer / Spreading Fury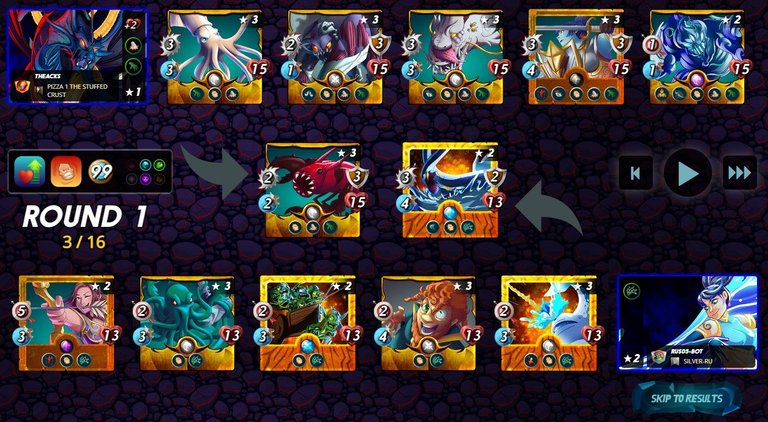 It starts off looking grim. My oppenent plays Serpent of Eld who really gets beefed up with Equalizer. Then the speed skyrockets as soon as it takes some damage, which combined with Dodge, makes for a very difficult target to hit. Fortunately, I'm able to finally land enough hits, allowing Possibilus to shine. The +2 HP adds to my already beefy monsters, then trample allows me to dish out extra damage when I kill each of my opponents fighters. The extra attacks let's me win this one in 8 Rounds.

Battle #5 - Loss
Ruleset - Counterspell / Odd Ones Out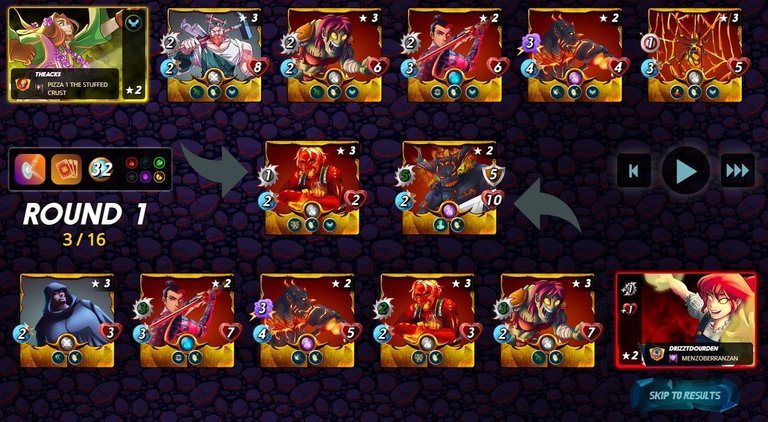 I don't yet have a full deck of GF cards and throwing in a ruleset that eliminates half my options like Odd Ones Out or Even Stevens really makes things tough. I though by playing Brighton Bloom, I could balance out my eclectic lineup by causing some extra misses. This didn't work out as I had planned resulting in my 4th Round loss.

Battle #6 - Win
Ruleset - Stampede / Briar Patch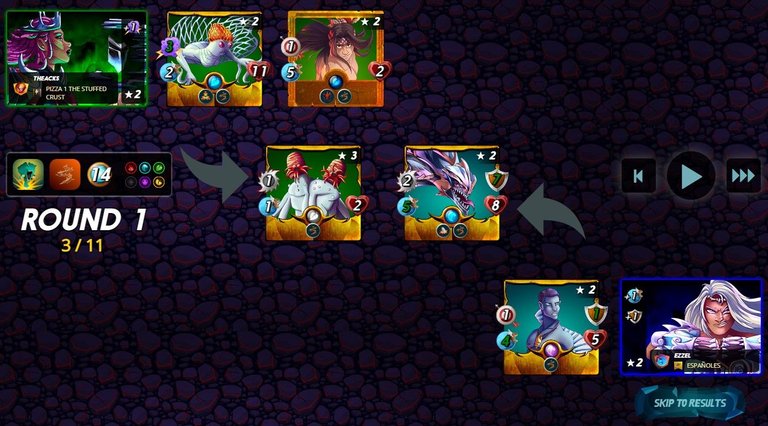 With Briar Patch in play, I really wanted to avoid melee attackers, especially with the low mana limiting how "tanky" I could get. My opponent, on the other hand, embraced the Stampede side of things and braced for some pain for Diemonshark. As anticipated, however, the extra attack when Trample activated, only brought more damage to itself, while my Mycelic Slipspawn ate away it's health. This was over in 4 Rounds.

I'm extremely happy with finishing 5-1. I didn't anticipate doing so well yet in the Gold Foil frays just yet. And of course I got a couple of extra wins from opponents fleeing, but it looks like I'll be hanging around this fray for a little while.
If you or someone you know is looking to join us in the Pizza Guilds, we are looking for active members. Come check us out on discord (link below) and we'd be happy to talk about adding you to one of our 6 guilds.
In the meantime check out some other Pizza guild Brawl Reports:
PIZZA 1 - The Stuffed Crust
@kqaosphreak - Brawl Report #63 Social Media Challenge, Grabbing for that Pizza
@edskymiguel - PIZZA 1 The Stuffed Crust - BRAWL Report
@fletcher12314 - Fifth Brawl Report in PIZZA 1 The Stuffed Crust
PIZZA 2 - The Deep Dish
@shauner - Shauner's 48th Splinterlands Brawl Report - PIZZA 2 The Deep Dish Guild
@relf87 - Guild Brawls With Pizza 2 - RECORD 8 OUT OF 8 WINS!
@blitzzzz - Splinterlands & PIZZA Brawl Report : My 67th Brawl Report PIZZA 2 The Deep Dish Guild
@vaynard86 - Social Media Challenge: Splinterlands Weekly (Dec 30 - Jan 05) + Brawl Report
PIZZA 420 - The Calzones
@candnpg - Splinterlands — Social Media Challenge and Brawl Report
@bonehead752 - My Pizza 420 Brawl Report #5
@lucimorningstar - 420 The Calzones - The Pizza Gang Brawl Battle Report #03
@pulubengdugs - PIZZA 420 The Calzones Brawl Report # 1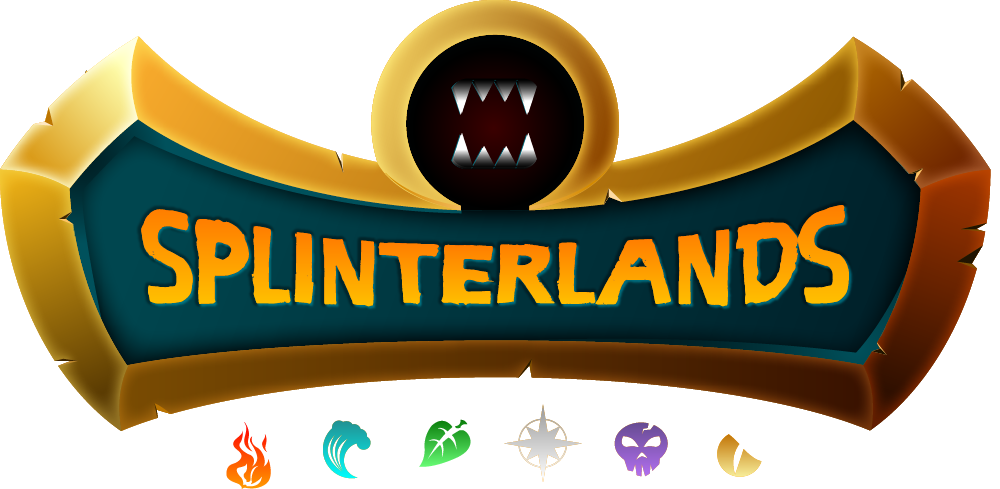 New to Splinterlands? Use my Referral Link here. After you purchase as Spellbook, I will send you 500 dec and delegate some cards to help you get started.
Splinterlands is a collectible card game using blockchain technology where your Summoners and Monsters (Splinters) participate in 1v1 battles.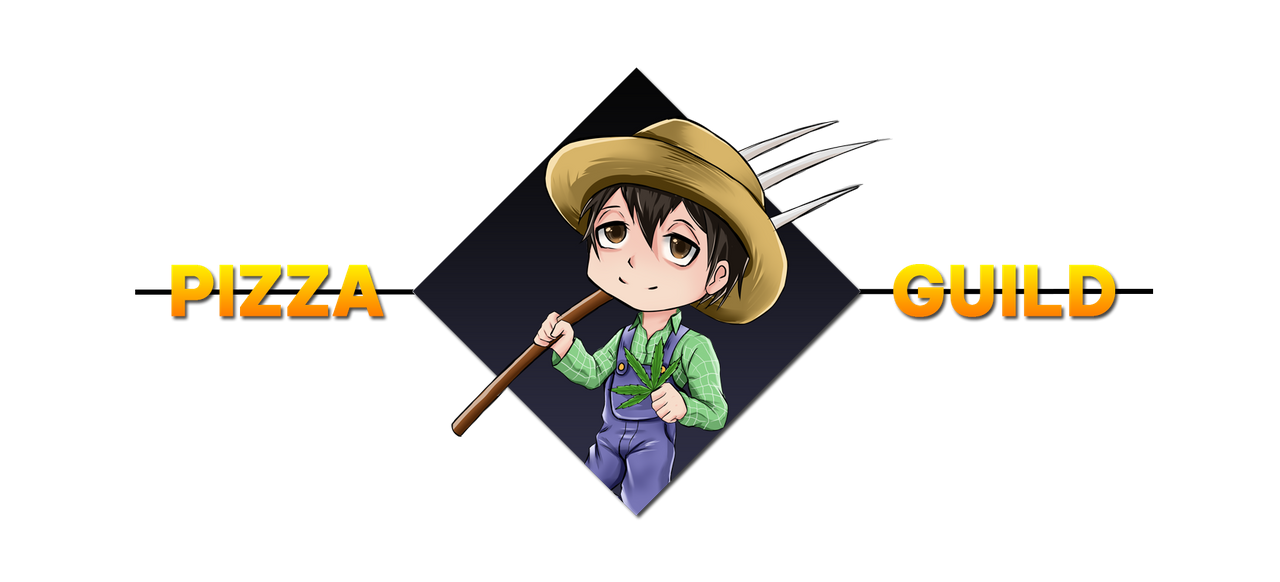 Join us on the
HIVE.PIZZA Discord
. You'll find a diverse community of gamers, musicians, artists, and crypto enthusiasts. There's weekly giveaways, competitions, trivia nights, and Scholarship Programs.