Getting used to the new design here on SplinterTalk, I found the NFT section. And guess what... they have launched a bunch of Splinterlands NFTs.
I personally... out side of Splinterlands... own thousands of NFTs.
VeVe
Autograph io
NBA Top Shot
OpenSea
Solanart
Wax
and on ad on...
But finding the Splinterlands NFTs and seeing the amazing platform that we have now on SplinterTalk, I think this is worth a serious look.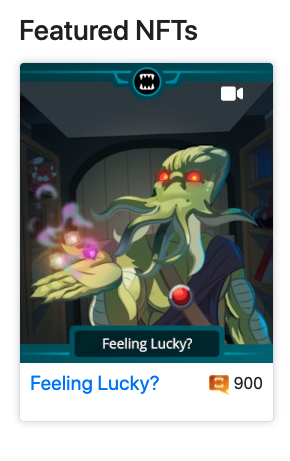 I have not done a lot of research yet, and I did buy two of the 900 SPT ones, but I want to learn more. If anyone knows of a good SPT Article on the topic, share a link. I'm going to go find out more, and figure out how to sell my Art through the space. I have sold NFT art through a few places, but lately on OpenSea. I want to support the Hive Blockchain and think it would be a lot of fun.
So that is my next project. Figure out more about the SplinterTalk NFTs, and explore putting my own art on sale. I think it would be awesome.
What are your thoughts? Are you all as excited as I am? Let me know in the comments.