Another great F1 race in Monza Italy. The home of Ferrari.
No way were they going to lose this race.
Vettel went backwards and looks like a beaten man.
Will he retire at the end of this season. Who knows.
Haas have got rid of their Bat Shit Crazy sponsor Rich Energy.
And once again ended up pointless after it looked like K-Mag would grab a point.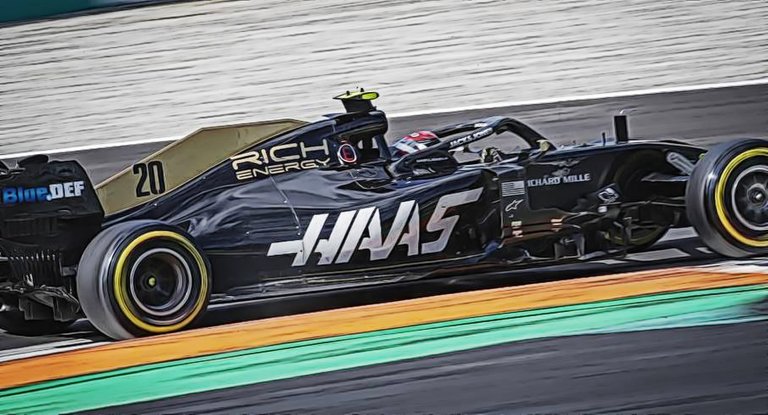 Grosjean was doing his usual spinning trick and going nowhere.
I'm sure Gene Haas is pulling his hair out.
With no guarantee that next years car will not inherit the flaws of this years diva.
But we live in hope they will turn it around and start grabbing some points.
2019 Italian Grand Prix: Race Highlights (Watch on Youtube)
Italian Grand Prix: Team Haas Race Recap
https://www.haasf1team.com/news/italian-grand-prix-race-recap-1
Scuderia Ferrari driver Charles Leclerc scored the victory from pole for the second consecutive race and the second time in his career in today's Italian Grand Prix.
He took the checkered flag by a margin of .835 of a second, beating the Mercedes duo of runner-up Valtteri Bottas and third-place-finisher Lewis Hamilton.
Next up in the F1 World Circus is Singapore
Seven races remain on the 2019 Formula One schedule.
The Singapore Grand Prix
Sept. 22 on the Marina Bay Street Circuit.
Go K-Mag!!!!!!!!!!!!!!
Go-Grosjean!!!!!!!!!!!!!!!!!!