All Heil the Magnificent Mercedes Team. Champions again for the Sixth time in a row.
Both Constructors and as nobody can touch Hammy Hamilton or Bottas. Drivers Champion as well.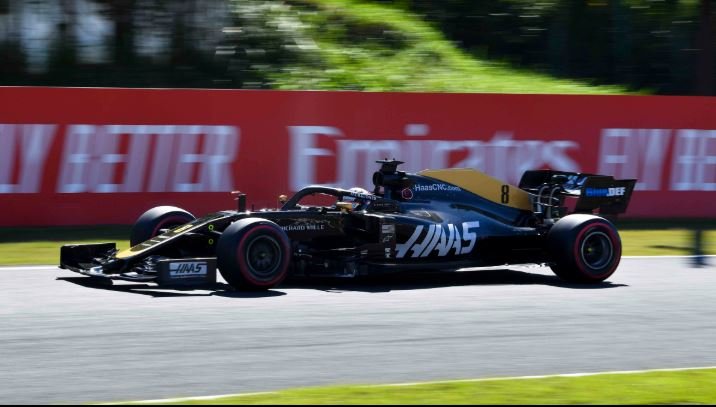 Our gallant Haas team is just counting down the hours until the end of a pretty disastrous season.
Such great things looked to be had at the start of the 2019 season. Then it all went to shite.
They still have not solved the problem with the V19 or as I say it the Haas version of Maria;-)
Maria from The Sound of Music

How do you solve a problem like Haas Maria?
How do you catch a icloud and pin it down?
How do you find a word that means Haas Maria?
A flibbertijibbet! A will-o'-the wisp! A clown!
Nevermind, maybe next year we will will get V20 Wonder Woman!
2019 Japanese Grand Prix: Race Highlights (Must Watch on Youtube)

Japanese Grand Prix: Team Haas Race Recap
https://www.haasf1team.com/news/japanese-grand-prix-race-recap-1
Mercedes driver Valtteri Bottas won Japanese Grand Prix by 13.343 seconds over Scuderia Ferrari driver Sebastian Vettel. Lewis Hamilton of Mercedes earned the final podium position just .515 of a second behind Vettel. It was the sixth career win for Bottas, his third of the season and his first at Suzuka. The victory and accompanying point for fastest race lap by Hamilton clinched the constructors' championship for Mercedes.
Next up on the F1 Flying World Circus is Mexico!!!!!!!!!!!!
Only four races remain on the 2019 FIA Formula One World Championship calendar.
The next event being the Mexican Grand Prix
Oct. 27
at the Autodromo Hermanos Rodriguez in Mexico City.
Go K-Mag!!!!!!!!!!!!!!!!!
Go Grosjean!!!!!!!!!!!!!!!!!!!!!!
image Courtesy of Haas