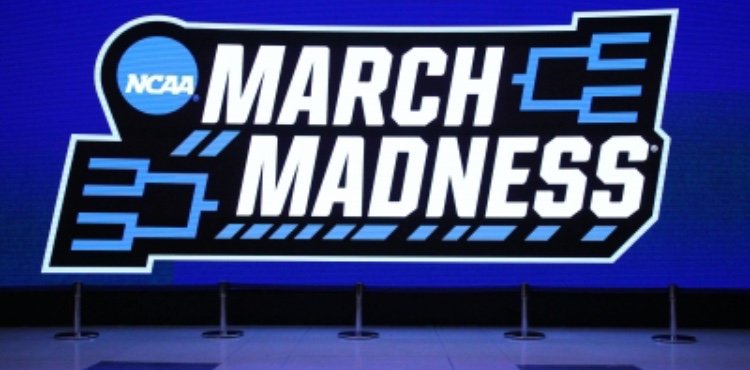 ---
SteemSports Presenter:
@scottybuckets
---
HERE. WE. GO!!!
---
March Madness is upon us and although the Big Dance doesn't start until Tuesday, March 17th, the ever important conference tournaments officially got underway last night. The Horizon and Patriot Leagues got started and they will have their championship games this weekend. The Ohio Valley, Northeast, and Mountain West Tournaments all start today. My dad is actually going to the Mountain West Tournament as it takes place in Las Vegas, where he lives.
---
But before we get too deep into the Madness, let me tell you why this is the BEST sporting event in college sports in my opinion. Unlike College Football, every single team in College Basketball has a chance to control their own destiny and win the National Championship. Several teams have gone undefeated in College Football and not even made the National Championship Game, let alone get the title. Just a few years ago, the University of Central Florida football team ran the table and won every game they played. But because they don't have the name recognition of Alabama, Ohio State, Georgia, or Clemson, they were left on the outside of the College Football Playoff.
---
That will never happen in College Basketball. The objective is simple. Win your conference championship tournament and you receive and automatic bid to the NCAA Tournament. It doesn't matter if you go 0-30 in the regular season. Simply win your conference tournament AND YOU ARE IN! It is a beautiful system that forever gives the underdog hope. And who doesn't love an underdog?
---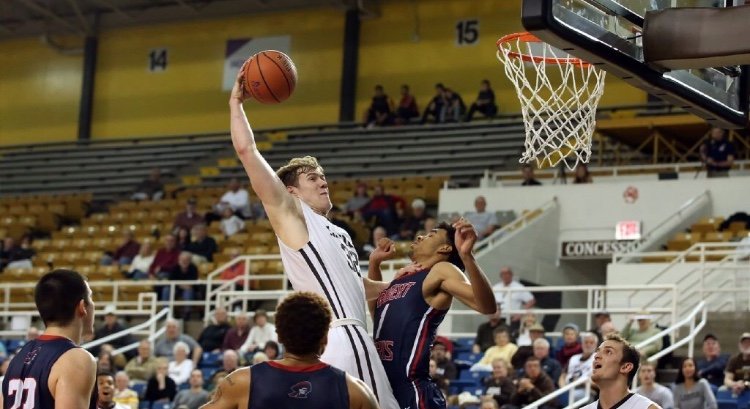 ---
Last year we saw the Virginia Cavaliers cut the nets down in dramatic fashion. They were the best defensive team in the history of the sport and had some miraculous come backs in the Sweet 16, Elite 8, and Final 4.
---
Kyle Guy drained HUGE 3 pointer after HUGE 3 pointer. He had ice in his veins and when the spot lights were on him, he did not disappoint. The Cavaliers head coach, Tony Bennett, won his first championship and is cemented in history as one of the best coaches in the sport.
---
So what are we looking at this year for favorites? There have been more different #1 teams this year than the last 10 years. That will make seeding very difficult for the NCAA Tournament Committee.
---
Right now, the Kansas Jayhawks are holding on to the top ranking with Gonzaga, Dayton, Baylor, and San Diego State rounding out the top 5.
---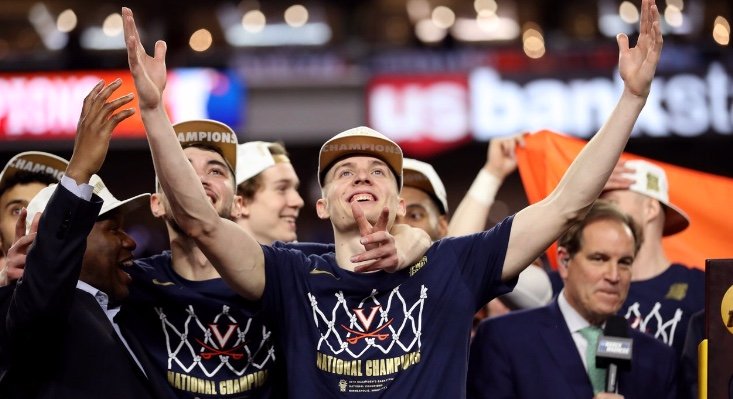 ---
The larger conferences like the Big Ten, ACC, SEC, Big 12, and Pac 12 will get their conference tournaments started next week. I can't wait to see all of the action. Personally, my pick to win it all is the Gonzaga Bulldogs.
---
Thank you for following @steemsports and you can find me @scottybuckets
---

---

---
**Disclaimer:**
This is a @steemvoter subscription payment post. Thank you to Steemvoter customers for allowing us to use your Steem accounts to upvote this post by virtue of your free subscription to the Steemvoter.com curation automation service. @steemvoter is proudly a @buildteam subsidiary and sister project to @dlease, @tokenbb, @ginabot, @steemsports. @steemsports-es and @minnowbooster.
---
Beneficiary Declaration:
This is a 10% @sbdpotato beneficiary post!