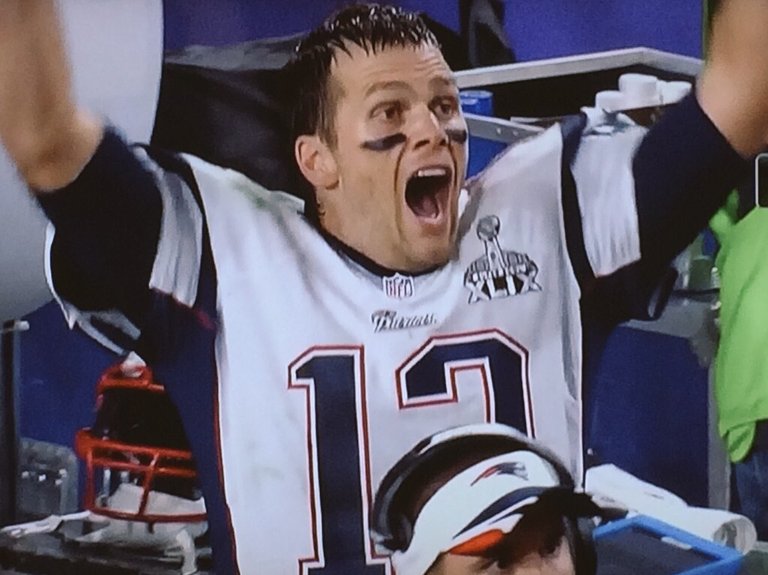 Is another Super Bowl  win in the works for Tom Brady? Why not? It seems  he has a clear path to win another championship.  Barring any injuries, he is primed for another win. He  is just playing at the top of his game. Not bad for a 40 year old. Where does he get the drive and  dedication to keep going forward and maintain his high playing standards. This guy is unbelievable. This is why he is known as the GOAT ( Greatest of all Time) .  This  title is all agreed upon. It would be very hard t find a person who does not agree with this.  He is that acclaimed and  regarded. This guy can do no wrong, not just in the playing field but also off the field. Just plain unbelievable. 
         First of, he is good looking and  therefore is a marketing gem. He is sought after in the  advertisement and marketing media. He endorses many products and makes tons off of endorsement monies. With this he is married to supermodel, Gisselle. Good grief, can I guy be so lucky.  Money of course, is no longer an issue.  Mentally he is strong and well grounded.  Appears to be a family man. Does no harm to his public image.  Seems  to have no skeletons in his closet. Just a good old boy who does great things on and off the field. To go with this, he is  admired and highly  regarded among his peers.  The boy just wins and wins and wins.
         How long can he go and  keep his high standards up and  vying for championships. He is defying "father time."  This may be his goal. To keep winning at this advance age, relative to football playing age, that is. After all, he follows a strict nutritional diet to maximize his health to keep on playing. Takes great care of his body and does this throughout the year. 
          Add to this he plays for the New England Patriots and  his coach is  Bill Belichik. Great organization and Bill Belichik is  possibly one of the best coaches of all time.  This guy may win not just this year's Super Bowl Championship but many more to come.  Hail TomBrady!  
          What are your comments? How do you see Tom Brady? Is he going to win again?  Will some other team beat New England? Is it possible? Hit me back, love to hear from you fellow Steemians and sports fans.