SPS in numbers
I am personally very bullish in short/medium and most definitely the long term for SPS token. My reasons include the items mentioned in the table below. I agree with @YabbaMatt that SPS is currently underestimated.
I am very much looking forward to the pre-sale of the SPS validator nodes and will be happy to assist others getting involved in this fantastic project.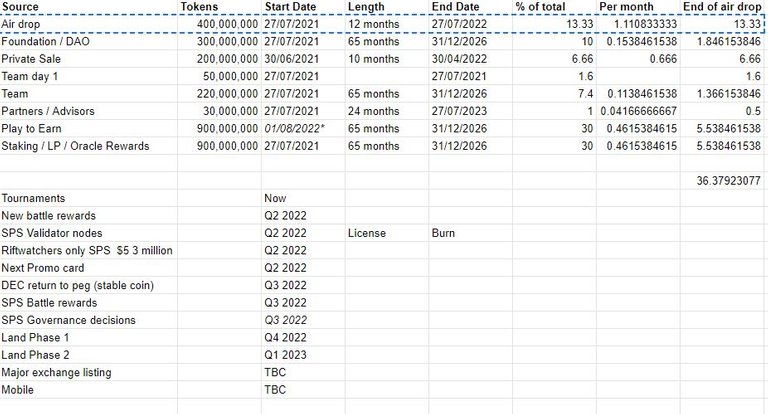 Video explaining my thought process
I would very much welcome you subscribing to my youTube channel and watching my Splinterlands journey in 2022 on Splinterlands playlist.
IGN: thetrader and cabqueen