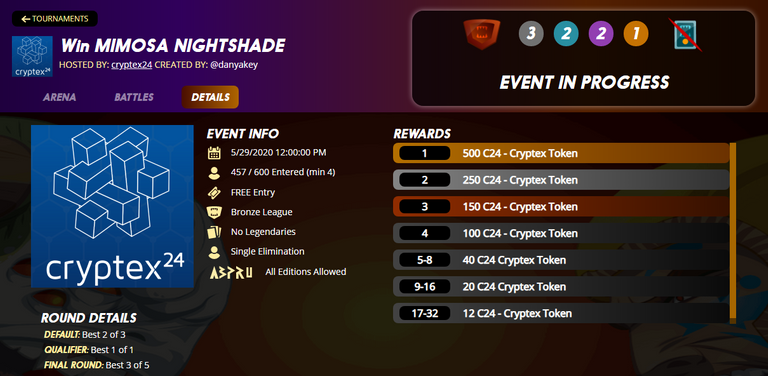 tournament - related
⚠️⚠️⚠️ As far as the @splinterlands switching to the Hive, we will transfer the prizes for the first tournament directly to the Hive-Engine or using c24 codes directly to the exchange. We will not transfer any tokens into the Steem-Engine
❤️ The second tournament of the Mimosa Nightshade series will be announced shortly! ❤️
To win Mimosa Nightshade you need to join https://t.me/cryptex24_international and RT
Those who didn't join will not take part in a Mimosa Nightshade lottery!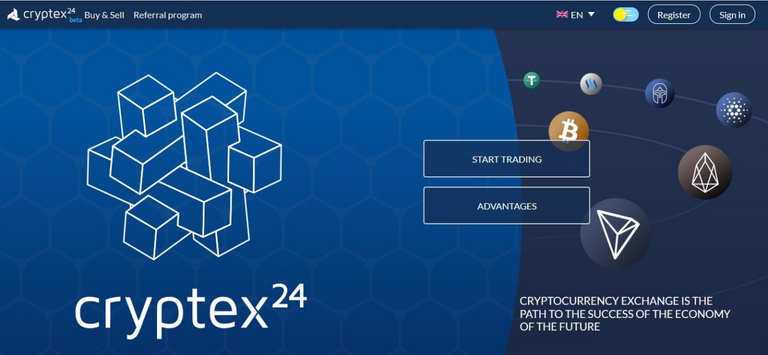 The first tournament is over!

@prince-julian
@th12-avendator
@kittenz
@th12-svj
@skyweaver
@th12-murcielago
@kingalpha
@ts-panda
@adelka
@ifeoluwa88
@th12-350gt
@th12-400gt
@blondshavefun
@th12-veneno
@th12-huracan
@funtamed
@th12-urus
@th12-terzo
@alt0
@splitterland
@th12-pura
@vvonderlander
@zint
@landmarine
@th12-lm002
@creationlogic
@playingthegame
@yisleydy
@mmdragon
@speedwinning
@al-bert
@loralgravis
Those who have Hive account will receive their prizes directly to the Hive-Engine. Others can receive C24 codes directly to the exchange after the registration and confirming their id!
Thanks for participating!
Info
👉 Cryptex24.io is a new cryptocurrency exchange, launched in open beta and has the following features:
👇
➡️ The availability of a referral program, under which @Cryptex24 will pay you ❗️25% of your commission, and if you have 1000 C24 in your personal account, this fee will be ❗️50%.
➡️ Low commissions for exchange operations, which amount only 0.1% (0.05% for those who use C24).
➡️ Codes for replenishing users' balance sheets.
➡️ Ability to transfer "small balances" into C24.
➡️ Simple design and user-friendly interface.
🌐 GEO Pay is implemented on the cryptocurrency exchange for easy transfer of assets between different exchanges and services, which is used for deposit and withdrawal with a minimal commission.
✔️ Currently available for trading: #BTC, #USDT, #UAHG, #EOS, #STEEM, #SBD, #KRB, #TRX, #BNB, #XRP, #XLM, #HIVE, #HBD and #C24 internal token.
Links

Registration link - Cryptex24.io
Hive blog - @cryptex24
On our official international Telegram chat - https://t.me/cryptex24_international
Discord Server - https://discord.gg/s3Zp4zw