What a great moment we are on right now!
$HIVE breaking new ATH on Thanksgiving! 🎉
It was thrilling journey
I've been here since the day of Steemit Inc. It was a long story of trashtalking, slanders, shitposting, circle jerking, and self voters shaming, and many more 😂
It was crazy, it was stupid, I even called it a quit and threw away my old accounts (yes, plural 😅).
I'm glad Steemmonsters brought me back
It happened even before the 'Resurrect' skill exist!
Steemmonsters automatically created new Steem acc for me to play the game, and this account stick with me until now.
I also participated in the campaign to rebrand Steemmonsters to Splinterlands. Yes, we had enough with Steem. 😖
Should I mention Justin Sun and his shenanigans?
Some said, it was one of the pushing force that propel HIVE's current success.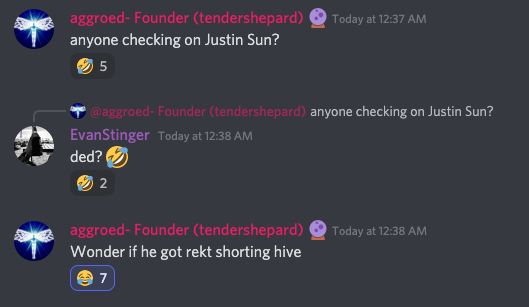 I asked myself, I don't hold any grudge anymore towards him, but the history of us all will always there to be remembered.
To beyond and infinity
Where to go from now?
The only way is: up!
Enough celebrating, let's get back to building, creating and growing.
HIVE is our home and we need to keep it growing so we can host more people!