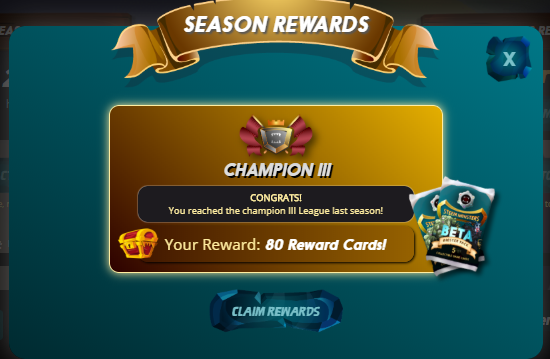 Another Season finished at Champion III. At least there is something like consistency now. While I'm not ready to give up my decks, I have been using the new Peakmonsters features to list unused cards between playing sessions.
I'm also listing my frequently used cards on the rental market. While the chance of them being rented away from me is slim with cooldown effects, if they do I would earn a little more from their rental than from regular use (due to my inconsistent play schedule).

My starting point at Bids is almost $400 higher than it was when las Season ended. I haven't injected any new money, so that's from DEC and daily quest rewards, along with market price changes and trading activity.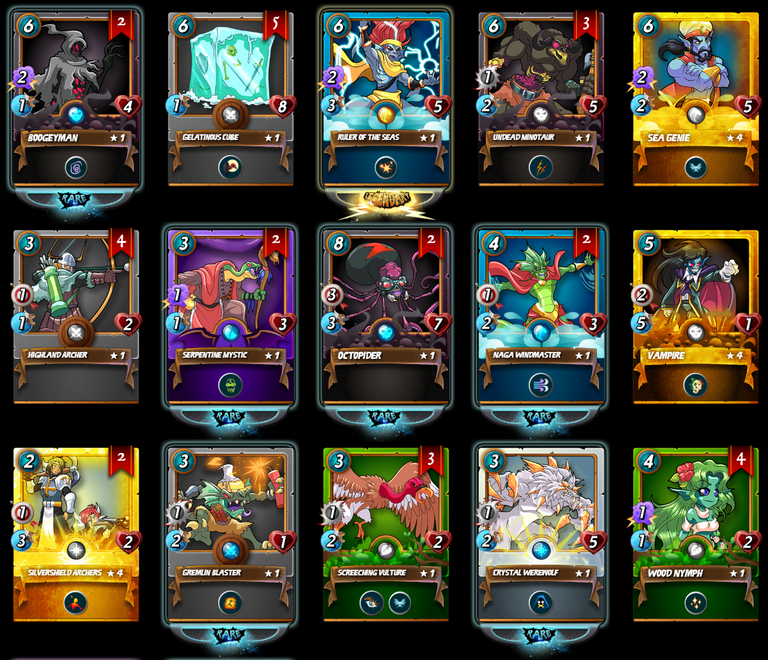 Nice mix of Gold Foils, too bad they're all common. Nice to see a Legendary in the mix. For the number of cards, 1 Legendary is about average.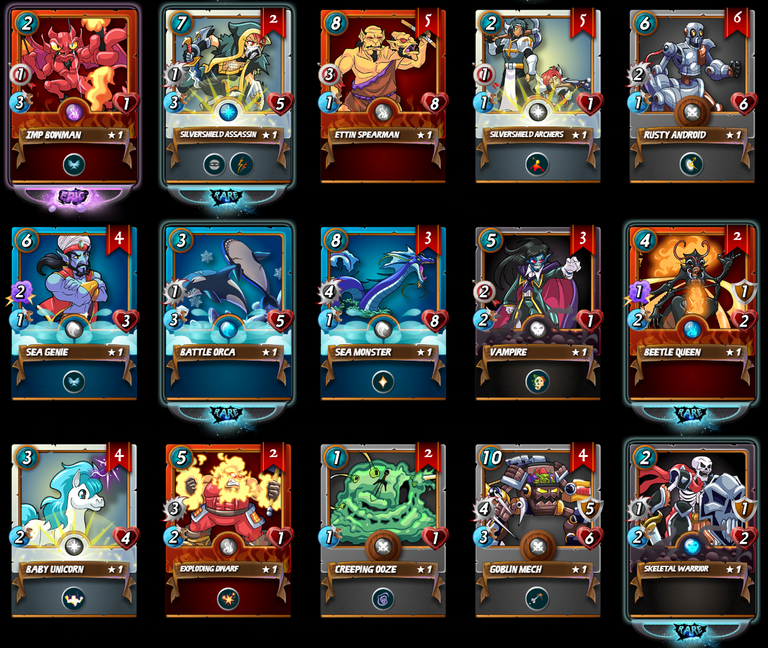 Second half is a fairly typical blend of common and rare. All told, another 'average' Season end for me.

Well this is an unexpected result! While both Total and Market price valuations are up $10 - $15, and DEC is about ~5k, Bid price valuations dropped $15.
Is this from other Season Reward claimants smashing bids with their new cards? Congrats to all Bidders picking up bargain prices at Season end!!
---
Have you tried Geo-mining? Earn crypto for your mobile location data.
https://coin.onelink.me/ePJg/b40cccb5
(Comment here after signing up and I will sponsor you for Steem Basic Income when you sign up and again every time I get paid by Coin app)