Just a few days ago I decided to beef up my cards.
I was only going to use my blogging rewards (hahahahahah - what blogging rewards, I don't have an audience!), but then I realized I could buy cards with my DEC.
Goes to show that the easier it is to spend my $$$ the faster I will spend it.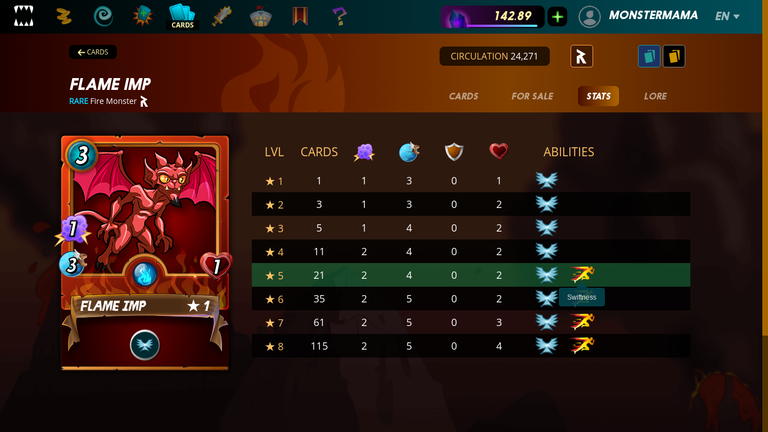 The first card I bought myself was a Flaming Imp. I needed just one more to get him to a level 5 which opens up the "swiftness" mode. Now whenever I play him he will make all played cards faster.
He won't come to play until GOLD level though, which is why I am making all my cards stronger, so I can play in the Gold Level more consistently.
The next card I bought was an exploding dwarf.
I only needed one more to get him to a level 6 which turns on the retaliate feature making him that much more explosive. I like the idea of him being able to trample too, but that would mean buying a whole lot more cards AND getting my summoner to be even stronger... It will not be happening today, I know that much.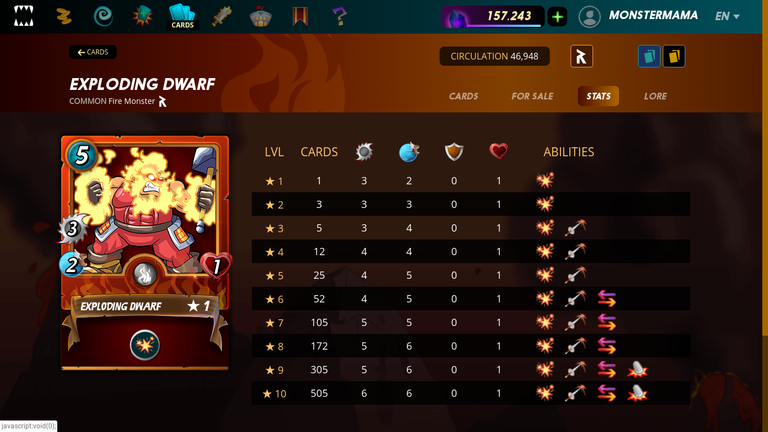 I am excited about the idea of building my deck and playing in gold level consistently.
It has been a nice few months mining rewards from my existing cards, but to tell the truth, its getting a little boring and it is time to kick ass at a new level.
Are you building up your deck now that you can buy cards in DEC?
Haven't joined the fun? Start Here, you will be happy you did :)