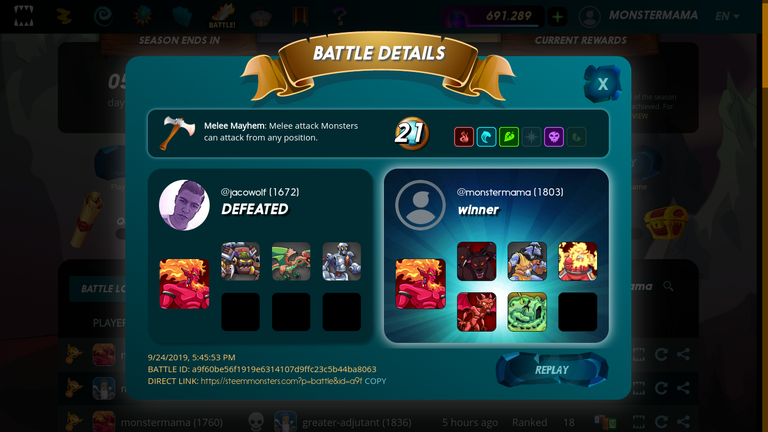 Sometimes I lose really harshly, and sometimes I win so nicely, that I feel a little bit guilty.
This is one of those times that I won in a baaaad manner.
Watch this battle so you can see how I won without the other person even getting a hit in.
Boom!
Aren't playing yet? Join here.
https://steemmonsters.com?p=battle&id=a9f60be56f1919e6314107d9ffc23c5b44ba8063&ref=monstermama