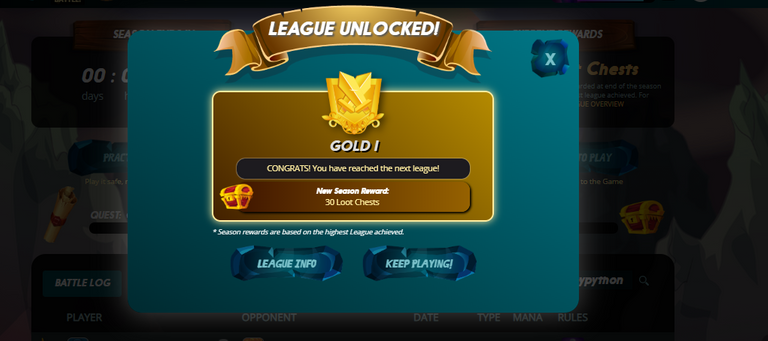 Well, this is a record for me... making it to Gold I. I posted a couple of days ago about investing in a couple of legendaries and that has made the difference between Gold III or Silver I and Gold I.
So that's an additional 8 to 10 loot boxes. If i can repeat this for maybe another 5 or so seasons, then it would be worth it. Hope the rewards will be good... just a few hours more to go.
Also, this will be the first end of season rewards since the change to loot boxes instead of cards. Maybe some orbs or packs instead?