In my last two post I have posted 2 scripts to check your pack opening performance and estimate your deck costs. I have received DMs from people to run the scripts for them. I did but thought I should also make web interfaces for them so people can run themselves without much hassle.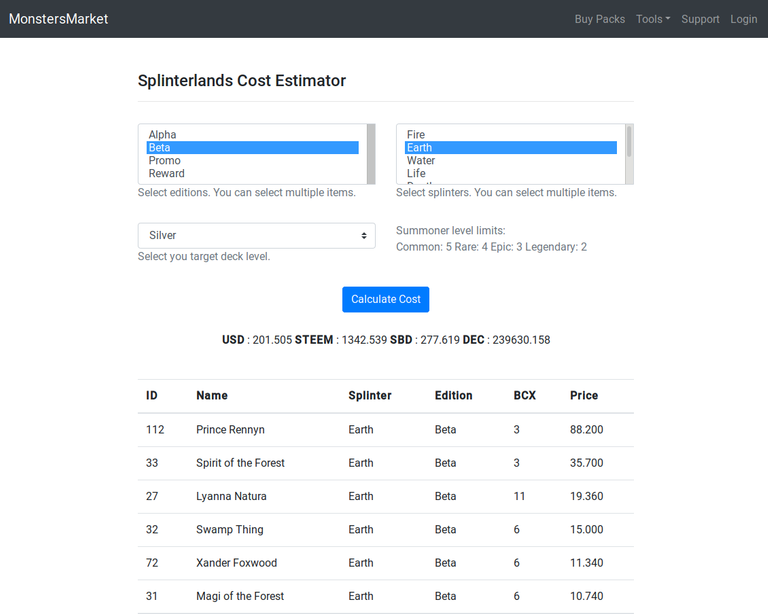 This is a the web version of this script. I really like how it turned out on the web. The web is more convenient than the script version, also has more features. In future I am planning on adding more filters like - excluding legendary summoners, filter using card's rarity etc etc.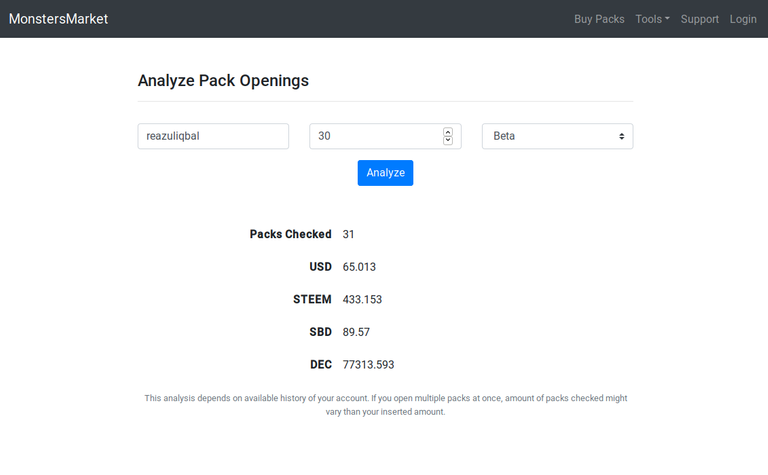 Pack opening analyzer too got some updates on top of its script version. I have fixed the infinit loop occuring when you have opened less pack then what you gave it too check. Web version would show the results it was able to pool, and also show you the amount of packs it checked. If you open multiple packs at one go, it might show results for more packs then you asked. I can make it show results for the exact amount of packs, but choose to keep it that way so that the result doesn't get cut off.
Personal Achievements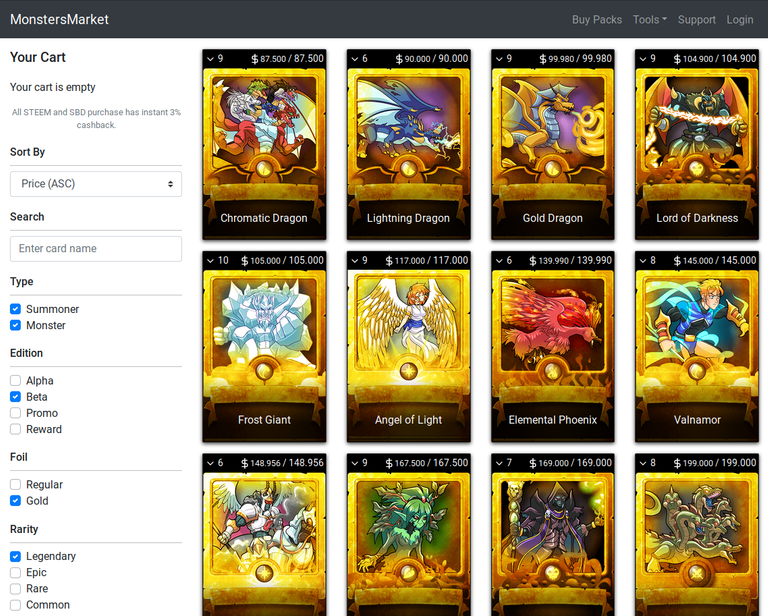 I have released a Splinterlands third-party market. You probably have read the post @zaku posted about it. Bala also reviewed the market here. I was busy developing something else, so posting about it only now. 😁
Using the market you can instant 3% cashback on all cards purchases using STEEM and SBD. DEC cashback is also available but on request. Please DM me on Discord when you purchased something big and want to claim cashback.
You can also buy Splinterlands UNTAMED packs, all packs purchases has 2% automated cashback. We are just a medium, you are purchasing from Splinterlands itself, so you'd be qualified for all airdrops.
Reached Diamond II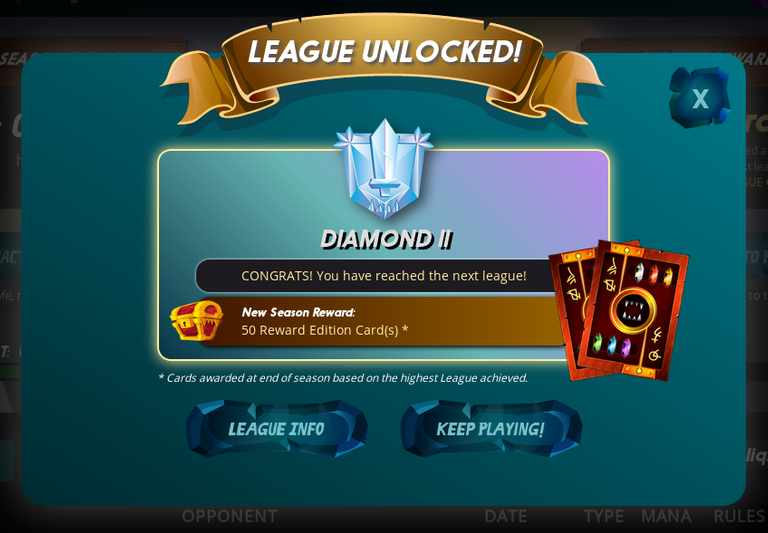 This is the first time I have reached Diamond II in the last season of Splinterlands. I have slightly above Silver but lower than Gold level deck. It was really hard but I did it, thanks to some card upgrades. Right before the end of season I got dropped to Diamond III though. Season end rewards wasn't something spectacular. 😁
If you find any bugs in these tools, please let me know. Thank for reading. :)