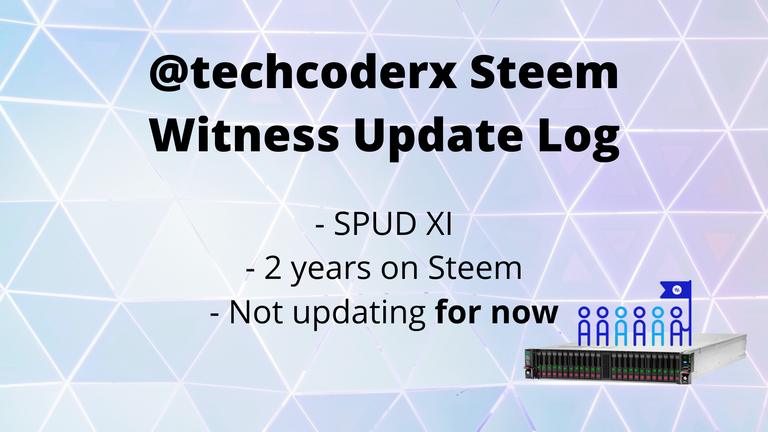 This is my 11th weekly witness update log since I made my initial witness announcement post. The 10th update has been skipped in favour of this video.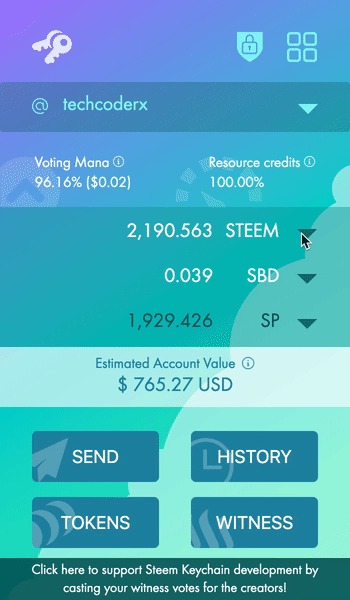 SPUD XI
For those who do not know what this is all about, SPUD is simply a contest created by @streetstyle that encourages Steemians to transfer their liquid STEEM to vesting as much as possible.
This is the 11th instalment of SPUD that is held on the 1st of every month, where the first SPUD was held on 1 May 2019.
Today, I have transferred 2,190.563 STEEM to vesting. For reference, this is a 113% increase in vesting shares.
You can see on the right that my vote value more than doubled, and surpassed the minimum required for payout ($0.021), which means I can finally reward those who engage in my comments section. Also, it means that I have more influence over witness votes (although 8M vests is still nothing compared to whales) which is nice to have right now considering the current state of Steem.
Most likely if I do participate in any SPUDs, my participation post will be part of my witness update logs (like this one) in the future.
2 years on Steem
Tomorrow will mark my 2nd anniversary on Steem. For those who are new to me (or followed me recently), this was the email that made me join Steem in the first place.
Since then, I have earned 1,504.432 STEEM in author rewards, 116.551 STEEM in curation, reached 505 followers (HTTP version not supported), achieved 25,742,933,463,231 in raw reputation score, made 168 posts (including this one) and 897 comments and received 1,153 replies.
0.22.1
This thing has been everywhere in the feed, trending, communities, news etc. Just want to mention that I will continue to run v0.22.1 on my node. I fully understand the reasons why the top witnesses have decided to freeze Steemit Inc's funds (this is NOT exclusive to STEEM as the same thing has happened to other blockchains), here's why, in bullet points, I will continue to run v0.22.1 for now:
Freezing someone else's funds is considered as censorship IMO, and something that the crypto community has frowned upon, and not what people come into the crypto world for
I do not want unnecessary downtime on my techcoderx.com RPC node, which has been up for 1354 hours at the time of post creation
I would like to see the outcome of the town hall meeting on 6th of March 2020 first before making decisions as a backup witness
Transparency report
Since the 2,190.563 STEEM I've powered up above will also be used for voting for witnesses, here are the witnesses I've voted:
Note that I've voted some that are running v0.22.2 to show that I'm not totally against the soft fork. These witnesses have been very helpful to me as a STEEM witness, for example, the uptime monitoring tool for my techcoderx.com RPC node and the communities supported Hivemind node that made me realize that I can no longer call techcoderx.com a full node 😅
My previous statement stands true if TRON foundation decides to complete a token swap.
Witness performance
Let's see how well my witness performed this week :)
Current rank: 138th (active rank 102nd)
Votes: 1,757 MVests
Voter count: 64
Producer rewards (7 days): 11.07 SP
Producer rewards (30 days): 37.98 SP
Missed blocks: None!
Since the TRON purchase, I have noticed a significant increase in witness votes (both in MVests and voter count). Thank you for your support as always.
Server resource statistics
This section will be present in every witness update logs (if any of my nodes are online) to provide new witnesses up-to-date information about the system requirements for running a Steem node.
steemd
block_log file size: 254 GB
blockchain folder size: 600 GB
Account history RocksDB size: 234 GB
RAM usage: 9.87 GB
hivemind
Output of SELECT pg_size_pretty( pg_database_size('hive') );
Database size: 212 GB
Postgresql + Hivemind RAM usage: 14 GB
jussi
| | |
| --- | --- |
| RAM: 1.08GB | CPU: ~0.2-4.5% |
Server weekly network utilization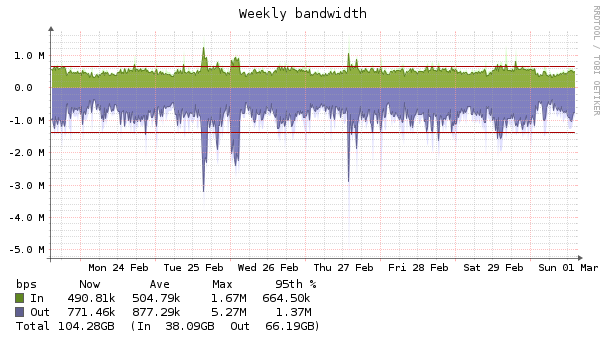 Pulled straight from server provider, best viewed on light mode
techcoderx.com API downtime
None this week! You may check out the status for the last 7 days here.
Support
Currently subsidising server expenses myself for the first year. If you like what I'm doing, please consider supporting by voting for us.