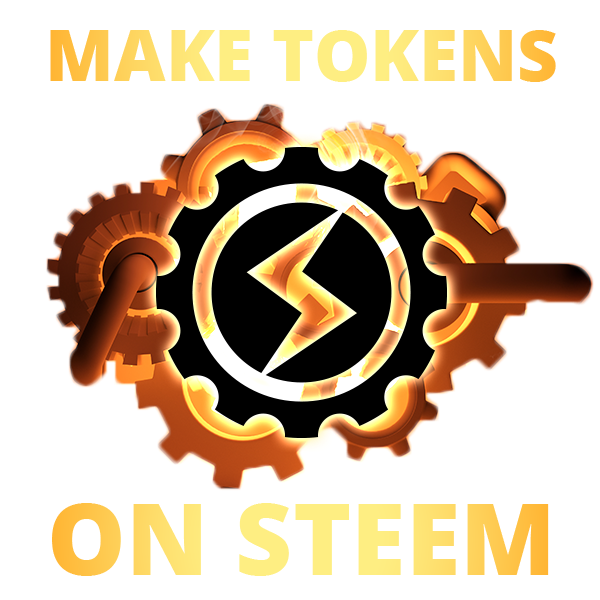 Well, this week marks a historic days for the chain and for Steem-Engine. This week Steemit was purchased by Justin Sun and Tron. Today I'm happy to announce Steem-Engine has successfully registered with FINCEN to become a money transmitter.
What is Steem Engine?
Steem Engine is a private company. It operates a private front end website and set of services. The front end is private, but on the backend we use a decentralized database. The backend we use is the steem-blockchain and more specifically a subset of that data. The steem blockchain verifies usernames and keys. It stores all the data on a public trusted data-table. The back end will be further decentralized shortly as @harpagon finishes testing our P2P system with node operates and we deploy it to production. This layer adds redundancy to the opensource and public databases and API end points through a witness system similar to Steem (not necessarily the same people). Benefits to users include better site stability, greater decentralization in decisions making, and a set of witnesses who are incentived to help the system grow.
What's a Money Transmitter
In the legal code of the United States, a money transmitter or money transfer service is a business entity that provides money transfer services or payment instruments. Money Transmitters in the US are part of a larger group of entities called money service businesses or MSBs.
What does that mean practically?
Steem-Engine can accept USD for payment for crypto and NFTs. This allows us a number of options. We can facilitate you buying off the market with USD. We can have our own dollar backed stable coin that trades on steem-engine similar in purpose to tether. We can offer trading pairs that are between the stable currency that's redeemable in dollars and any listed token or pegged token that lives on the exchange. We can legally launch convertible virtual currencies.
Limitations
FINCEN requires KYC at the origin of the purchase. If you're buying directly with USD expect the steem account that's receiving tokens from a direct purchase in USD from Steem-Engine to undergo KYC. You'll have to submit essentially your passport details.
Steem-Engine's registration with FINCEN is one step. Another major step is registering with states. Some states require tons of paper work and incur other expenses. Some states require literally nothing (PA and NH being two examples). We'll start with the states that require nothing and then move up.
Foreign Jurisdictions are a hodgepodge. Canada for instance has no restrictions for several months. So Canadians looking to get fiat into Steem/Crypto will have an easy time once we're up and running until some new rules kick into place. More details to follow.
Credit Cards
The plan will be to accept credit cards. I'm targeting a 4.5% fee to use them. Most of that is credit card fees. A good chunk is clawback protection. A sliver is for profit.
Sister Chain support
There have been several sister chains to steem that have been setup over the past years. Some already have tokens listed. Others may want to list in the future. The crypto token converter can support all the forks of steem. For those that choose to enlist the service we'll be able to offer a fiat onramp for these chains.
Ethereum and ERC20s, Tron and it's tokens, and other chains are all possibilities in addition to what's already listed.
Overall direction of Steem-Engine
The future of Steem Engine will join the technology of blockchain, NFTs, and social media.
With these tools you'll be able to create
A single login to mange many activities (think google for all the google products)
You'll be able to add yourself, your company, and your services available to a searchable directory
You'll be able to keep public and private profiles that you can choose to share
You'll be able to build business landing pages complete with shops
You'll be able to announce goods and services for sale and figure out privately how to arrange it
You'll be able to list purchasable goods and services for sale/rent using NFTs that can be sold on site.
We're merging things like Facebook (Social), linkedin (professional directory), Yelp (business directory), Etsy (market), Monster.com (job board), fiverr (gigs), airbnb (rental), plenty of fish (dating), and craigslist (listing without actually selling) all into one place with one blockchain id. And we plan to facilitate payment in crypto and USD.
How will this work with Tribes?
Step 1. Make a token
Step 2. Turn it into a tribe and distribute small amounts through voting
Step 3. Make a group on the commercial side
Step 4. Make a store for the group on the commercial side
Step 5. Users can buy/sell at your store. You'll accept your own currency. Tribe tokens can then be used to purchase goods and services.
Why is this important?
Growth - Getting new customers is usually the hardest part of a business. If you can incentivize your current customers to share your stuff on social media then they can accumulate followers while getting paid. You can gather customers.
Utility - Normally people want to know, "why do I want this token". With steem and tribes to date it's "to get more tokens." But there isn't much additional utility to the tokens. With Steem you can get views, hire people if you can find them, buy some trading cards, and exchange steem for a variety of tribe tokens. There's not too much else. As commerce develops you'll want to collect these tokens because you'll be able to buy, sell, and rent things, buy a course, take classes, and have blockchain commerce back the value of the token.
Rent a boat, pay for dev work, hire an artist, schedule a haircut, list or accept a coding gig, or other normal life things. The blockchain infrastructure hasn't really been there to support that. We're building here.
Timeline
Geez, this is basically impossible, but it's looking promising.
P2P is mostly done and is in bug testing now.
NFTs have been completed, but some new features are required to get this vision done.
There needs to be a robust category system. It's under development.
The front end needs a lot of work and it's already underway.
USD integration. Not too bad, more about how we need to handle things legally than technically.
Opt In KYC. Already done.
Opt in Accreditation for investment. On hold.
Overall, I think we'll start putting in various pieces over March and April. Aspects will be usable.
Layer 2
The steem blockchain is an exceptional place to have this business, but it's important to note it's a layer 2 solution. We can technically move to other chains or support other chains. We need user names, verified keys, and a data-table to track what we're doing. Steem is exceptional for that, but it's possible we can support other chains, other cryptos, other communities. With luck, skill, and planning we can take this to other communities.
Token Conversion
Especially with a rising Steem price there's more options. We're looking into an ETH gateway and a Tron gateway. Also looking to introduce simpleswap so you can pay with other cryptos without having to peg them first.
Should be fun.
Welcome to web 3.0
disclaimer: Not a solicitation. Best guesses presented, but changes to the roadmap and scope of the roadmap can be made and timelines aren't meant to be definite.