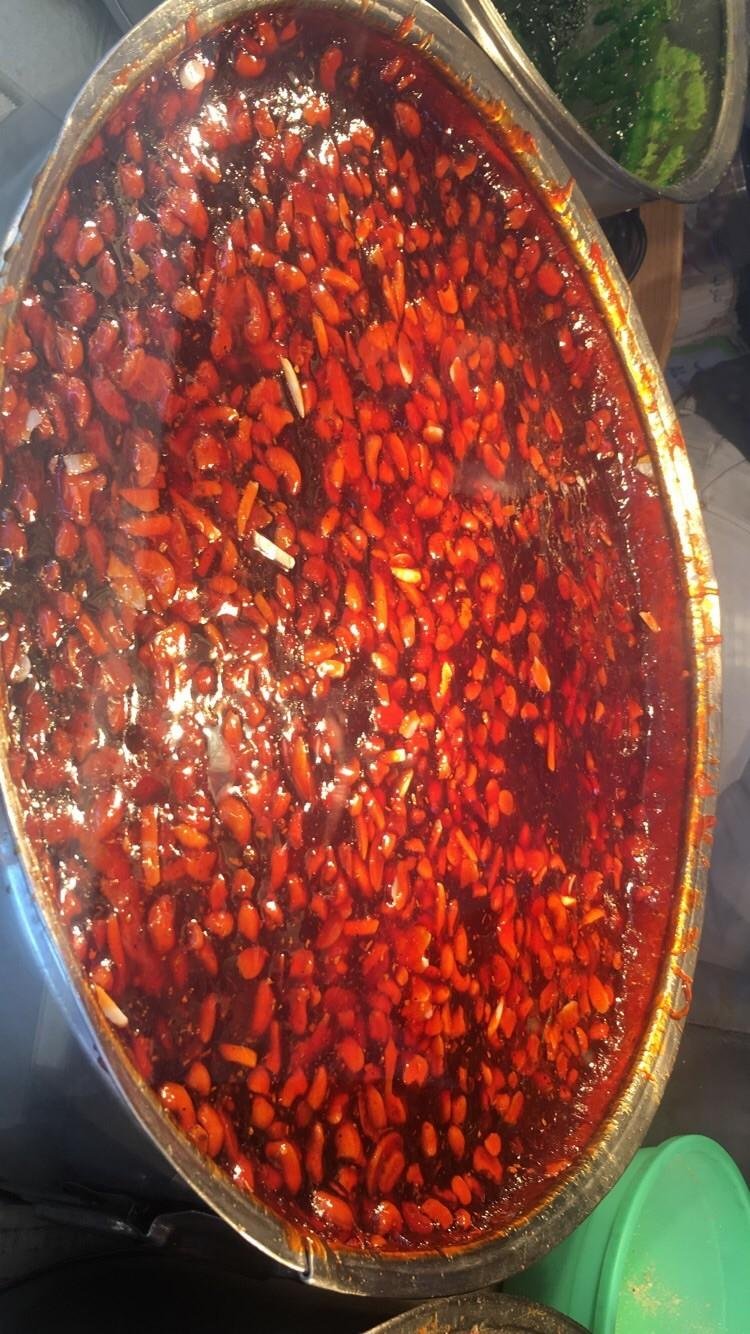 This is a traditional Bahraini dessert.. named [Halwa].
used by Bahrainis since ancient times, made in occasions and celebrations.
very delicious, of its integredient, corn flour .. lots of sugar and oil, covered by nuts , and some colour.
In my opinion it does not contain any healthy product, but I do not mind ,,
Try one spoon, and be careful to follow it by another spoons.
Delicious does not resist
Have you tried it before?