I ha not checked the price of steem for a week now.. The last time I checked it was around $0.23 a piece and after a week now it is $0.17 a steem ...
It keeps dropping and nobody truly know when will it stop dropping like crazy...
My brain no more sees this as a buying opportunity right now but it the end my positivity about this platform may force me into buying more coz if steem becomes highly successful then you are collecting golden eggs at dirt cheap prices now....
:)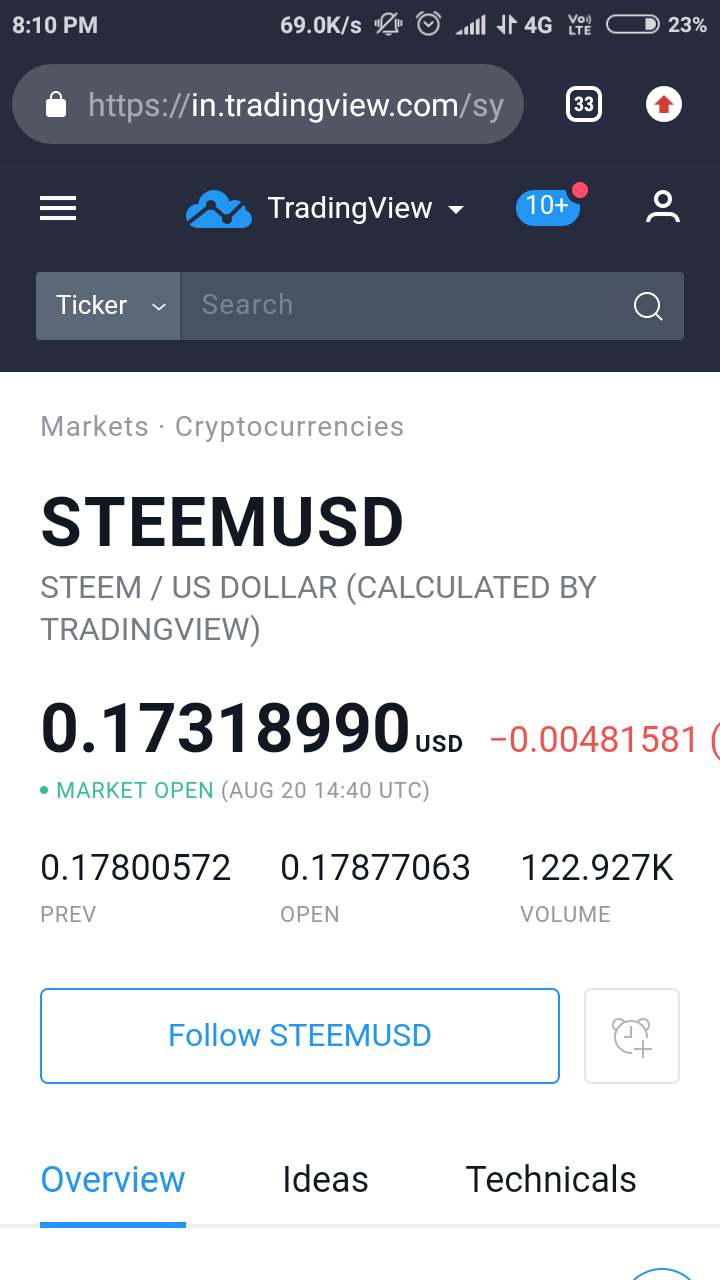 Posted using Partiko Android