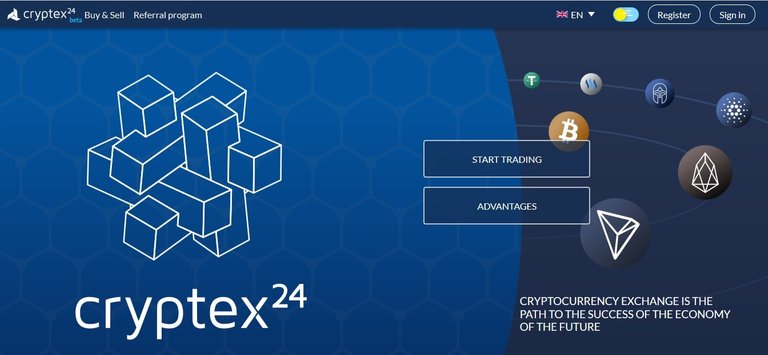 Hi friends! ⚡️
🔥CRYPTEX24.IO announces support for its users who are active users of the Steemit blockchain platform.
It is very easy to get upvote from CRYPTEX24:
✔️Register for CRYPTEX24 cryptocurrency exchange user by clicking on this link
✔️ Deposit your Cryptex24 account for 5 STEEM *
*STEEM can be used to create an order for trading on the exchange or at any time without restrictions to withdraw from the exchange
✔️Write a post on Steemit and get your free upvote from CRYPTEX24
👉Cryptex24.io is a new cryptocurrency exchange, launched in open beta and has the following features:
👇
➡️The availability of a referral program, under which Cryptex24 will pay you ❗️25% of your commission, and if you have 1000 C24 in your personal account, this fee will be ❗️50%.
➡️Low commissions for exchange operations, which amount only 0.1% (0.05% for those who use C24).
➡️Cheats for replenishing users' balance sheets.
➡️Ability to transfer "small balances" into C24.
➡️Simple design and user friendly interface.
➡️ Lack of compulsory verification.
🌐 GEO Pay is implemented on the cryptocurrency exchange for easy transfer of assets between different exchanges and services, which is used for deposit and withdrawal without any commission.
✔️Currently available for trading: BTC, USDT, UAHG, EOS, STEEM, SBD, KRB, USDX, TRX and C24 token.
🔜Listing of other popular cryptocurrencies is planned🚀