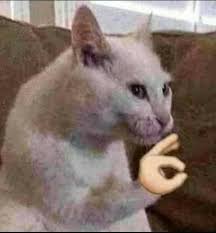 In discussion with a consensus witness since this hostile takeover has been undertaken, I have been struck by their unwillingness to substantively address this disproportionate influence of substantial stakeholders over governance. Frankly, their approach to the matter raised a stench of undue influence that triggered the smell test, and forced failure. TBQH, they sounded exactly like Roy Liu, making statements that meant nothing. I have also discussed this with other community consensus witnesses and former consensus witnesses with less objectionable results, including agreement that this change reduces Steem's vulnerability to Sybil attack, such as it now suffers via the founder's stake deployed by Tron.
I have always considered discussion as something very important to reach the truth or to evolve ideas, conceptions, and concepts to something better and more effective, to advance and reach new frontiers.
What I have learned in recent weeks is that "critical thinking" is something rare, really rare. and as with mainstream media, populism and the FUD were widely used to advance agendas and gain more power and support. The people who are currently in power (Sun / Witnesses) here are demagogues and will do everything to keep their power intact, the population is easily controlled by playing on their emotions, their fear, their culture, their ethnicity and, more importantly, their "greed", and I think this will continue as is as long as the flux of money one the chain is mostly controlled by a few people (projects).
"Who controls the food supply controls the people; who controls the energy can control whole continents; who controls money can control the world." ~ Henry Kissinger
The op is getting over 203$ for stating a list of known things and is more inclined toward one side (I am neutral but fuck you). I couldn't care less about how much the post gets to be honest (we are habituated to this), but it seems that the opinions of some people matter more than the opinions of some other people (no matter how much the idea is well contracted), same as with mainstream media who control what the population know and see even though everyone has the freedom of speech or the illusion of it. I don't know what's worse, leaving under an ideocracy where you always loose, or a dictatorship where you have a 50/50 chance that the guy is good.
To end with, I am convinced that almost everyone knows the truth (regarding the current situation), everyone knows the solution, and everyone knows what should be done to make things better and right. But no everyone is willing to do the right thing regardless of knowing the whole picture. This is primitive and chokingly savage, people are fighting each other like a bunch of primates without any rules or native wit, because involving reason and logic will make them lose something, losing something so the ecosystem as a whole can thrive. But hey! who cares if your strategy is not ethical, the end justifies the means.
I decided that from this point on, I would not participate in any discussion that concerns the "Sun / Witnesses" situation. Not because I don't care about the chain, but rather because I believe my time would be better spent on something or a place that values my time and opinion. The solutions are just there waiting to be implemented, what's lacking is the will to implement them, and since we are on a chain were the majority of people have unspoken contracts with each other (circle-jerking/curation projects), things will not move until people start to understand what accountability is. In politics, people say that the government is just a reflection of its population. If we keep electing people just because there is a "money" factor in the equation than the chain is doomed.
PS: I see that po also downvoted you ... maybe next time, you should try something like:
Trigger warnings: logical things involved, possible brain activity and information stimulus.