I have to confess I was not there for the presentation, and I've been somewhat postponing learning yet another front end for STEEM, but a few hours into Steeve, I think I could find myself using it a lot more often. It's obvious to me, at least at this very moment, that upgrading steemit.com is not a priority on anyone's radar. Yes, some talented developers, like @eonwarped have submitted some tweaks here and there, but lets face it, it's falling behind to it's competitors.

Maybe that's ideal
Not because there is something wrong per say with steemit.com, but because as we know competition is always the fastest way to polish a product. If we have multiple front ends trying to become
"THE"
website to interact with the STEEM blockchain, it just means for us, the users, that innovation will always be in the forefront.
Also, I think it's quite important that we move away more and more from relying solely on a centralized operation. This is not to say that there is something inherently wrong with Steemit Inc doing the core of development, but the more we as a community remove from their plate, the more we improve on, the better. We are in many ways diluting risk, but spacing out weaknesses, and not having a single point of failure.
You might know, or you might not, that for many blockchains, there is 1 team that does absolutely everything, and when something happens to that team, when there is a fight, a difference of ideals, said event usually signals the death of the token. That is kind of what decentralization is supposed to fix.
The problem with Trending, gone?
Seems to not be a thing on Steeve, and in my limited knowledge of this particular front end, I can say that it seems to be a big plus for me so far. I'm not entirely sure how the algorithm works yet, but I'll do some digging about after a night time cup of coffee. (yes, I'm doing those these days).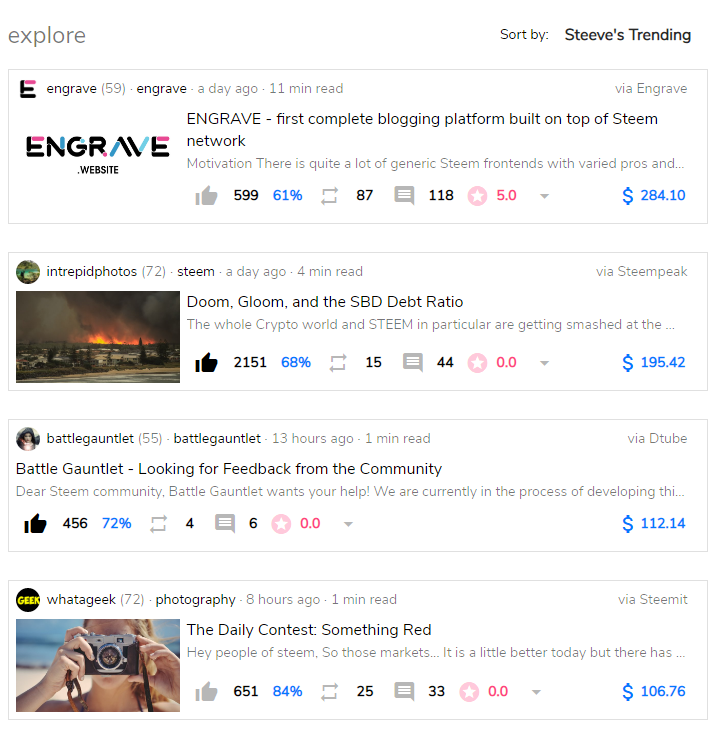 Unstaked Curation?
The inhuman Steemian, the one no blogger can beat @tarazkp has already written about this, and I have to agree it's actually something very reassuring to see. His
post is actually
the reason why I decided to try Steeve today. If you are still undecided it, I would give his post a good read, as he makes a very compelling point as to why it's imperative
new users
with no stake have a voice too.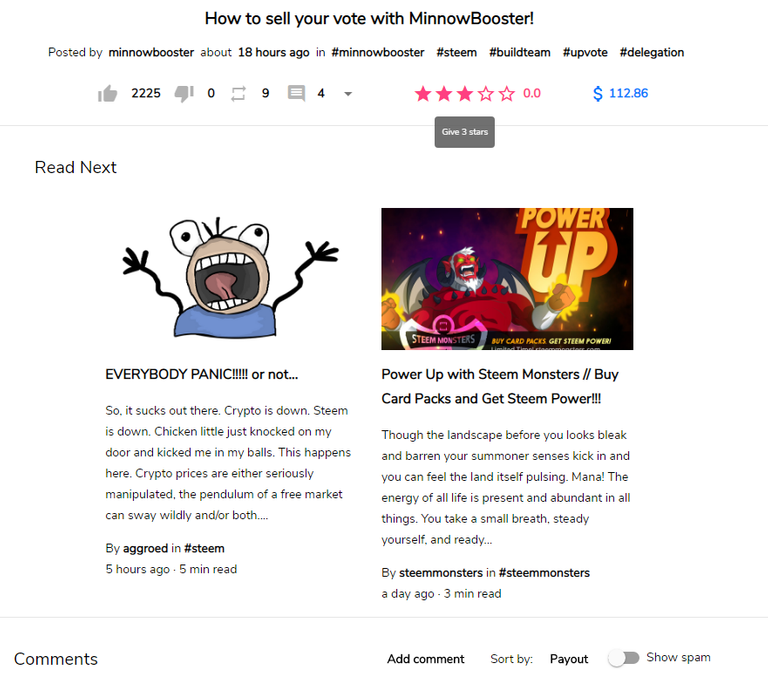 However, what is possibly the most important feature of them all. I mean, How many times have we said that content discovery is broken? Yes, its true, and anyone who has tried to curate good content on this blockchain is very familiar with the gargantuan job it is. On Steeve however, it's casually suggesting content I may be interested in right under the one post I just found. This, in theory, could create a chain of interaction and frictionless content consumption.
I'm looking forward to see what the team developing Steeve will come up with next...
A tip of the hat to it's dev team, as they say!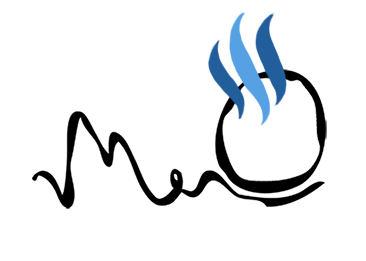 ---
View this post on Steeve