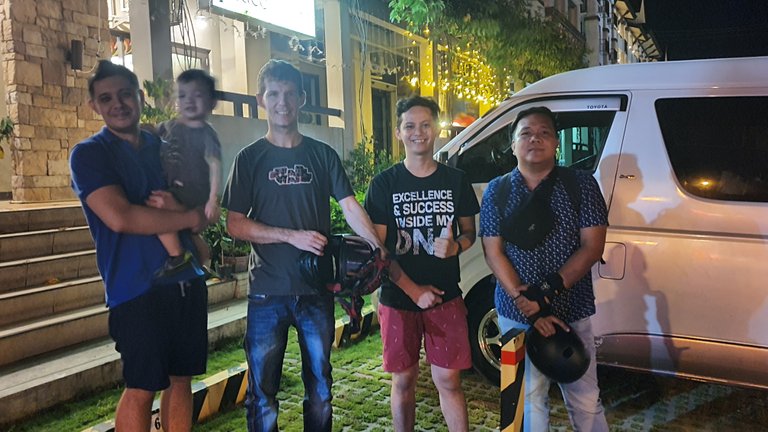 ---
This last Wednesday was our 15th official meetup for
#SteemPhilippines
in Davao City and in attendance was
@nathansenn
,
@chrisrice
,
@emafe
and
@postnzt
- the gentleman in the right hand side of the above photo is a skilled artist, and a friend of
@nathansenn
.
---
For anyone not familiar with the recent earthquakes, the Davao region has been hit by a slew of earthquakes in recent months, starting with the earthquake that hit during our 8th official meetup.
In order to play a bit safe and avoid big buildings that could experience damages in an earthquake, the group tried to meet at Coffee for Peace, a coffee shop that works directly with the Bangsomoro farmers in Mindanao and is located around the corner from SM Ecoland.
---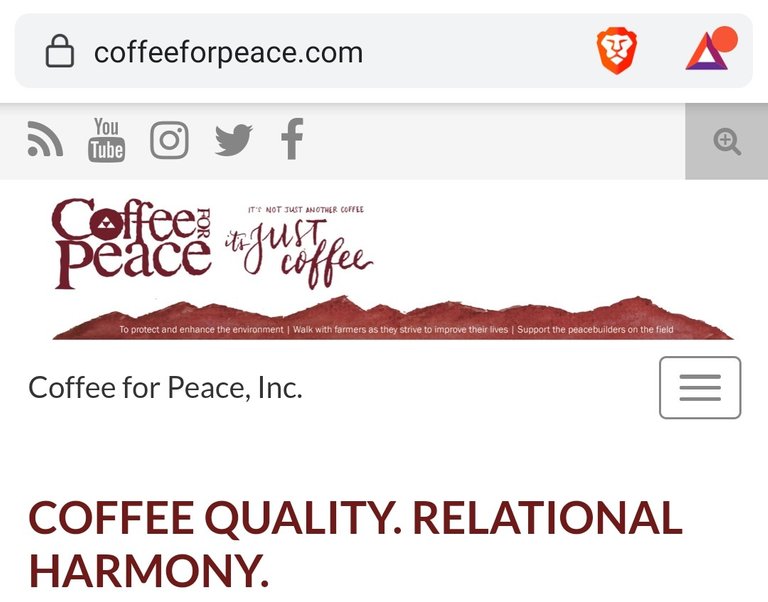 ---
Chris was a little late but was the first one in the group to meet there and a representative from Pastil Queen was there with 10 pastils that @chrisrice purchased.
Every meetup, @chrisrice will purchase pastils from her to bring for members and guests of #SteemPhilippines so that there is something to eat. The pastils taste good and it will be nice for everyone to have something to snack on while they talk.
These pastils were featured on the Jessica Soho show . . .
---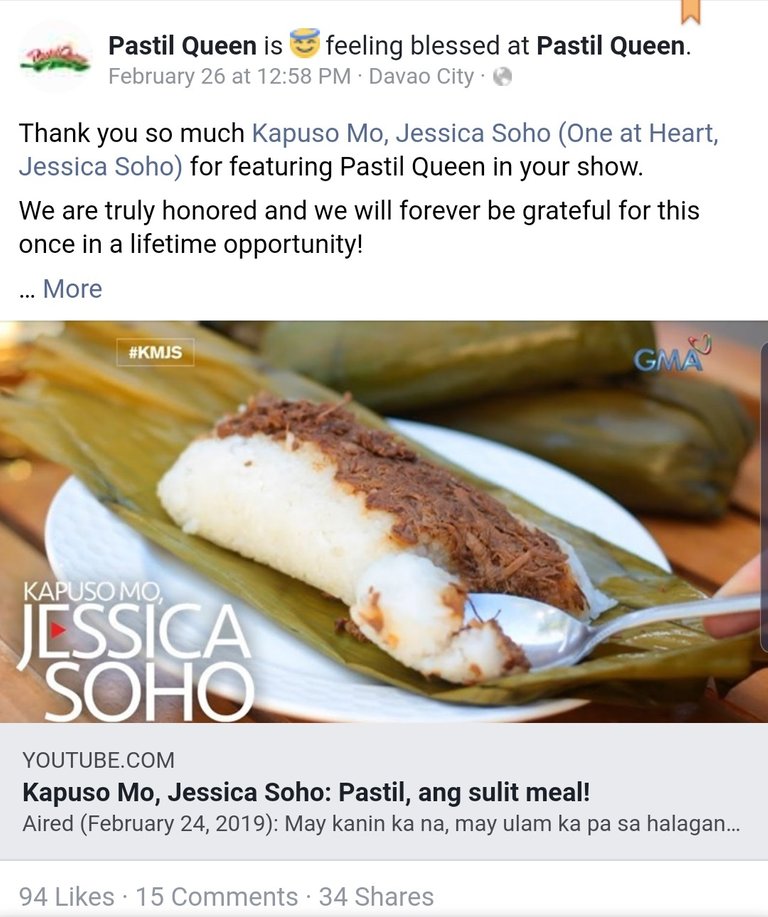 After @chrisrice ate some pastils and settled in with @emafe, Nathan arrived and dropped in with his board. He bought a hot coffee, a sandwich and sat down to talk.
As it turns out, he bought 5,000 more Steem a bit ago in the $0.11 USD price range and is super bullish about Bitcoin. @chrisrice has also suspected that things will pick up in the cryptosphere as we approach the Bitcoin Halvening in May of 2020.
---
Soon enough, Carlo @postnzt dropped in and joined the discussion. He wanted to know how to buy Bitcoin, Steem or any crypto currency with Coins.ph so @chrisrice gave him some instructions on how to withdraw & verify his account.
As it turns out, it's possible to deposit money into Coins.ph with G-Cash, a mobile payment system created by Globe Telecom.
---
After that, the conversation shifted to the progress of their DAPP and Carlo gave some more updates before the topic went out on the far end towards string theory and the 2,000 year old computer that was discovered in 1900-1901. @emafe chimed in and asked if the string theory and talk about the old "computer" had anything to do with the "other dimensions" @chrisrice has talked about in the past.
In conclusion, it was a nice get together. The group as a whole is bullish on Bitcoin, Steem and cryptocurrencies and now that the wireframing for their first Steem-based DAPP is done, they are now in development mode with Carlo @postnzt in charge of development.
P.S. The programming language they are using for their DAPP is Atomic React.
---
If anyone lives in Davao City and is interested in meeting other blockchain and crypto enthusiasts, or if you just want to meet other people, you are invited to the next #SteemPhilippines meetup near SM Ecoland from 5:00 PM - 8:00 PM.

We usually meet every week but we will be taking Christmas and the New Year off.


CONTACT US on Steem.ph for more information.
---
Originally posted on Steem Philippines. Steem blog powered by ENGRAVE.